Intel Core i3-7350K Processor Review
By
Power Consumption and Temperatures
No review is complete without taking a look at power and the Intel Core i3-7350K doesn't disappoint when we looked closer at the power numbers.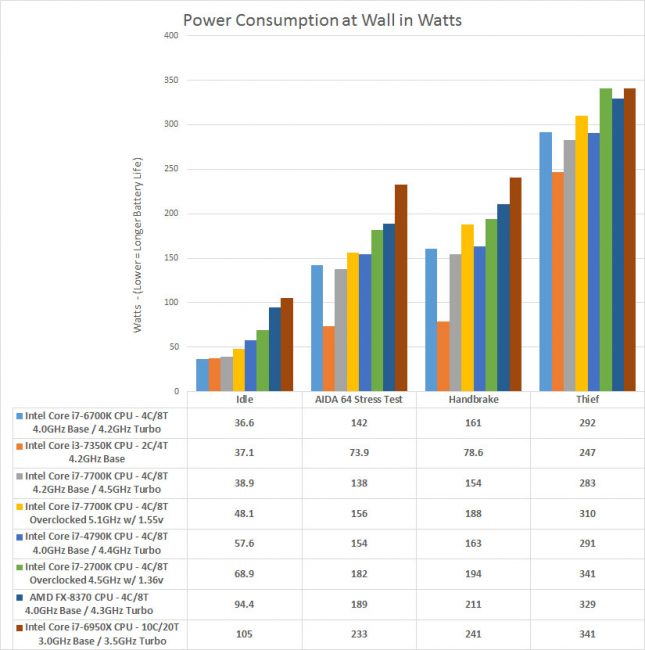 At idle the Intel Core i3-7350K Kaby Lake platform used just 37.1W at idle and that is impressive as includes the Gigabyte Aorus Z270X-Gaming 5 motherboard, NVIDIA GeForce GTX 1080 FE video card, Crucial MX300 1050GB SSD and the Corsair H105 water cooler. The processor topped out at 78.6W in Handbrake and 247W when playing Thief.
We just took a quick look at temperatures at stock speeds on the Intel Core i7-7700K under the Corsair Hydro H105 CPU cooler ($103.99 shipped). A quick 5 minute run of the AIDA64 stress test and found that the temps topped out at 52C on one of the individual cores.
Let's overclock the Intel Core i3-7350K processor!