Intel 510 Series 250GB SSDs Reviewed in RAID 0
By
CrystalDiskMark and PCMark Vantage
CrystalDiskMark is a small benchmark utility for drives and enables rapid measurement of sequential and random read/write speeds. Note that CDM only supports Native Command Queuing (NCQ) with a queue depth of 32 (as noted) for the last listed benchmark score. This can skew some results in favor of controllers that also do not support NCQ.
CrystalDiskMark 3.0.1 – Intel P67 Platform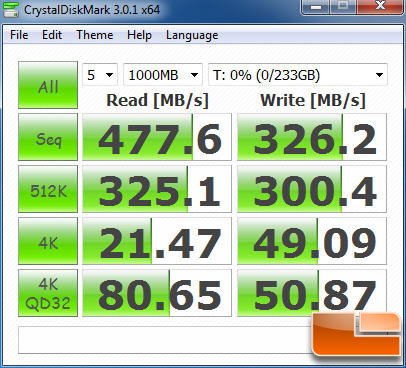 CrystalDiskMark 3.0.1 – Intel P67 Platform (RAID 0)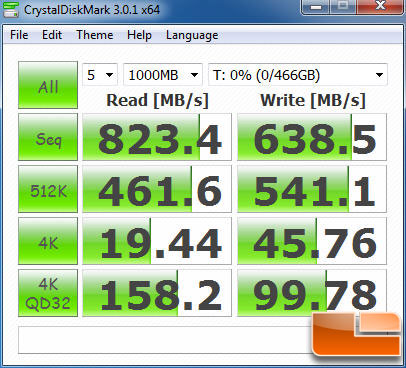 Benchmark Results: Again, the Intel 510 Series does very well head-to-head with the new SandForce drives in sequential reads where they are roughly even. Since this test uses incompressible data, the Marvell controller does a much better job with the sequential writes. Again, the 4 KB random performance is weaker and more on part with the performance on the older 3Gbps drives although best the similarly outfitted Plextor drive.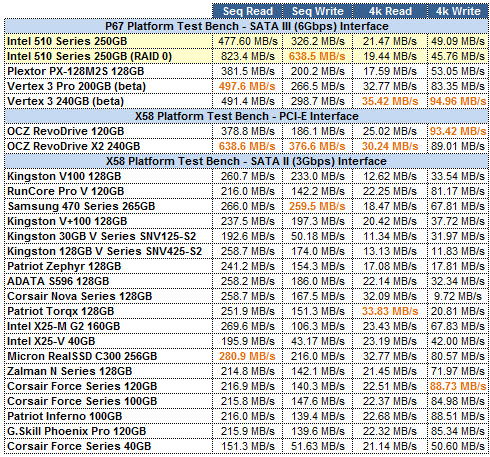 PCMark Vantage 1.0.2.0 – Intel P67 Platform
PCMark Vantage v1.01 measures the performance of the latest PC hardware across a variety of common scenarios. PCMark Vantage supports both system level and component level benchmarking and comprises several different test suites but for the purposes of this review, we stuck with just the HDD suite. The nice thing about PCMark Vantage is that you can submit your scores online and compare against others.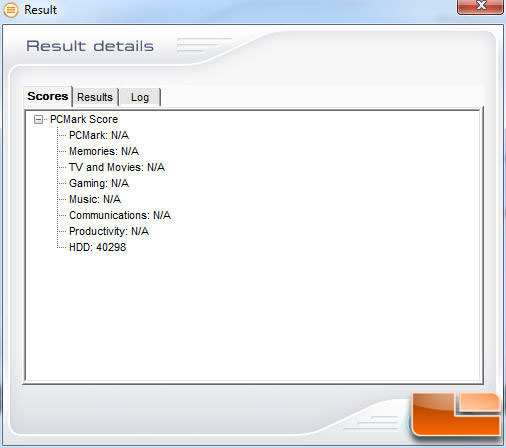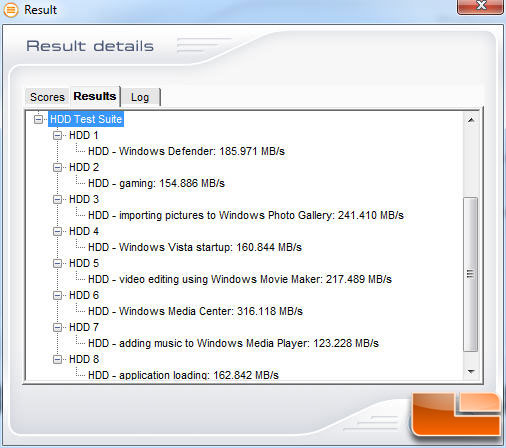 Benchmark Results: Though using the same controller, the firmware on the Intel drives obviously perform better than that which is on the Plextor drives as the scores were better across the board save one where they are roughly even. Neither keep pace with the new SandForce drives from OCZ. Odd that RAID 0 scores actually dropped in most instances. We repeated the test several times and got the same results so apparently this benchmark is not kind to RAID 0 configurations.