Intel 510 Series 250GB SSDs Reviewed in RAID 0
By
Intel 510 Series – Internals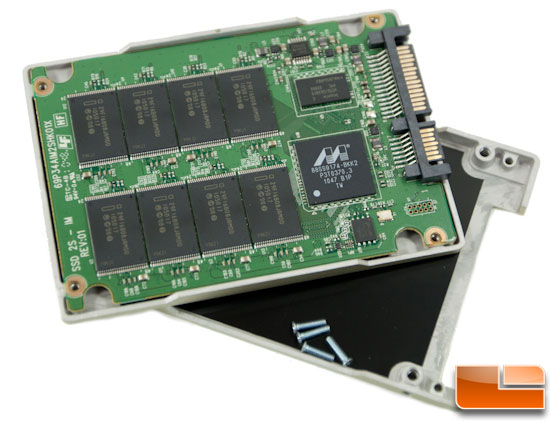 Our test Intel 510 Series sample drives arrives with no warranty stickers over the screw holes and removing the four screws allowed easy access to the innards. The PCB itself was not restrained by any screws but rather nestled snugly in place with the back side of the shell.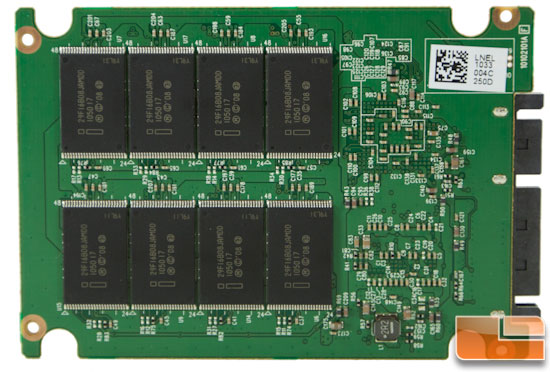 On this side, present are only eight NAND flash modules with the rest of the hardware around the other side.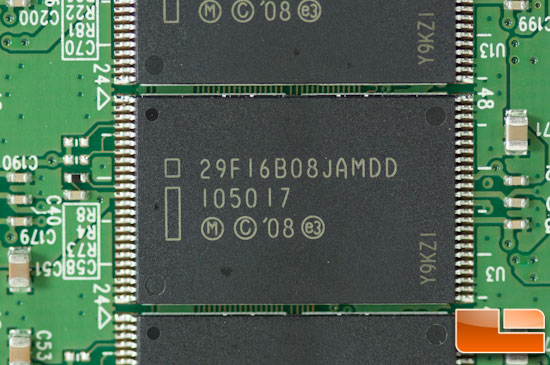 As mentioned before, the NAND is 34nm MLC of Intel's own manufacture. There are 16 total on the drive at 16GB in density each for a total physical capacity of 256 GB.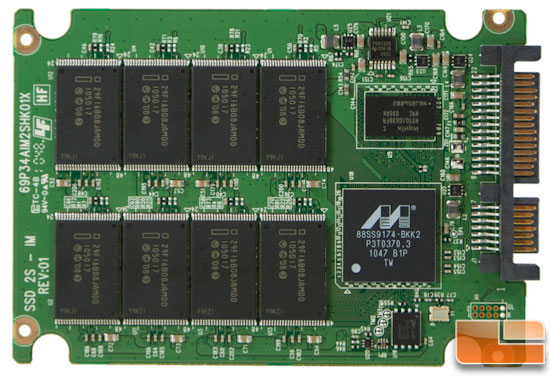 On the other side resides the Marvell controller and SDRAM cache.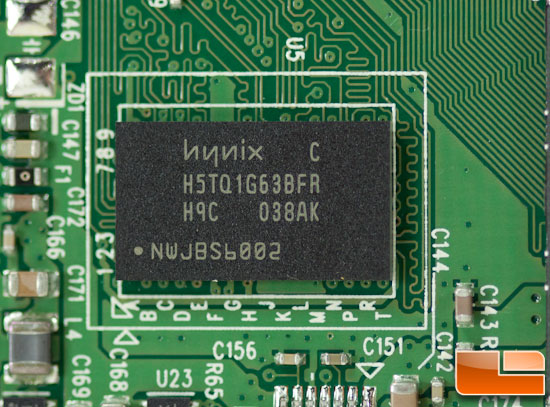 The cache is DDR3-1333 SDRAM carrying the Hynix brand. It's total capacity is 128 MB which is rather large compared to most we have seen that are typically 32 MB or 64 MB. The increased speeds over the 3Gbps interface place more demands on the cache needs so the increase in size is welcome.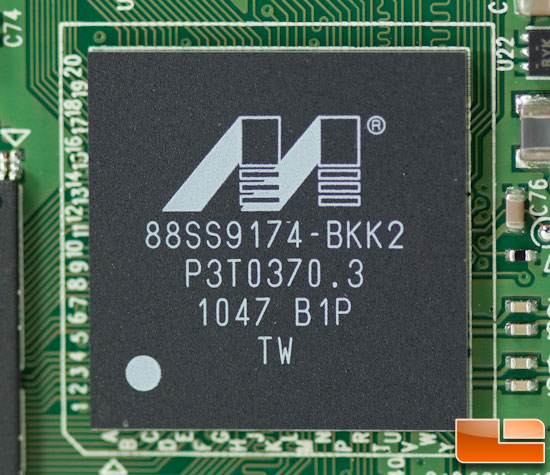 The Marvell 88SS9174 controller is not new and as we mentioned first appeared in the Micron C300 drive which was the first available supporting a 6Gbps interface. This is obviously a new revision with an Intel-centric firmware which will have a large impact on performance. How much? Let's have a look at the test system and then move on to the benchmarks and see.