Intel 510 Series 250GB SSDs Reviewed in RAID 0
By
Intel 510 Series – Intel Fills the Gap
Intel really kicked the SSD world in high gear when they released their X-25 series of drives last year. Their performance was the benchmark that all other drives were measured against for quite some time. SandForce based drives started garnering a lot of attention and as the next generation drives began emerging this year, many wondered what Intel would bring to the table. The time is finally here and Intel sent us over a pair of their new 510 Series 250GB drives to have a look at their performance.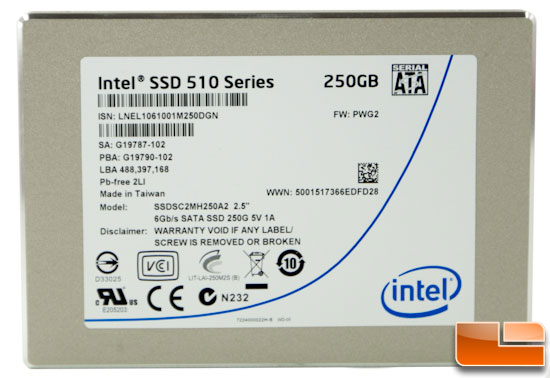 We met with Intel during CES of this year and they gave us an overview of their SSD roadmap. We saw that their "Elm Crest" drives were due out in Q1 '11 and they would be 34nm NAND based with a 6Gbps SATA interface. What we didn't know was that the drive's controller would be manufactured by someone other than Intel, namely Marvell. This was a surprise to many but it seems that Intel's controller just wasn't where the wanted it to be and they needed something to get fresh SSD products out into the marketplace. The Marvell controller is really the only controller out that will support SATA 6Gbps other than SandForce and there are already rumors brewing that Intel could be releasing a SandForce based drive in the near future. Intel will not confirm or deny such things so this is based on pure speculation.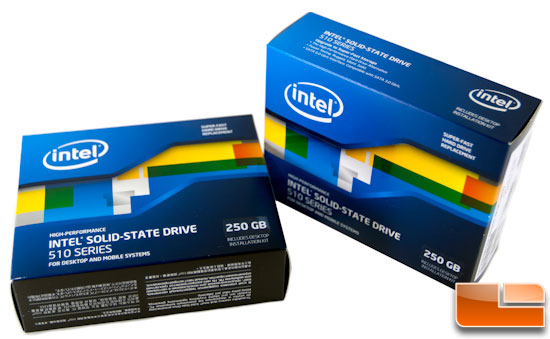 The Marvell controller is the same as is used in the Micron C300 and C400 drives as well as the Plextor M2 Series drives although Intel has said that the firmware is specific to their drives and the benchmarks should show what difference that makes, if any. Since the controller has been out a bit, supply was likely not an issue and helped keep the overall cost of the drives down which has been a goal for Intel since their first drives hit the market. Currently, you can find the 120 GB version online for $314.99 and the 250 GB version for $614.99.
The drives come bundled with all sorts of goodies. A very nice 2.5″ to 3.5″ adapter plate, a SATA 6Gbps cable, a Molex to SATA power cable, a mini disc containing installation instructions and a fun little "speed demon" sticker.
Intel 510 Series Features and Specifications:
Capacity: 120 GB , 250 GB
Components: Intel 34nm NAND Flash Memory MLC
Form Factor: 2.5-inch
Thickness: 9.5 mm
Weight: 80 +/- 2 grams
SATA 6Gb/s Sustained Bandwidth Performance (Iometer QD32)
Sequential Read: Up to 500 MB/s
Sequential Write: Up to 315 MB/s
Sequential Read: Up to 450 MB/s
Sequential Write: Up to 210 MB/s
Read and Write IOPS (Iometer QD32)
Random 4 KB Reads: Up to 20,000 IOPS
Random 4 KB Writes: Up to 8,000 IOPS
Latency
Power Management
5 V SATA
SATA interface power management
OS-aware hot plug/removal
Temperature
Operating: 0 C to 70 C
Non-Operating: -55 C to 95 C
Reliability
Mean Time Before Failure: 1,200,000 hours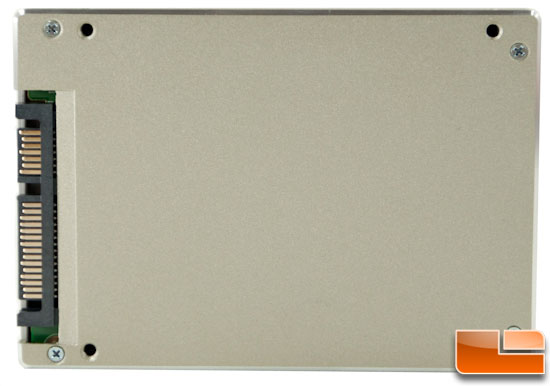 The 510 Series features a brushed aluminum shell with smooth, beveled edges and of course a 2.5″ form factor. No bling here for those of that persuasion.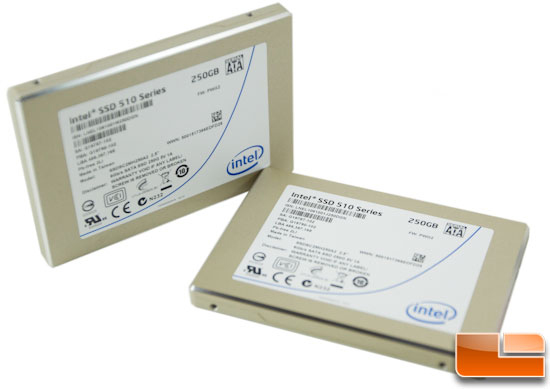 Let's see what other goodies we can find on the inside.