Gigabyte Radeon R9 270X OC Video Card Review
By
Gigabyte Radeon R9 270X OC Video Card – GV-R927XOC-2GD
The Radeon R9 270X graphics card was released by AMD in October 2013 and quickly became a favorite for gamers wanting a new card at the $200 price point. When the AMD Radeon R9 270X card first came out we reviewed the reference card and a high-end custom card by Sapphire. Today we will be taking a look at the Gigabyte R9 270X OC that is sold under part number GV-R927XOC-2GD and retails right now for $199.99 plus shipping. Not a bad price for a custom designed card that is also factory overclocked and backed by 3-year warranty.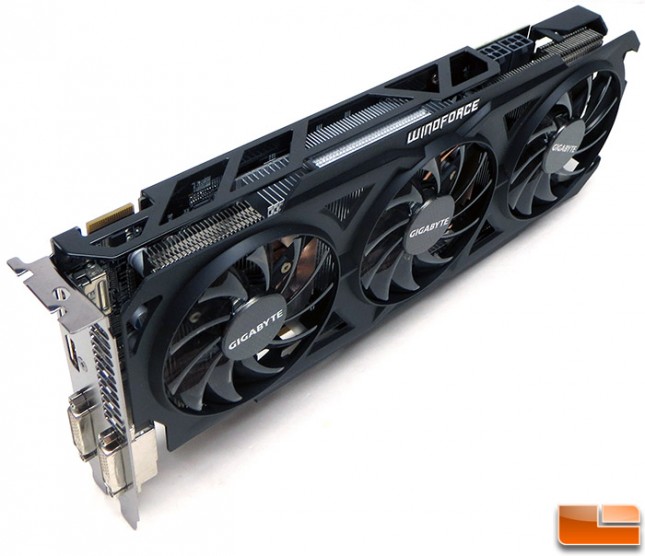 The AMD Radeon R9 270X is basically the old AMD Radeon HD 7870 GHz with higher core and memory clock speeds. The heart of the Radeon R9 270X is the Pitcarin GPU features features 1,280 stream processors, 32 ROPs and either 2GB of GDDR5 memory on a 256-bit memory bus. We are very familiar with this GPU and have found that it is well suited for mainstream gamers that run a single monitor at a screen resolution of 1920×1080 or thereabout.
Gigabyte only offers one version for the Radeon R9 270X, so if you are looking for a card they make it really simple. Although, they do have a Battlefield 4 limited edition sku under part number GV-R927XOC-2GD-GA, but it just comes with the BF4 PC game title.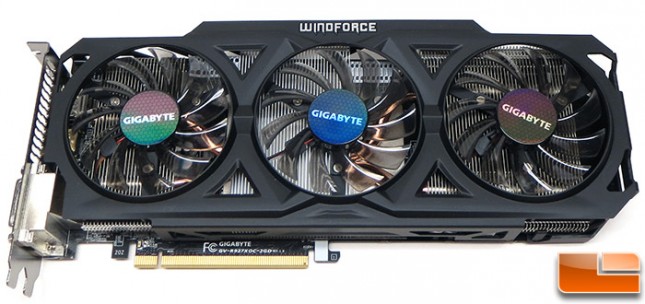 The Gigabyte Radeon R9 270X 2GB OC features the WINDFORCE 3X Cooling System that is pretty standard on all of Gigabyte's custom cards these days. Gigabyte introduced the WINDFORCE 3X GPU Cooler design in 2010 and it is a pretty solid solution that helps reduce GPU and GDDR5 memory temperatures along with lowering the fan noise. The three 11-blade cooling fans are identical and have a fan blade measurement of 74mm. Under the triple fans arrangement you'll find a large heatsink in the center that is connected to two smaller aluminum cooling fin arrays by a pair of 8mm copper heat pipes.
The Gigabyte Radeon R9 270X 2GB OC has been factory overclocked by 50MHz on the core clock, so this card is running with a base clock of 1050MHz and a boost clock of 1100MHz. Gigabyte did not choose to overclock the 2GB of GDDR5 memory and left it clocked at 1400MHz. We've had pretty good lock overclocking Pitcarin GPUs in the past to around 1200MHz with no extra voltage or software, so these cards are usually overclocking friendly.
| | AMD Radeon R9 270X | Gigabyte R9 270X OC |
| --- | --- | --- |
| SRP | $199 | $199 |
| Clock Speed | 1000 MHz | 1050 MHz |
| Boost Clock Speed | 1050 MHz | 1100 MHz |
| Memory Clock | 1400 MHz | 1400 MHz |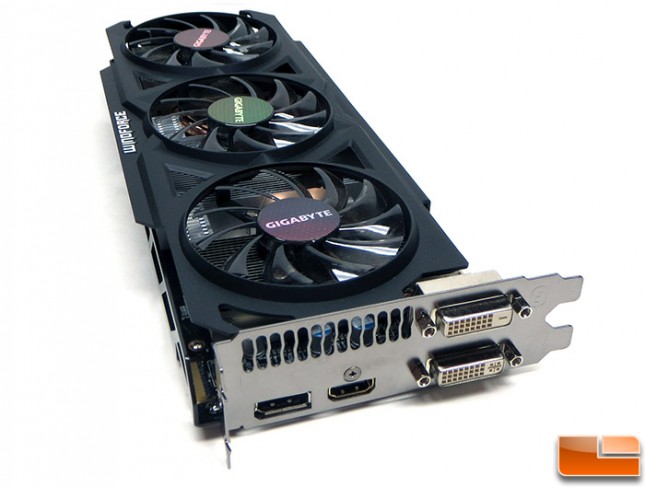 When it comes to video outputs you have a pair of DVI connectors (DVI-I and DVI-D), Display Port and HDMI 11.2. The maximum digital resolution is 4096 x 2160 (HDMI only) and the maximum analog resolution is 2048 x 1536.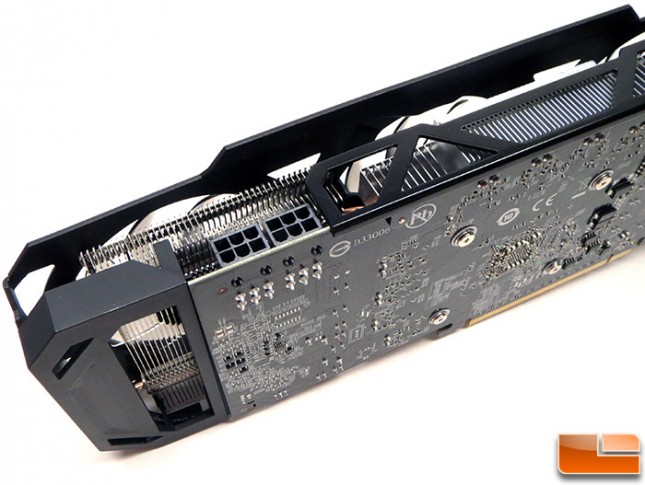 The Gigabyte GV-R927XOC-2GD has two 6-pin PCIe power connectors located along the top edge of the card that are needed for proper operation. Gigabyte suggests using a 500W power supply for a single card operation. The AMD Radeon R9 270X reference card has a typical board power rating of 180 Watts, so you are looking at a good 600-650W PSU for a dual-card AMD CrossFire setup.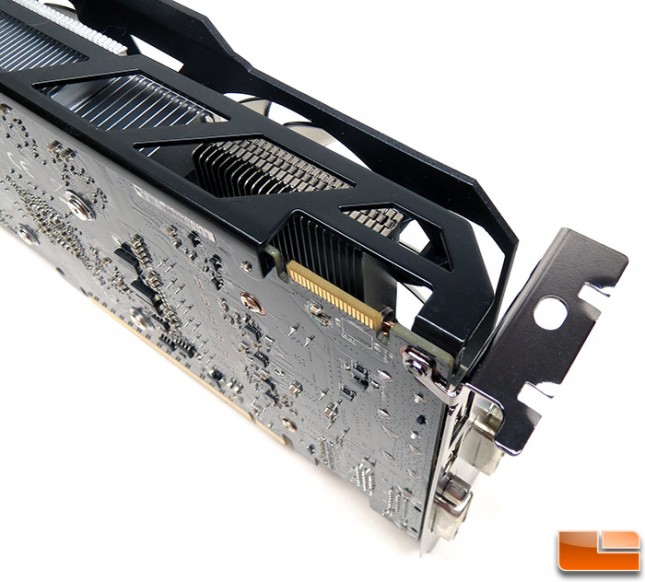 The AMD Radeon R9 270X can be run in CrossFire multi-GPU mode with one other R9 270X. Gigabyte has placed a single CrossFire interconnect along the top edge of the card for this.

Looking down from the top of the card you can see the cooling fins are arranged vertically, so most of the hot air that is coming off the card will be blown into the case and not directed out the exhaust port on the end of the card. This shouldn't be a big deal as most enthusiast cases have good ventilation these days.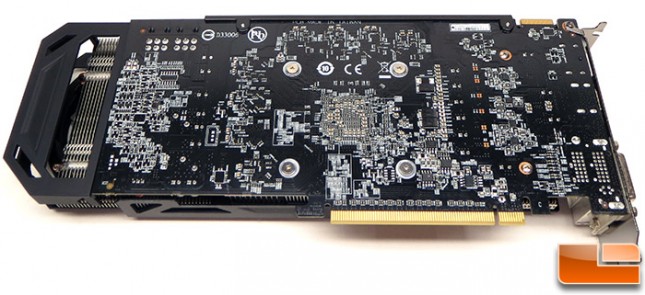 The Gigabyte R9 270X OC is a dual-slot card that has a PCB that measures 9.375-inches in length, but notice in the image above that the GPU cooler extends a good distance past the end of the card. The total length of the Gigabyte R9 270X OC is 11.25-inches. This is fairly long for a mainstream graphics card, so be sure to ensure that it fits inside your case before ordering one.
Gigabyte just sent us the bare card for testing, so since we don't have the retail box or accessory bundle we can jump straight to testing!