Gigabyte Radeon R9 270X OC Video Card Review
By
AMD Radeon R9 270 GPU Overclocking
How well does the Gigabyte Radeon R9 270X OC overclock? We were wondering the same thing, so we'll be taking a look at overclocking the Radeon R9 270X using AMD OverDrive.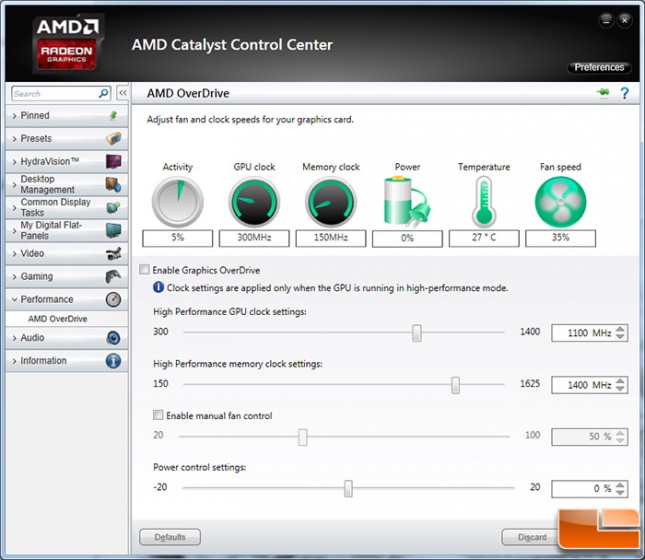 The Gigabyte Radeon R9 270X comes clocked at 1100MHz on the core and 1400MHz on the memory. You can go up to 1400MHz on the core and 1625MHz on the memory in AMD OverDrive.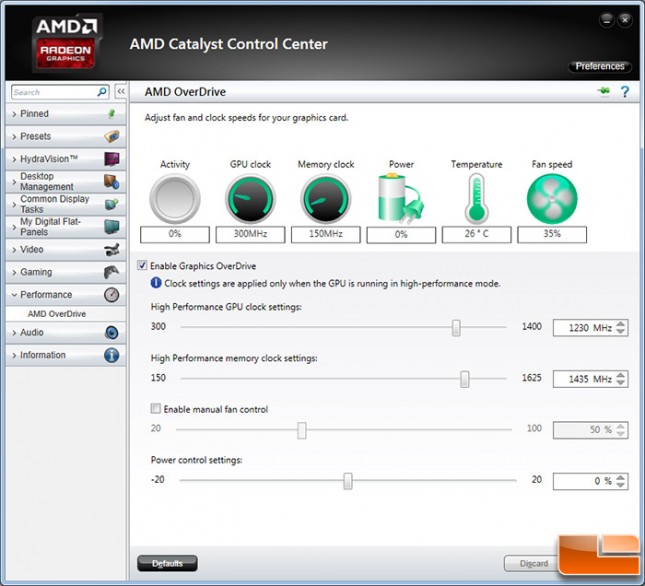 After spending a morning overclocking the card we found that the memory on this card did not like to be overclocked at all. We managed to go from 1400MHz to 1435MHz on the memory, which is a miniscule 35MHz increase and one of the worst memory overclocks that we have seen in years. When it came to the GPU core clock we were able to go from 1100MHz to 1230MHz, which is an increase of 130MHz or 11.8%. This is the highest core clock that we have ever gotten on a Radeon R9 270X! So, we had the worst memory overclock ever and the best GPU overclock ever on the same card! Our card had the best stability with the power control settings left alone, so we did not make any adjustments to it.
The Gigabyte Radeon R9 270X OC in stock form was able to score 5,593 points in 3DMark Fire Strike.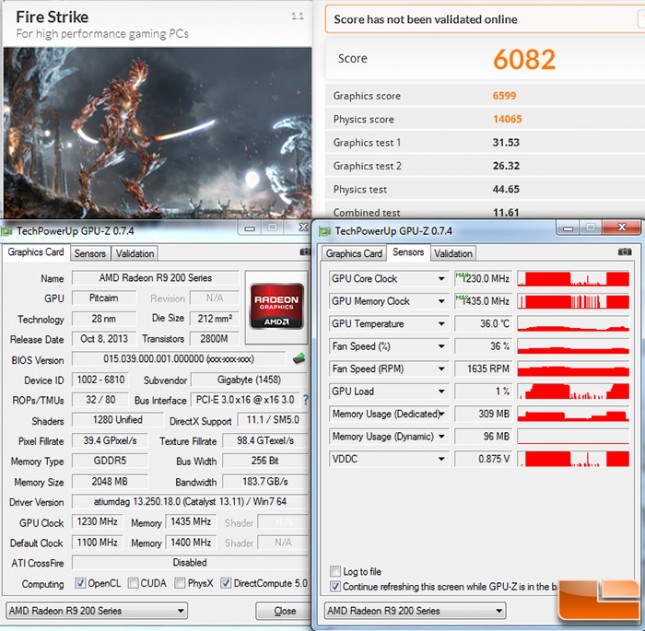 After our overclock we were able to get a score of 6,082 3DMarks. This is an improvement of 8.7% from our 11.8% core clock increase and very minor memory boost.