GIGABYTE GA-X79-UD7 Motherboard Review
By
Futuremark 3DMark11 Synthetic Gaming Benchmark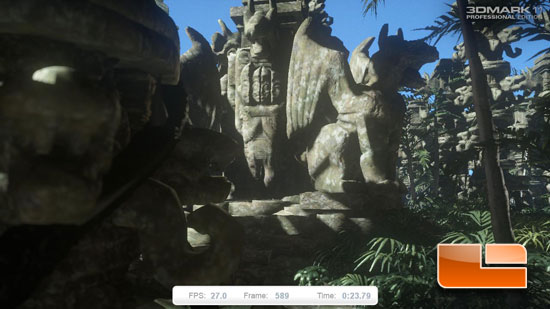 3DMark 11 is the latest version of the worlds most popular benchmark for measuring the 3D graphics performance of gaming PCs. 3DMark 11 uses a native DirectX 11 engine designed to make extensive use of all the new features in DirectX 11, including tessellation, compute shaders and multi-threading.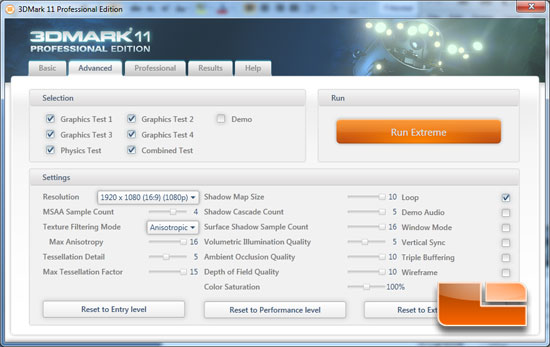 Since Futuremark is releasing 3DMark11 today we decided to run the benchmark at both performance and extreme presets to see how our hardware will run.
GIGABYTE GA-X79-UD7 Intel X79 Motherboard 3DMark11 Extreme Preset Benchmark Results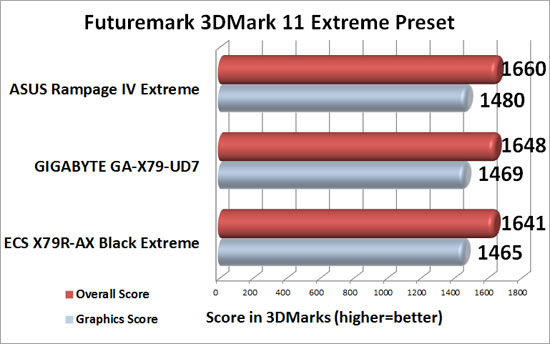 GIGABYTE GA-X79-UD7 Intel X79 Motherboard 3DMark11 Performance Preset Benchmark Results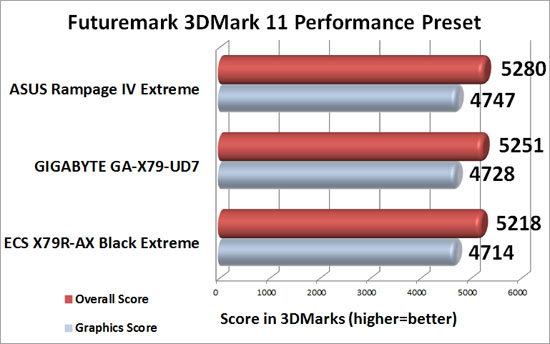 Benchmark results: The GIGABYTE GA-X79-UD7 fell right between the ASUS Rampage IV Extreme and the ECS X79R-AX in both 3DMark 11 presets. In the extreme preset the UD7 was only 12 3DMarks behind the ASUS R4E overall which is a difference of only .7%. It was able to outperform the ECS X79R-AX by 7 points, not a huge difference on either spectrum but every point matters in a synthetic benchmark. When we look at the performance preset numbers the GIGABYTE GA-X79-UD7 was 29 points behind the ASUS Rampage IV Extreme and 33 points ahead of the ECS X79R-AX, a difference of .55% (ASUS R4E) and .63% (ECS X79R-AX).