GIGABYTE GA-X79-UD7 Motherboard Review
By
GIGABYTE GA-X79-UD7 Retail Packaging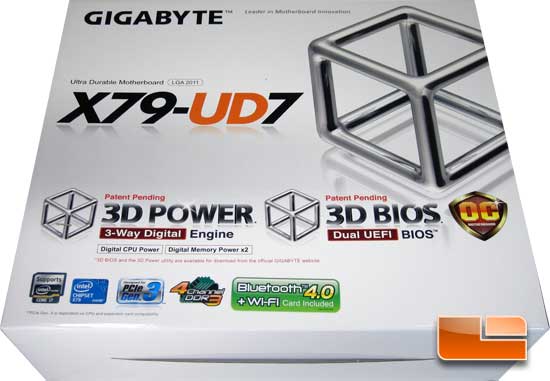 The retail packaging for the GIGABYTE GA-X79-UD7 isn't as flashy as some of the packaging we have seen. There are no scantily clad women or fierce dragons on the packaging, it simply emphasizes some of the key selling points of the GIGABYTE GA-X79-UD7. In all honesty, this is much more refreshing to me since I typically shop in a retail store and wouldn't have to handle the packaging to know the general idea of what I'm looking at.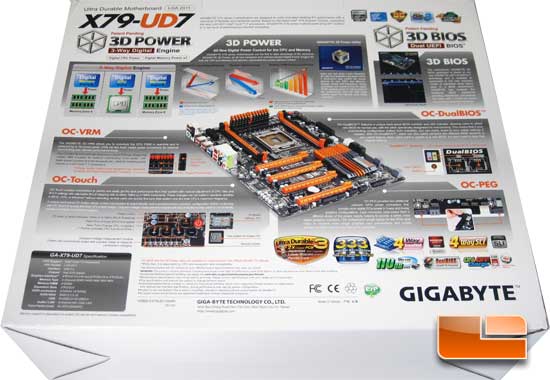 Spinning the packaging for the GIGABYTE GA-X79-UD7 over once it's in our hands, we can get a much more in-depth look at the system board itself. Above we can see that the key features like the OC-VRM, OC-Touch, OC-DualBIOS, OC-PEG, 3D BIOS, and the 3D Power have many more details available here.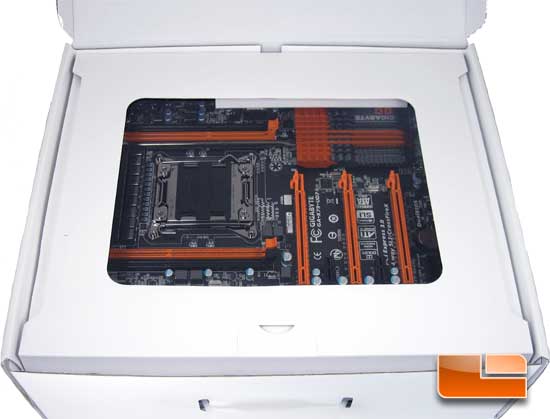 Once we remove the outer shell of the packaging for the GA-X79-UD7 (a plain white box, not very exciting) and open up the inside box we can get our first look at the GIGABYTE GA-X79-UD7. The motherboard itself is packaged within its own box and is well protected during the shipping process.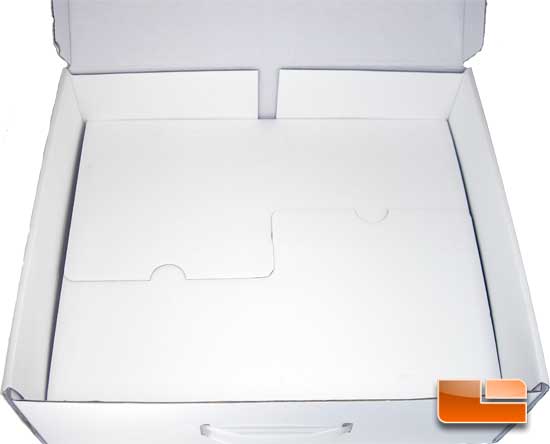 Removing the box that contains the GIGABYTE GA-X79-UD7 we are presented with a box for the accompanying bundle.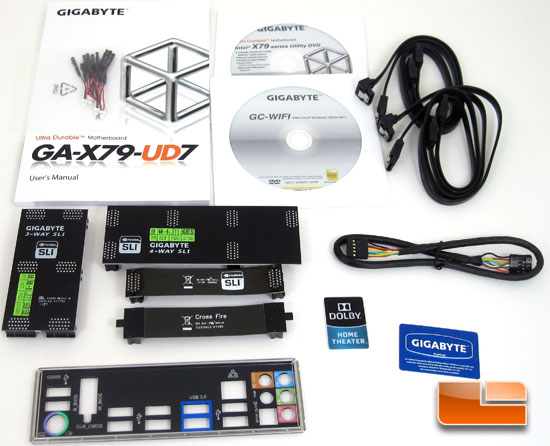 The bundle that accompanies the GIGABYTE GA-X79-UD7 is just about as full featured that I have seen. Above we have some of the more common features that we see in a motherboard bundle. This includes the user manual, driver DVD, four SATA cables, 4-way NVIDIA SLI bridge, 3-way NVIDIA SLI Bridge, NVIDIA SLI bridge (two card), AMD CrossFireX bridge, I/O shield, and a couple of case badges.

The GIGABYTE GA-X79-UD7 comes with a few options to expand. On the left side of the image we have a 3.5 inch SuperSpeed USB 3.0 front panel bezel. On the right side of the image we have an expansion slot cover that features two eSATA ports and a four pin molex power. The cables in the center are a pair of eSATA cables, and a four pin molex to dual SATA power.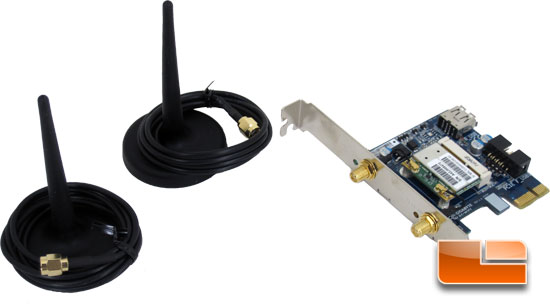 The GIGABYTE X79-UD7 comes with an add in PCIe x1 expansion card for Bluetooth 4.0 and 802.11N WiFi! Unlike some of the companies that lock down add in cards to work only on the system board that it comes with, this card will work in any machine that features PCIe x1 slots.