GIGABYTE G1.Sniper M3 & G1.Sniper 3 Motherboard Reviews
By
Futuremark 3DMark 11 DirectX 11 Gaming Benchmark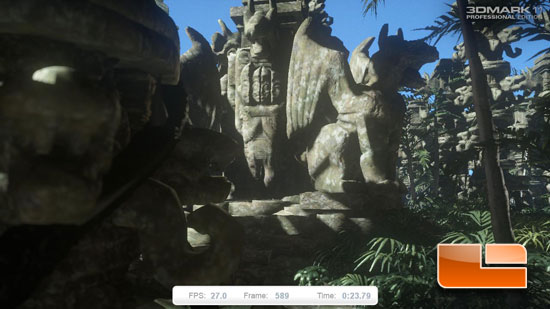 3DMark 11 is the latest version of the worlds most popular benchmark for measuring the 3D graphics performance of gaming PCs. 3DMark 11 uses a native DirectX 11 engine designed to make extensive use of all the new features in DirectX 11, including tessellation, compute shaders and multi-threading.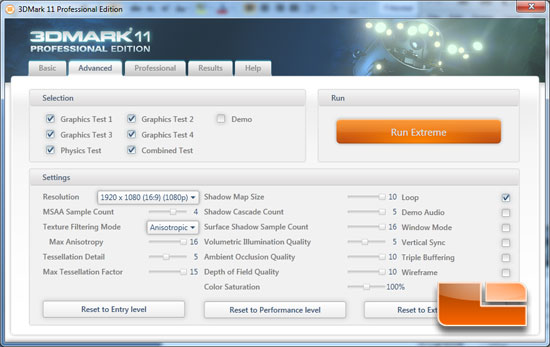 Since Futuremark is releasing 3DMark11 today we decided to run the benchmark at both performance and extreme presets to see how our hardware will run.
GIGABYTE Intel Z77 G1 Sniper Series Motherboard 3DMark11 Extreme Preset Benchmark Results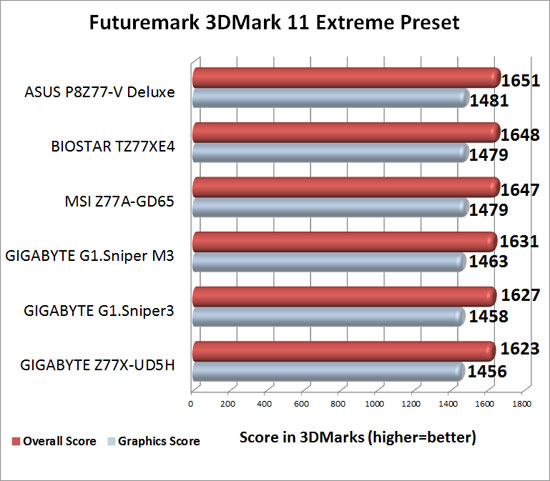 Benchmark Results: The GIGABYTE G1 Sniper 3 and G1 Sniper M3 Intel Z77 motherboards had a solid showing in Futuremark 3DMark 11. The Extreme preset above shows the G1 Sniper 3 taking a slight lead over the G1 Sniper 3 with an overall score of 1631 3DMarks versus the Sniper3 with 1627 3DMarks.
GIGABYTE Intel Z77 G1 Sniper Series Motherboard 3DMark11 Performance Preset Benchmark Results
Benchmark results: Futuremark 3DMark 11 gives us some rather interesting results today. We have a total of six Intel Z77 motherboards in the charts, and the bottom half of the chart is all GIGABYTE. The GIGABYTE Sniper 3 and Sniper M3 mATX motherboard filed in behind our previous four motherboards. the G1 Sniper M3 has an overall score of 5197 3DMarks which is slightly faster than the G1 Sniper 3 that pulled a score of 5181 3DMarks.