GIGABYTE F2A85X-UP4 AMD FM2 Motherboard Review
By
Final Thoughts and Conclusion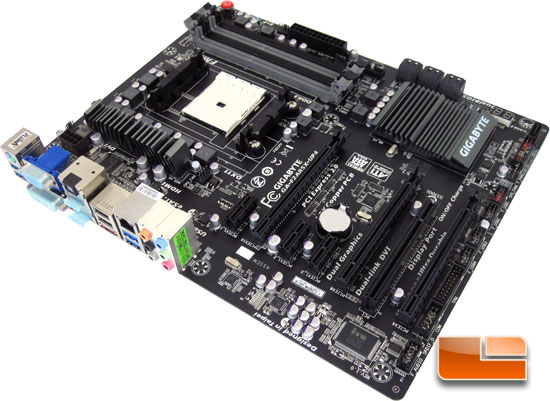 The GIGABYTE F2A85X-UP4 proved to be a rock solid motherboard today. Then again I wouldn't expect any less from the top AMD FM2 motherboard from GIGABYTE. I wasn't able to find any real issues with the F2A85X-UP4 during my time with it. Everything we did was smooth, and ran great. When it comes to the graphics performance of this system, we couldn't have been happier!
When using the integrated graphics on the AMD A10-5800K on the GIGABYTE F2A85X-UP4 we were pretty much able to leave the much pricier Intel Core i7 3770K in the dust! Taking a quick look at 3DMark 11, the GIGABYTE F2A85X-UP4 scored 1521 in the performance preset, running the same preset the Intel Core i7 3770 scored only 805 3DMarks, that's a huge difference, especially considering that the Intel system is considerably more expensive. Of course there are tests that have the Intel system coming out on top, namely anything that relies on x86 performance. It's all going to depend on what you plan on doing with the system.
When we worked on the overclocking section, we decided to stick with the stock cooling for our AMD A10-5800K. Our thoughts on this was who is going to stick a $100 dollar water cooler on a $130 processor. After seeing the announcement this we about the GIGABYTE F2A85X-UP4 breaking the record kind of puts our 4.6GHz overclock to shame. At the AMD Extreme OC show in Taipei Taiwan, HiCookie, S.Dougal, and John Lam who are part of GIGABYTE's overclocking team 'The Killers' were able to set the record for the highest AMD Trinity frequency with a speed of 7.86GHz on an AMD A10-5800K APU!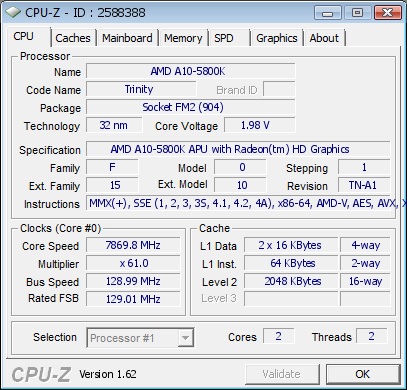 There is definitely no doubt that the GIGABYTE F2A85X-UP4 has some serious overclocking potential!
The GIGABYTE F2A85X-UP4 is at the upper end of the price spectrum for AMD FM2 motherboards. With a current price of $127.06 Shipped it is the second highest price AMD FM2 motherboard over at Newegg.com. Newegg currently offers 10 AMD A85X chipset based boards that use the ATX form factor with prices ranging from $92 up to $147. Is there much of a difference in the performance out of the box? Not likely since they all use the same exact chipset. In situations like this it comes down to the extra features and the quality of the individual components that the board has. The Gigabyte F2A85X-UP4 has great components and overclocking features and that is what makes this board stand out above the rest. If something should happen to the GIGABYTE F2A85X-UP4 it is backed by GIGABYTE's three year warranty.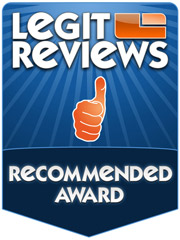 Legit Bottom Line: The GIGABYTE F2A85X-UP4 may be on the higher side of the price range for FM2 motherboards, but the old adage you get what you pay for holds true today. The GIGABYTE F2A85X-UP4 is packed with features and performance to spare!