EVGA Z77 FTW Intel Z77 Motherboard Review
By
EVGA Z77 FTW Mainboard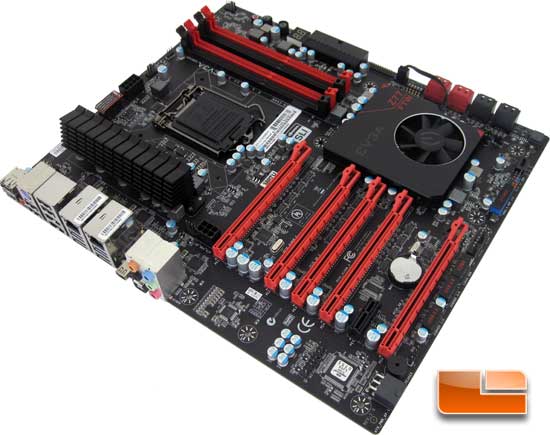 In the grand scale of things, EVGA has actually been around for a relatively short time compared to some of the other major players in the PC market. That by no means, is an indication of EVGA's success. This year they are celebrating their 13th anniversary, founded 13 years ago today to be more exact. According to EVGA, they have built their reputation "Based on the philosophy of Intelligent innovation, market knowledge, and the real time operation, EVGA continues to identify the need in the market place and providing the solution to that need. By offering product differentiation, 24/7 tech support, a 90 day Step-Up program, and other customer focused programs, EVGA is a clear leader in all categories!" Personally I have purchased several EVGA products for personal use in recent years and they have never let me down, my first experience with EVGA was with the EVGA X58 Tri SLI motherboard that I still have floating around here. It may no longer be in use, but I have no doubt that I could fire it up without and issue.
Since the days of my dated EVGA X58 Tri SLI motherboard, there have been some very significant improvements in the chipset, processors, and the integrated peripherals. For starters, the EVGA Z77 FTW is built around the Intel Z77 chipset using the Intel LGA1155 (H2) socket. The Intel Z77 chipset is meant to be used with the latest 3rd generation 22nm 'Ivy Bridge' processor from Intel. Not to worry though, it will still happily support the 2nd generation 'Sandy Bridge' processors if you are looking to upgrade in pieces from a Sandy Bridge system.
The video above is from EVGA and covers the unboxing and some of the features of the EVGA Z77 FTW Intel Z77 motherboard. It's a short video only ~5 minutes so they don't have a lot of time to go into great detail, but it is a good general overview of the Z77 FTW. As we go through our tour of EVGA's entrance into the Z77 race we will take a closer look at some of the key components.
The EVGA Z77 FTW has a very comprehensive list of key features, only a couple of them were mentioned in the above video. The few mentioned include the triple BIOS Support, 4-way SLI support, and 300% more gold inside the LGA1155 CPU socket. That barely scratches the surface though. Check out the bullet lists below of the key features and specifications and then join us on the next page where we will take a look at the retail package and bundle of the EVGA Z77 FTW (151-IB-E699-KR)!
300% more gold content in the CPU socket
4-Way SLI Support
USB 3.0 Support
SATA 6G Support
Supports Intel Core i5 and i7 Socket 1155 Processors
8 Channel High Definition Audio
100% Solid State Capacitors
EVGA Vdroop Control
EVGA Dummy OC
EVGA E-LEET Tuning Support
EVGA EZ Voltage read points
Onboard Clear CMOS, Power and Reset Buttons
Onboard CPU Temperature Monitor
Triple BIOS Support
PCI Express 3.0 Support
EVGA Z77 FTW (For The Win) 151-IB-E699-KR Intel Z77 Spceifications
Performance

Based on Intel Z77 chipset
Supports Intel Socket 1155 Processors
100MHz+ BCLK
Memory


4 x 240-pin DIMM sockets
Dual Channel DDR3
Maximum of 32GB of DDR3 2133MHz+
Expansion Slot


5 x PCIe x16/x8
1 x PCIe x1
Storage I/O


6 x Serial ATA 300MB/sec (4x Internal + 2x E-SATA) with support for RAID 0, RAID1, RAID 0+1, RAID5, RAID10 and JBOD
4 x Serial ATA 600MB/sec (4 Internal) with support for RAID 0 and RAID1
Integrated Peripherals


8 Channel High Definition
2 x 10/100/1000
Multi I/O


10 x USB2.0 ports (6 external + 4 internal headers)
6 x USB3.0 ports (4 external + 2 internal headers)
Audio connector (Line-in, Line-out, MIC)
FireWire 1394A (1 external)
Form Factor


EATX Form Factor
Length: 12in – 304.8mm
Width: 10.375in – 263.5mm