EVGA GeForce GTX 970 Hybrid Gaming Video Card Review
By
Star Wars: Battlefront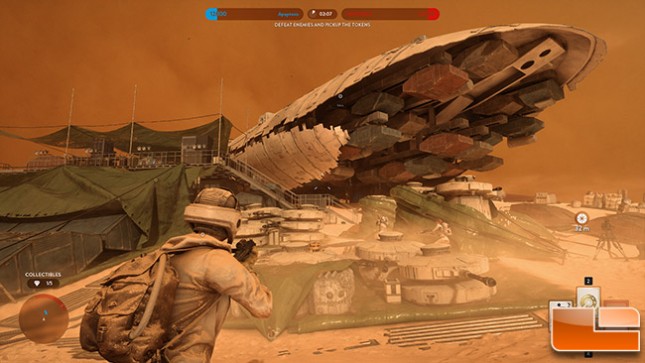 Star Wars: Battlefront is a series of first- and third-person shooter video games based on the Star Wars films. Players take the role of soldiers in either of two opposing armies in different time periods of the Star Wars universe. Star Wars: Battlefront is built on the Frostbite 3 engine. Thief is the fourth title in the Thief series, developed by Digital Illusions CE and published by EA DICE/Disney Interactive on November 17, 2015.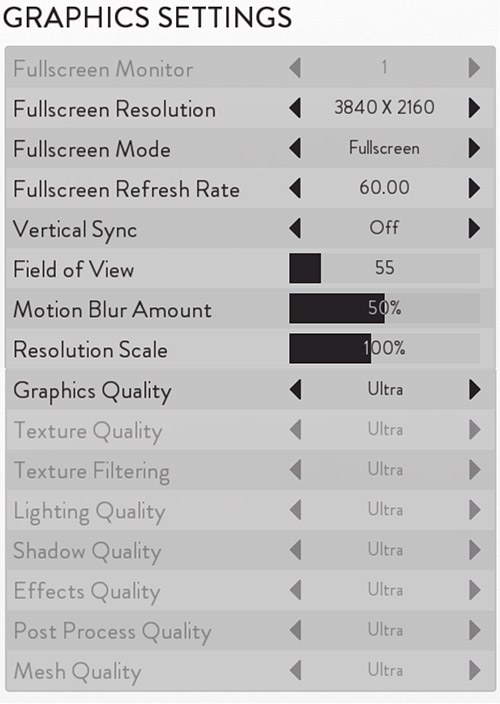 We ran Star Wars: Battlefront with the image quality settings set at Ultra and VSYNC was disabled. We used FRAPS to benchmark with these settings on Battle on Tatooine.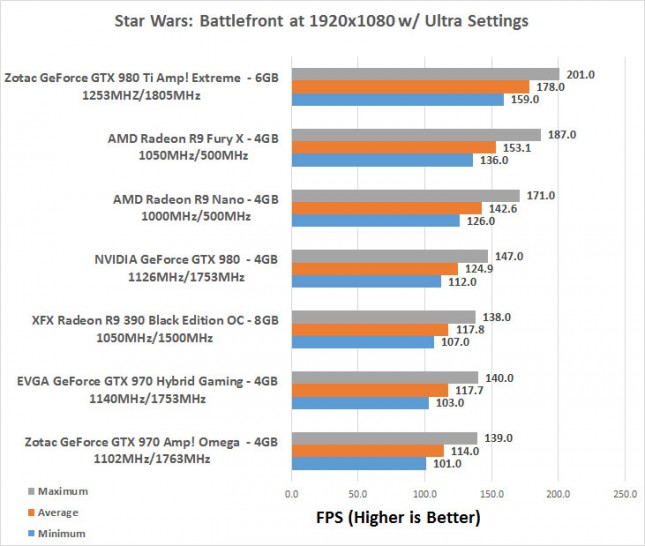 1080P Benchmark Results: All of these high end cards were able to play Star Wars: Battlefront at 1080P Full HD resolution and never dipped below 100 FPS in the map that we tested. The EVGA GeForce GTX 970 Hybrid performed slightly better than the Zotac GeForce GTX 970 Amp! Omega and was on par with the XFX Radeon R9 390.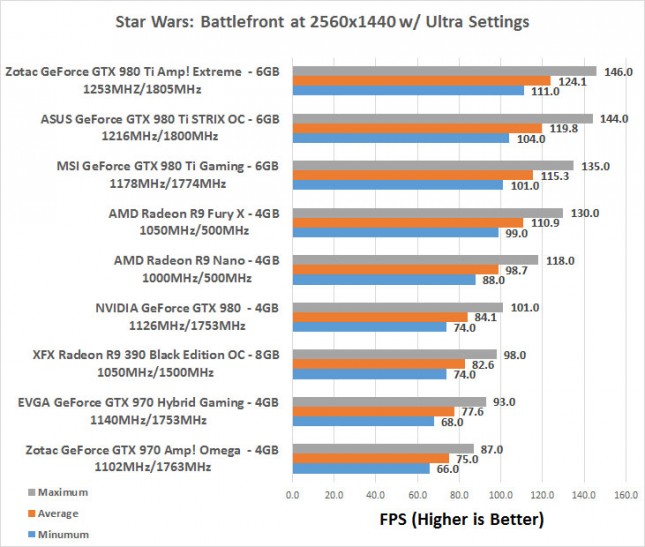 1440P Benchmark Results: The EVGA GeForce GTX 970 Hybrid wasn't able to best the XFX Radeon R9 390 at this higher resolution, but not that it really matters much as all the cards were above 60 FPS at all times.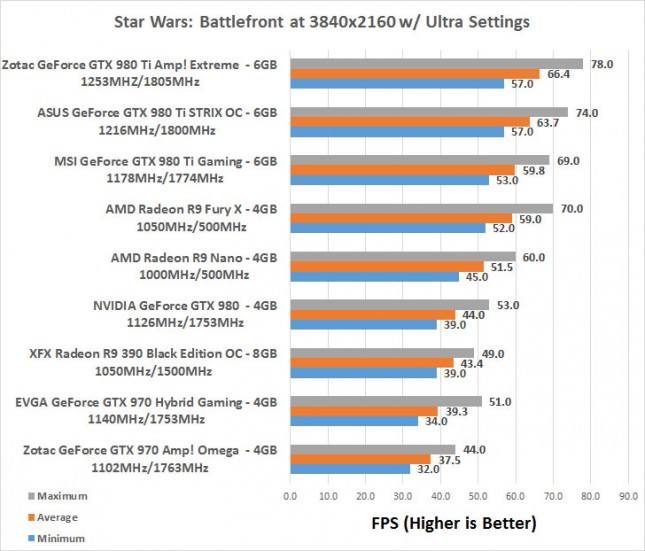 4K Ultra HD Benchmark Results: When moving up to 3840×2160 the EVGA GeForce GTX 970 Hyrbid Gaming was just shy of 40 FPS on average and we found that Star Wars: Battlefront was actually playable with this card!