EVGA GeForce GTX 970 Hybrid Gaming Video Card Review
By
EVGA GeForce GTX 970 Hybrid Gaming Overclocking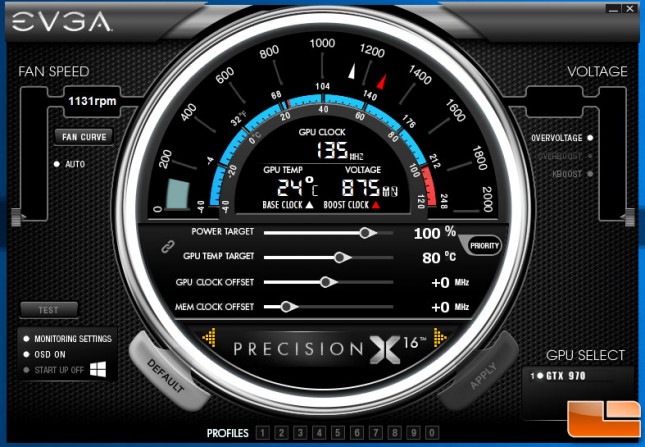 In case you forgot, the EVGA GeForce GTX 970 Hybrid Gaming graphics card is already factory overclocked up to 1140 MHz base with a boost clock of 1279MHz and the 4GB of GDDR5 memory is clocked at 1753MHz (7010 MHz effective). By using the EVGA Precision X utility to overclock the core of the GPU by 200MHz and memory by 500MHz we were running at 1240 MHz base clock (1479MHz boost) and the memory was at 2000MHz (8000 MHz effective). We did need to bump up the voltage by +12mV to get the core clock stable.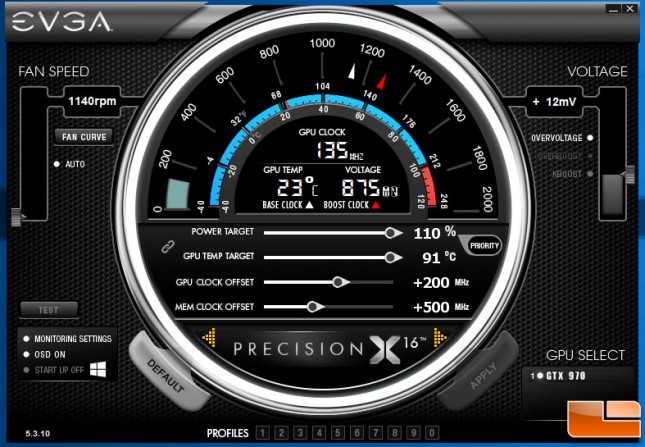 This overclock meant that we were running at 1566.2 MHz at times thanks to NVIDIA Boost 2.0 on the core, which is one of the highest clocks we have gotten for the GM204 'Maxwell' GPU.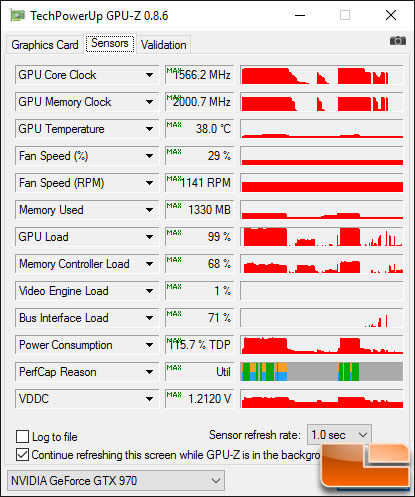 EVGA GeForce GTX 970 Hybrid Gaming 4GB Stock:

EVGA GeForce GTX 970 Hybrid Gaming 4GB Overclocked:

By overclocking the EVGA GeForce GTX 960 SSC 4GB video card we were able to take the stock score of 10,441 and raise it up to 11,710. This is a 1,269 point increase in our overall 3DMark score, which represents a performance gain of 12.2 percent. Not a bad little performance gain for a quick and easy overclock and it shows that there is plenty of room left in this card for some overclocking fun!