CyberPowerPC Gamer Xtreme VR PC Review – GXiVR8020A
By
Final Thoughts On The GXiVR8020A
The CyberPowerPC Gamer Xtreme VR GXiVR8020A is a very nice desktop gaming PC. We've used this system for the past week and gamed on it for more than 30 hours in the past week. We were actually shocked with how well this budget friendly PC performed and it even had respectable temperatures, noise levels and looks. We always get nervous when we get a pre-build system, but this one came without any bloatware and didn't use any proprietary components. That is great as it means easier upgrading and if something goes wrong after the warranty period you can better find the exact part that you need.
The Intel Core i5-6402P quad-core processor did very well in our testing of this system. Gaming performance was solid as it should be, but so was the transcoding performance as we were getting 40 FPS on 1080P Full HD content and it even did great in the Luxmark compute benchmark. Very respectable performance numbers and it just goes to show the capabilities of this system. The AMD Radeon RX 480 4GB graphics card inside supports DirectX 12 and is VR ready, so this system should last a number of years without needing major updates.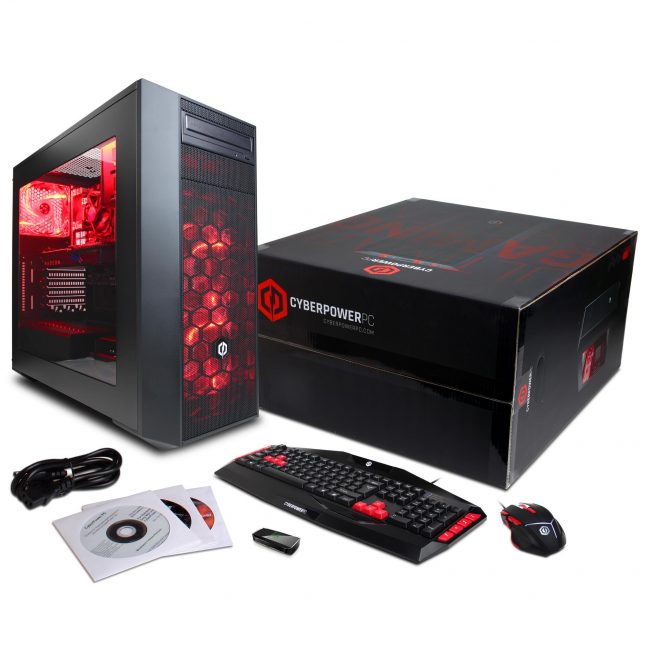 What are the things we don't like about the CyberPowerPC Gamer Xtreme VR? It doesn't have Bluetooth and there is no PCI-e x16 slot for future expansion. The 600W power supply seems adequate, but we've never heard of the High Power 600 Watt Power Supply that features part number HPG-600BR-F12S. A Google search of the part number came up with nothing, so it works and we know that the entire system has a 1-year warranty on both parts and labor should anything come up.
The CyberPowerPC Gamer XTREME VR is a solid gaming PC that priced at just $719.99 shipped and sold excursively on Amazon.com. When combined with a great 144Hz gaming monitor with a 1ms (GTG) response time like the ASUS VG248QE 24-inch Full HD (1080P) panel that is $249.00 shipped you end up with one amazing desktop PC that is under $1,000. With the AMD Radeon RX 480 4GB graphics card this is ideally a 1080P gaming beat that can play most any game title with the graphics maxed out. The AMD Radeon RX 480 also has the video outputs you need to run VR setup as the DisplayPort can be routed to your monitor and the HDMI port gets connected to the VR headset.
It also doesn't hurt to point out that the CyberPowerPC Gamer XTREME VR is priced below what you can buy all the parts for. The CyberPowerPC Gamer XTREME VR gets our recommended award as it is a great mainstream gaming system that can do VR without breaking the bank.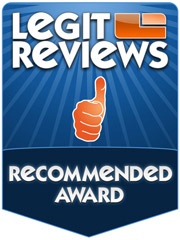 Legit Bottom Line: The CyberPowerPC Gamer XTREME VR should be your next Gaming PC if you want to spend under $750.