CyberPowerPC Gamer Xtreme VR PC Review – GXiVR8020A
By
GTA V & SteamVR Performance Test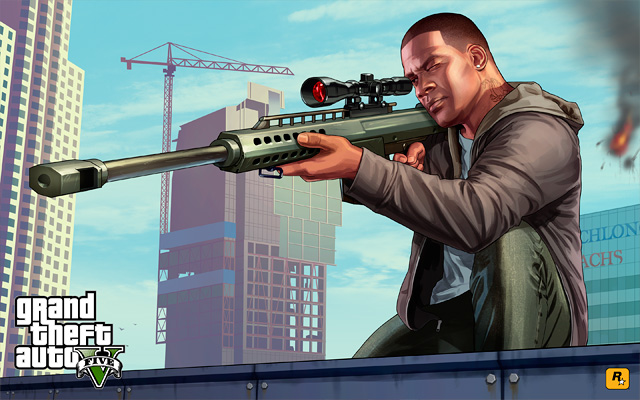 Grand Theft Auto V, currently one of the hottest PC games, was finally released for the PC on April 14, 2015. Developed by Rockstar, it is set in 2013 and the city of Los Santos. It utilizes the Rockstar Advanced Game Engine (RAGE) which Rockstar has been using since 2006, with multiple updates for technology improvements.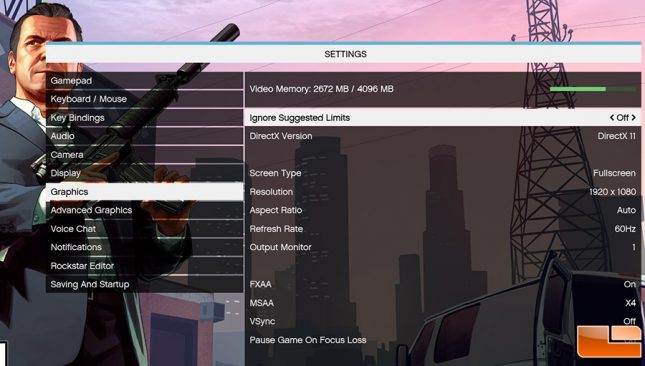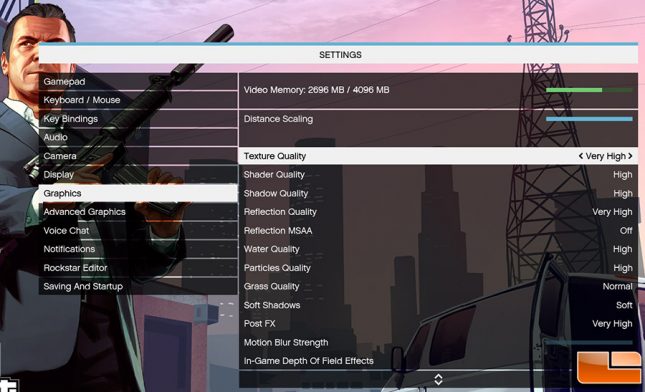 In Grand Theft Auto V we set the game to run with high image quality settings as we didn't want the GPU to bottleneck the system too bad, but wanted a setup that your average gamer would actually play on with this system. We used the games built-in benchmark utility to have at least one game we used that could be compared to your setup at home. We averaged all the five of the default benchmark runs and omitted both the minimum and maximum values as those results are garbage due to major inconsistencies.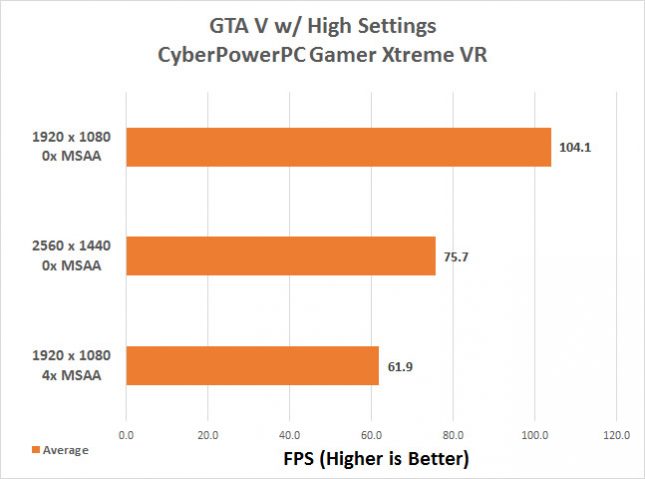 Benchmark Results: When it comes to GTA V we found that the CyberPowerPC Gamer Extreme was capable of 104.1 FPS with 0x MSAA enabled. We were so happy with this we enabled 4x MSAA and we were still averaging above 60 FPS, but just barely. If you want to keep high image quality settings and are okay with no MSAA you can get away with 75.7 FPS on average at 2560 x 1440!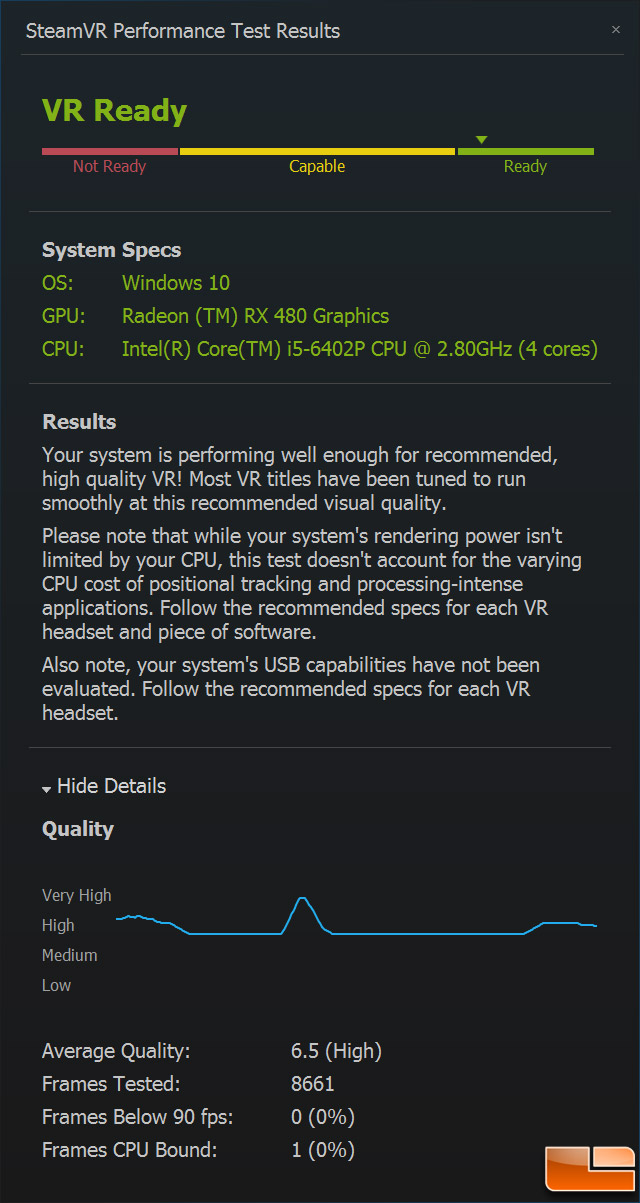 Undoubtedly someone will ask how the CyberPowerPC Gamer Xtreme VR does with Virtual Reality (VR) game titles since this is a gaming PC labeled as being VR ready. We don't have a VR headset to actually try VR games out, but we did run the StreamVR Performance Test and found that all the frames were above 90 FPS and it scored a 'high' rating with an average quality score of 6.5.