Corsair Neutron XT 240GB SSD Review
By
Final Thoughts & Conclusions
The Corsair Neutron XT Series looks like it will be a very solid high-performance SSD offering. The performance numbers of our Neutron XT 240GB SSD were impressive as we were able to hit 563 MB/s read and 544MB/s write in ATTO, which are solid sequential numbers for the smallest capacity offered in the lineup. The Phison PS3110-S10 quad-core 8-channel controller looks like it is pretty good and our initial impression is positive. Unfortunately, It's hard to come to a good conclusion on any product when the price is unknown, firmware updates are in the works, we aren't sure when they'll be available to purchase and we are missing some information on the drive. Maybe Corsair can send over a different capacity drive when the final firmware is released along with the retail drives and we can take a look at the final product. Corsair still has some fine tuning to do and it will be interesting to see how this drive turns out after those modifications are done.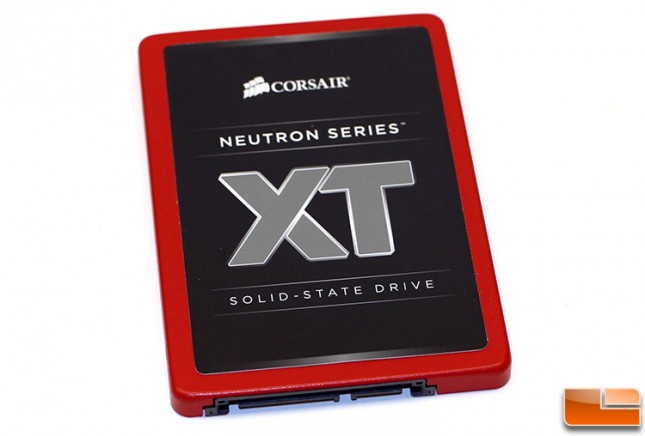 Corsair Neutron XT Series Drives:
Corsair Neutron XT 240GB – CSSD-N240GBXT
Corsair Neutron XT 480GB – CSSD-N480GBXT
Corsair Neutron XT 960GB – CSSD-N960GBXT
Overall the Corsair Neutron XT SSD was found to be a solid drive and it will be offered in three capacities: 240GB, 480GB and 960GB. The 3-year warranty found on the Neutron XT Series is the minimum on high-end consumer SSDs these days, but we can't really knock that if the price is aggressively set. Basically we need to know the final asking price before we can really draw up a good conclusion.
Legit Bottom Line: The Corsair Neutron Series XT Drive is coming to market and the 240GB version looks pretty good, but the price is unknown at this time.
Update 12/12/2014 9am ET: Corsair has given us guidance on estimate street pricing and let us know that the drives will be shipping with a new firmware revision after 12/25/2014. The prices are listed below and we have a news post up with this information as well.

Corsair Neutron XT 240GB $149.99 ($0.62 per GB)
Corsair Neutron XT 480GB $269.99 ($0.56 per GB)
Corsair Neutron XT 960GB $539.99 ($0.56 per GB)