Corsair Neutron XT 240GB SSD Review
By
SSD Power Consumption Testing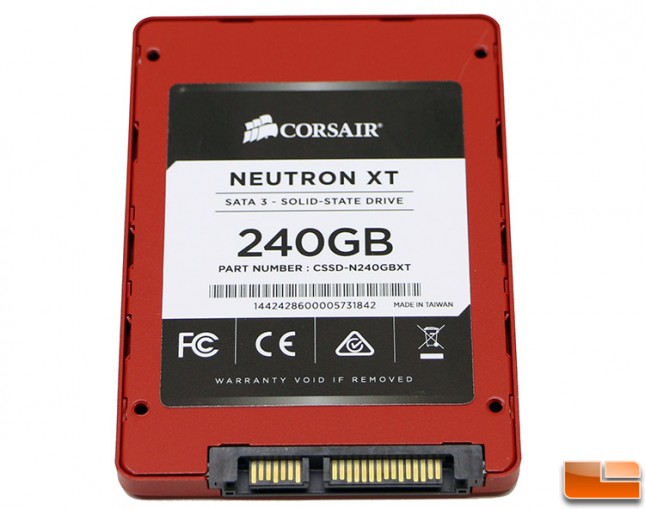 Having low power consumption is important to many enthusiasts and while the Corsair didn't give us any clue about the power characteristics of this particular series we figured we'd give it a quick look to see what is going on. We measured the power at idle and load power states using both sequential and random read/write test data.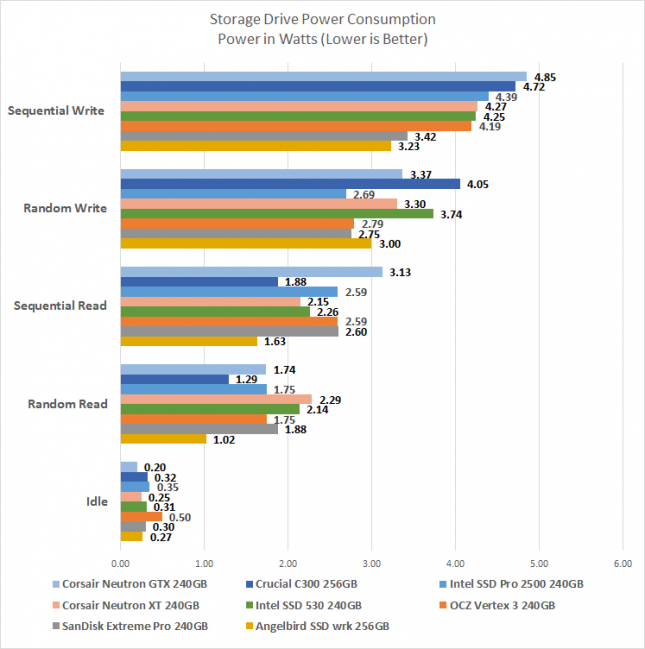 When it comes to an idle power state we were very shocked to see the Corsair Neutron XT 240GB drive uses just 0.25 Watts of power on our Intel Z97 desktop platform. When it comes to peak power we found the drive hit 4.27 Watts during sequential write operations, which puts it in the middle of the pack when comparing it to seven other 240-256GB SSDs.
It should be noted that we are testing power consumption on an Intel Z97 desktop platform and therefore we can't enter the lowest idle power state of slumber as even with Host Initiated Power Management (HIPM) and Device Initiated Power Management (DIPM) you have to have a mobile chipset to look at SSD Slumber power. Some sites have modified notebooks and measure power from an external monitoring system, but we have not done that and measure on a desktop system. Corsair informed us that slumber and DevSleep (DEVSLP) are supported by the Phison S10 controller, but the firmware to enable these features has yet to be released. Corsair is working on a firmware to enable these low power modes for mobile users, but it will be at least a month before the firmware is completed and ready for use.