ASUS Sabertooth Z170 S Motherboard Review
By
Final Thoughts and Conclusions
The ASUS Sabertooth Z170 S performed rather well for a motherboard that is designed more for reliability than for performance. In nearly every test we threw at it, it received top scores, or was just slightly behind the top scoring motherboard. In the general performance benchmarks, the Saberooth Z170 S was typically ahead of the other motherboards between 2% and 7%; that's a pretty nice performance boost. However that didn't translate into gaming performance. In the games we tested, it was typically within 1FPS to 2FPS of the next motherboard; not a huge performance difference. For the storage tests, we once again saw the Sabertooth Z170 S edge out the other motherboards with slightly faster performance. Even the overclocking on the Sabertooth Z170 S was more than sufficient.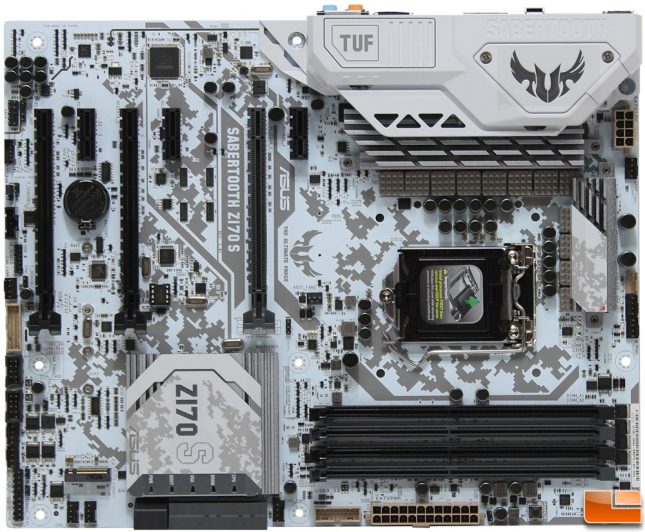 Aesthetically, I have to admit that I have had reservations about the recent trend of making all the components white. I have always preferred my components to be black. With that being said, I have to say the Sabertooth Z170 S has made me rethink that. The Arctic-Camouflage design looks better than I was expecting, and would look great with any color scheme. The Z170 chipset heatsink cover looks great, and the integrated LED's makes it easy to know if there is a problem with any of the components during it's self-test.
The Sabertooth Z170 S offers nearly every modern feature on available on a socket 1151 motherboard. The features on the motherboard include 4x DDR4 slots, which the BIOS shows support up to 4266MHz, 6x SATA 6Gb/s ports, M.2 PCIe 32Gb/s, USB 3.1, Type-C, Quad-GPU SLI or 3-Way CrossFireX support, 8-channel audio and the Intel i219V Gigabit controller. The Sabertooth Z170 S also offers two Superspeed USB 3.0 front headers, and ten fan headers!
For a motherboard with a price tag of $169.99 with free shipping, you will be hard pressed to find a better option. Most motherboards offer between a one to a three year warranty, ASUS provides a five year warranty with the Sabertooth Z170 S. That just goes to show how confident they are in their TUF series motherboards. Which all must pass an extreme durability test prior to being shipped out.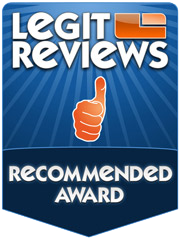 Legit Bottom Line: With the ASUS Sabertooth Z170 S, you are not only get one of the best performing motherboards, but you are also getting one of the most feature packed and durable motherboards available. If you like the Arctic-Camouflage and you are looking for a motherboard that is designed to last for years, the ASUS Sabertooth Z170 S should be one of your top choices.