ASUS ROG Maximus X Hero Z370 Motherboard Review
By
Rise of the Tomb Raider and Rift Performance
Rise of the Tomb Raider – Rise of the Tomb Raider is approaching two years old but is still a great benchmark for processors and graphics cards being released in 2017. As you can see below, we cranked up the settings to see just how well the game would run with our new 6 core CPU and shiny new ASUS ROG Maximus X Hero motherboard.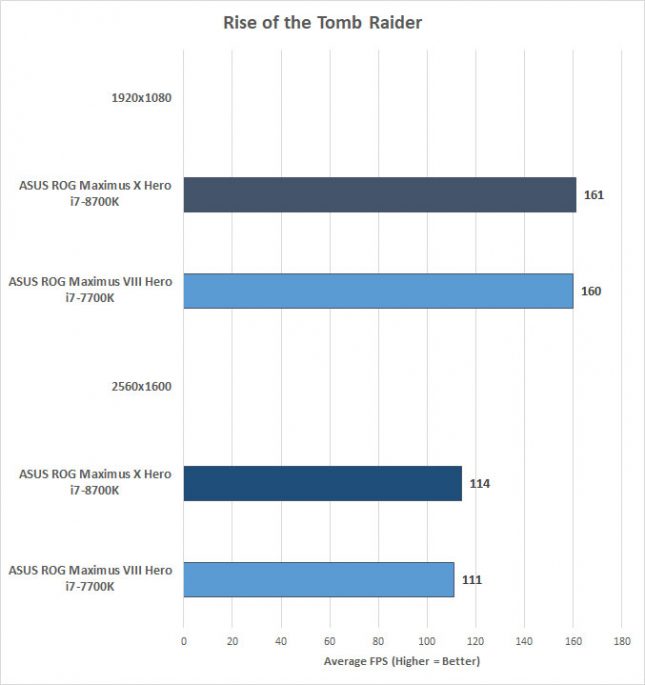 Here we see the i7-8700K claim its first victory over the i7-7700K. There are a few places during the benchmark that can make use of the additional CPU cores found on the new Coffee Lake processor.
RIFT: Prophecy of Ahnket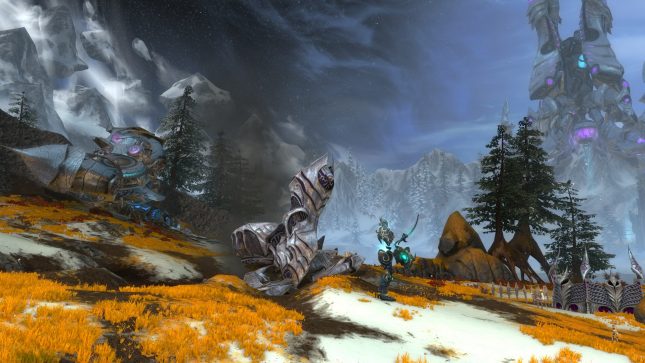 RIFT is an epic fantasy adventure set in the magical world of Telara. As an Ascended hero, youll battle against legions of elemental invaders, purge evils from dungeons and raids, and explore your way across the vast planes of existence. In 2016 RIFT's engine was updated to support multi-core and 64-bit processing, increasing performance between 25-50%. While the game engine still craves IPC and clock speed, it can also benefit from more than 2 CPU cores. 4 cores with SMT/Hyperthreading seems to be the sweet spot with the current engine. Our benchmark run consisted of running through the recently released zone, Vostigar Peaks.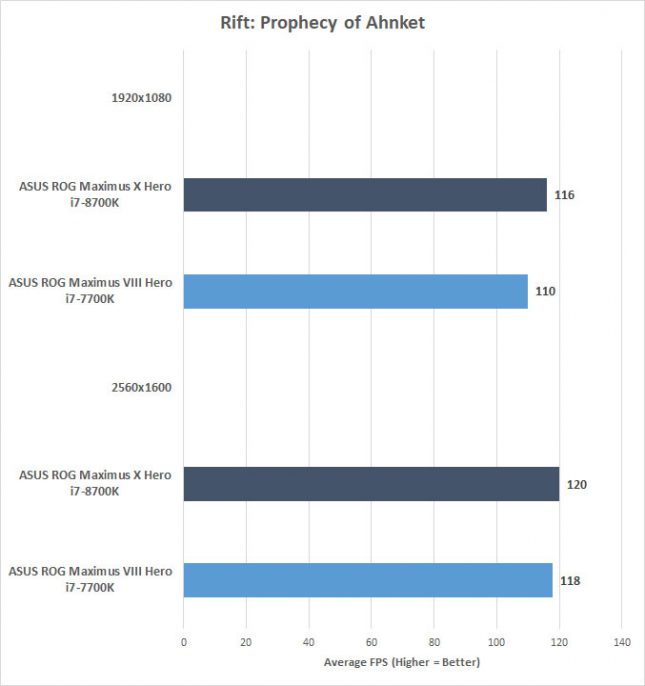 MMO's are typically bound by absolute core speed, with little to no performance increase when adding additional CPU cores. With the various settings set to the low preset in Rift, we appear to be bumping up against the same limitation on both systems, core speed across all available cores. The new i7-8700K is able to squeeze out a few more frames per second, possibly due to the two additional cores, the additional cache, and additional memory bandwidth. However, the load is not heavy enough to cause it drop down to the lowest speed all core turbo bin (4.3GHz). The 8700K and 7700K are both running the game at 4.4GHz across all cores. See the photo below for this in action.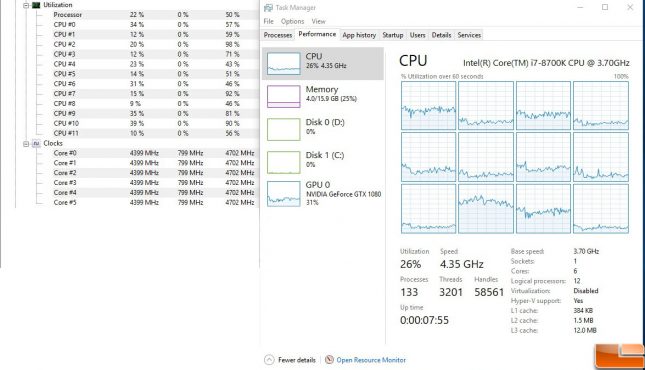 Let's take a look at overclocking and wrap this up!