ASUS ROG Maximus X Hero Z370 Motherboard Review
By
ASUS Aura RGB Software
ASUS has bundled in their Aura software for controlling both the on-board RGB LED's as well as the bits that can be added on to the motherboard. ASUS has been working with several hardware vendors to certify that their products to work with Aura. Visit this link for a short list of partners!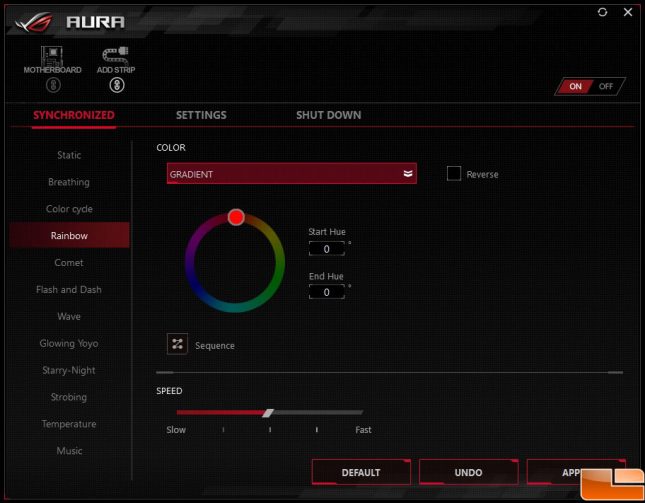 As you can see there a number of configuration options available to suit your mood, with the default being a gradient change of the spectrum.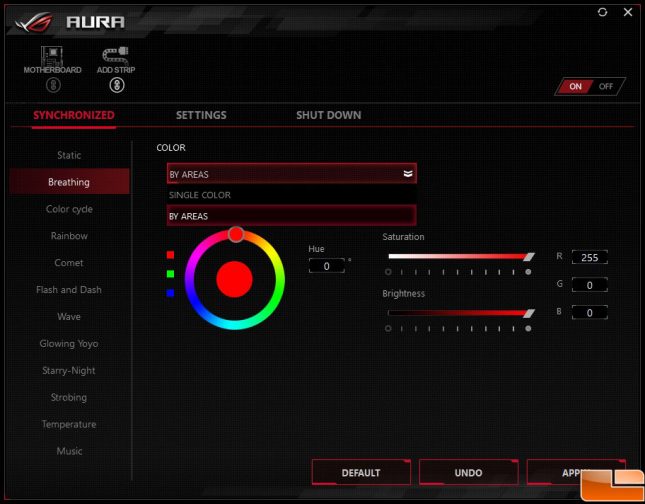 You can of course change the color and style of lighting that can configured, including brightness and saturation.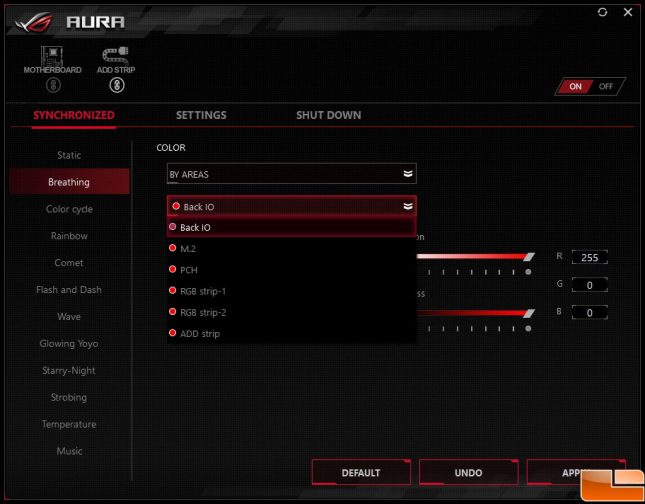 Here you can see the areas that the style and and color can be set to. There are more options available than we can get into here, but needless to say, you should have no problem configuring your system to shine just the way you'd like it to.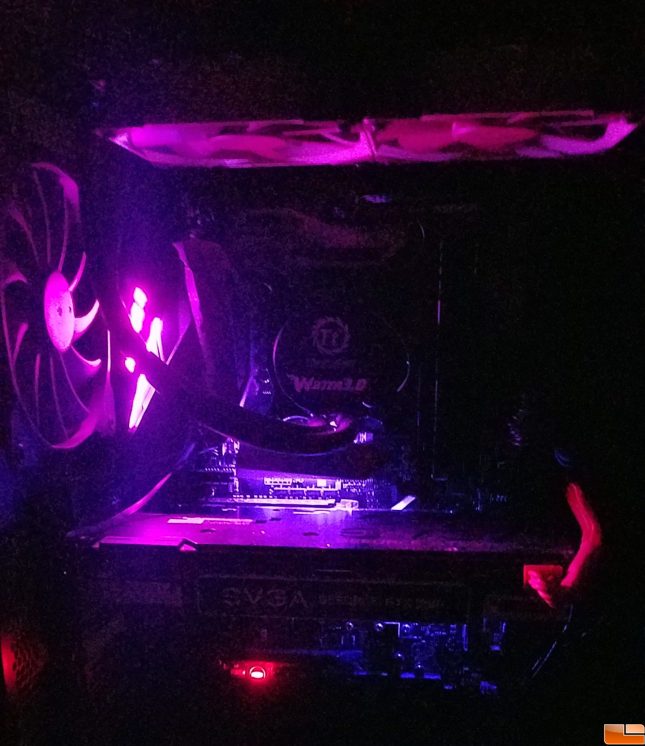 Here is a quick photo of our test system with the RGB lights caught in between a violet to blue transition.