ASUS ROG Maximus X Hero Z370 Motherboard Review
By
ASUS ROG Maximus X Hero Conclusion
Our time with the ASUS ROG Maximus X Hero has been nothing short of great. I have had several gaming sessions using this motherboard and CPU combination and handles both games and normal desktop use flawlessly. The blazing fast single core speed makes mundane tasks a snap. The i7-8700K is a great combination of speed and multi-core processing, giving you a great compromise between High End Desktop "moar cores" at the fastest single core processing you can get in 2017. This is an ecosystem that should prove to have the sort of longevity that we have seen with Intel Sandy Bridge. While the i7-8700K isn't a massive increase for most gamers over the less than year old i7-7700K, it still represents the best all around gaming processor that you can get your hands on at the end of 2017. That said, it's a great system to hang onto until mainstream game developers can code their games to leverage 8+ CPU cores and that will likely be a number of years away.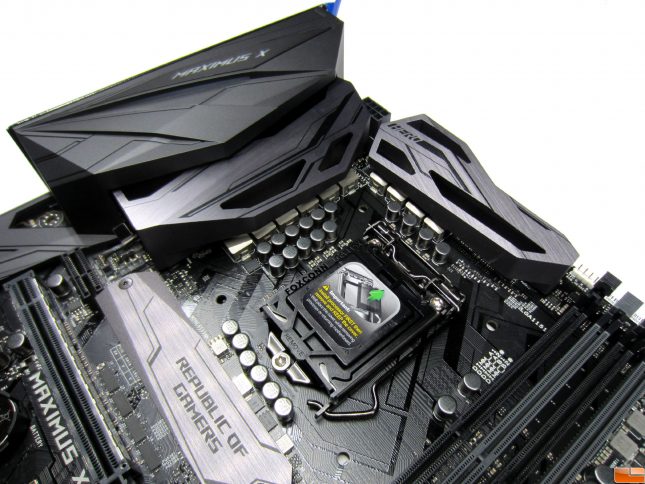 The ASUS ROG Maximus X Hero has all of the important features system builders are looking for these days, including RGB component control. Browse through gaming forums or go to a LAN party (yes, those still happen) and it will be near impossible to find a system without RGB lighting of some sort. To be able to control a large portion of that lighting from a single interface is a welcome addition to many.
Other features to keep in mind are the M.2 heatsink with the ROG logo etched into it and metallic shielding around the PCIe slots to help prevent breakage. The audio solution is a step up over previous generations of the Maximus and ASUS has included a DAC for headphone users. Little touches like metal heatsinks for the VRM's and the integrated I/O shield are welcome additions to an already stellar performing motherboard.
Memory speed is enhanced by the ASUS "T topology" which optimizes the traces to each slot, allowing up to 4133MHz operation (officially).
Navigating the UEFI BIOS is one of the most important considerations for an overclocking motherboard, and no one does it better than ASUS. As we stated previously, ASUS have not changed their layout much over the last few generations, which is a good thing. Settings are logically placed to where you expect to find them.
Fan control has been great on ASUS motherboards for some time now, and while other manufacturers are starting to catch up, ASUS continues to innovate with additional thermal sensor probes for monitoring critical hardware not on the motherboard itself. As we mentioned on the BIOS page, making the W_IN and W_OUT target sensors for controlling system fans would be an improvement in this area. We have reached out to ASUS on this and are hoping to hear back if it is a possibility.
The ASUS ROG Maximus X Hero is feature packed and has quality VRM's. It looks great and performs well and is one of their best selling motherboards of previous generations. The MSRP for the ASUS ROG Maximus X Hero is $259.99 shipped, with the AC/Wifi edition coming in at $279.99 shipped. When you consider its position in the world of Z370 chipset motherboards, it provides a great combination of gaming features and all of the overclocking features needed for a moderate price. Above this price point things start getting complicated with compromises to one feature set in favor of the other. One such board, the ASUS ROG Maximus X Apex, is built primarily for breaking overclock records, and loses some of the gaming features of the Hero boards.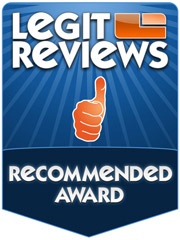 Legit Bottom Line: If you are banking on overclocking your new i7-8700K processor to 5GHz along with high speed memory and game on it all day, plan to RGB "all of the things" and want them sync'd, the ASUS ROG Maximus X Hero is certainly worthy of your money.