ASUS ROG Maximus X Hero Z370 Motherboard Review
By
3DMark FireStrike and Unigine Superposition
3DMark FireStrike link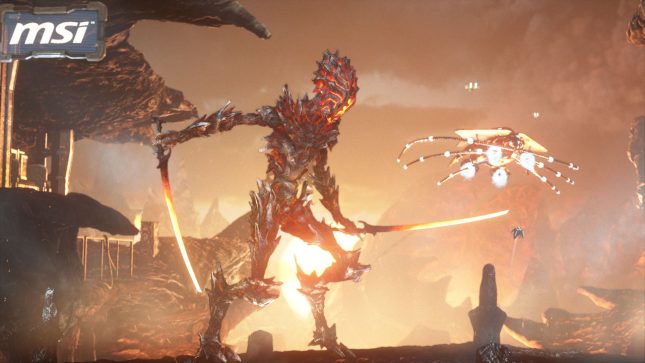 Futuremark Firestrike is a popular gaming performance benchmark that can bring even the most powerful PC to its knees.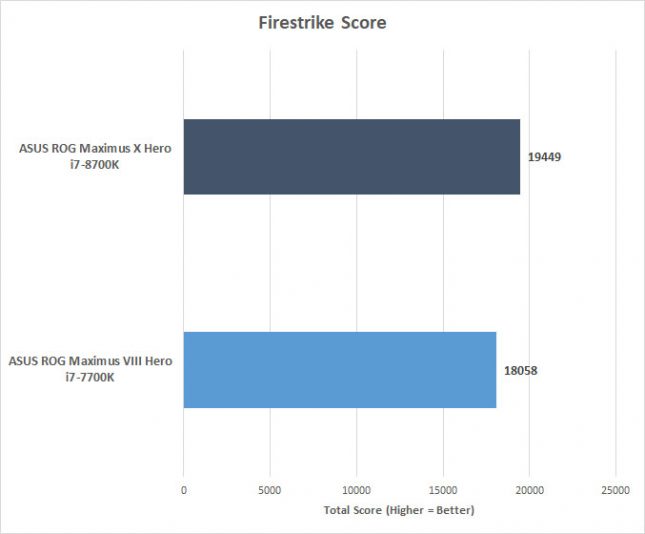 The i7-8700K pulls ahead of the i7-7700K in 3DMark Firestrike overall score. However, this is due solely to physics performance, as the game tests below bare out.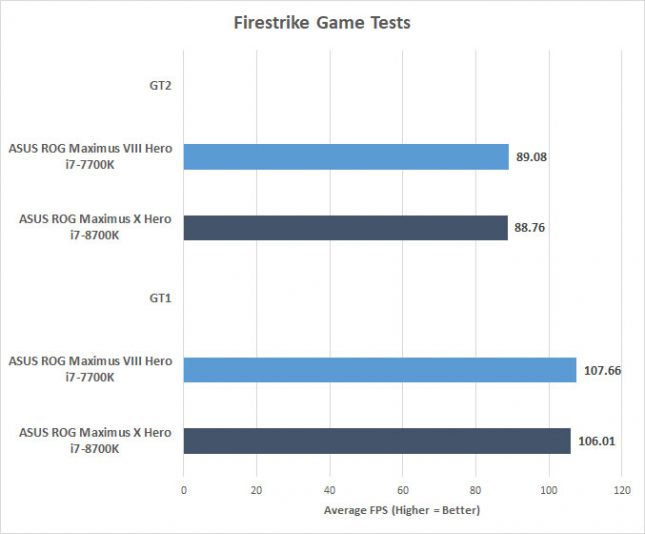 You can see that in the game tests that the CPU's perform nearly identically due to the GPU bottleneck. Surprisingly, the i7-8700K is slightly behind in the game tests. The difference is less than 1% and though it is within the margin of error, is repeatable.
Unigine Superposition link
In April 2017, Unigine launched their new extreme performance and stability test for PC hardware: video card, power supply, cooling system. This new test is called Superposition and it is a great test for graphics cards even at default settings. The addition of CPU cores does not really help out as you will see below. We ran the test at the default setting of 1080p Medium.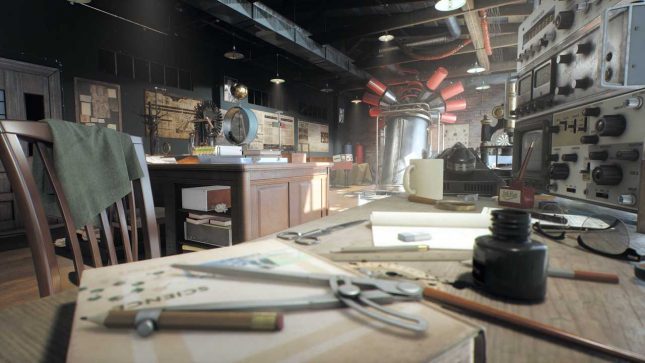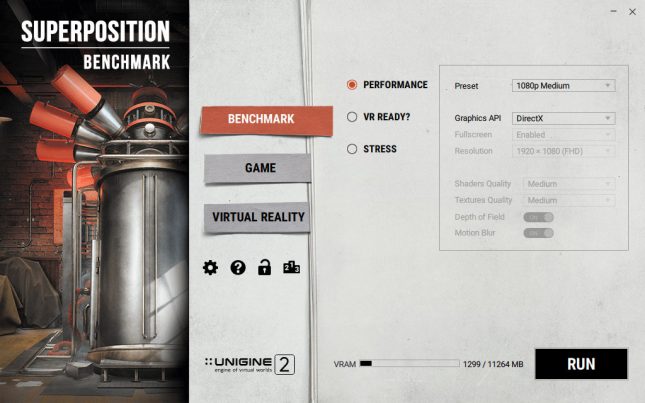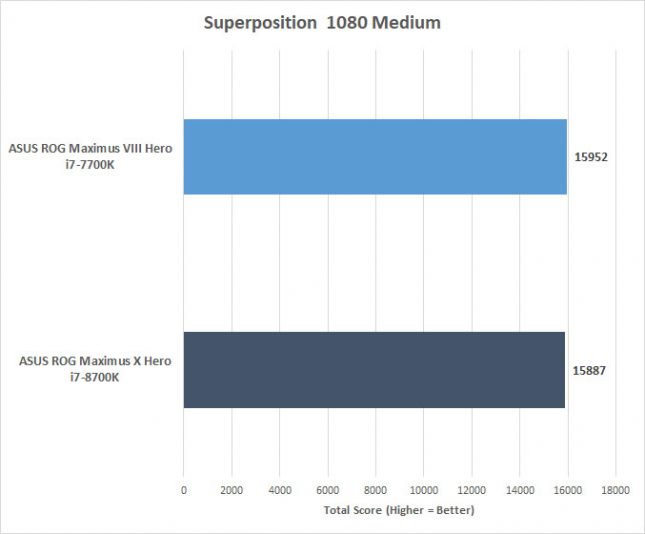 We see again that the i7-8700K is just behind the i7-7700K, though the difference is less than 1% and within the margin of error.