ASUS Rampage V Extreme Motherboard Review – Intel X99
By
ASUS Rampage V Extreme Motherboard Retail Packaging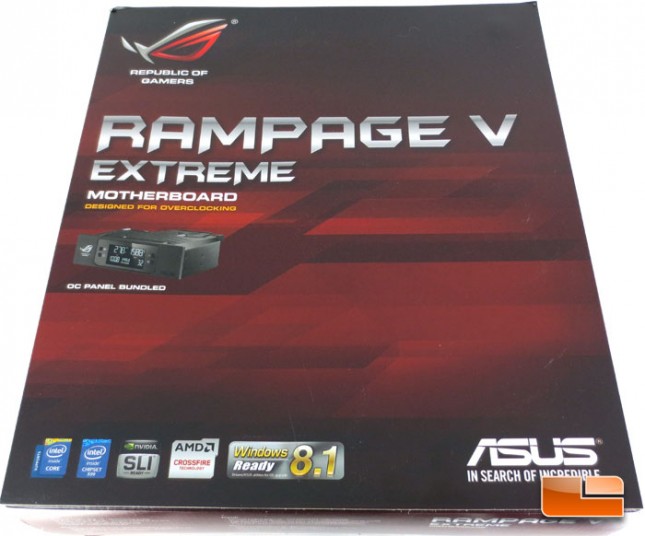 I'm almost a little shocked that the retail packaging for the ASUS Rampage V Extreme isn't a little more flashy. ASUS kept it a little subdued, but I'm good with that. I think letting the board speak for itself says it all. Outside of the branding and the various logo's for what the ASUS RVE supports, the only feature listed is the bundled OC Panel.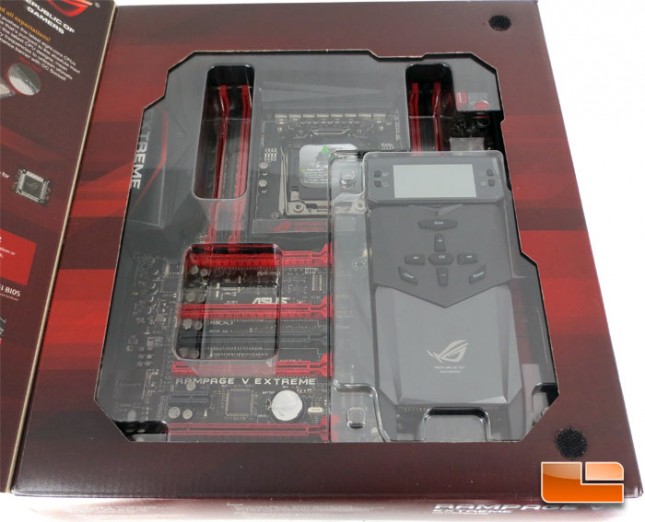 Like many of the top tier motherboard, the packaging for the ASUS Rampage V Extreme opens up to reveal the board. While the Rampage V Extreme doesn't photograph great through the plastic window, it's easy to see that the RVE sticks with the ASUS Republic of Gamers colors, black and red. Over in the corner of the packaging ASUS has the OC Panel on display for us to see.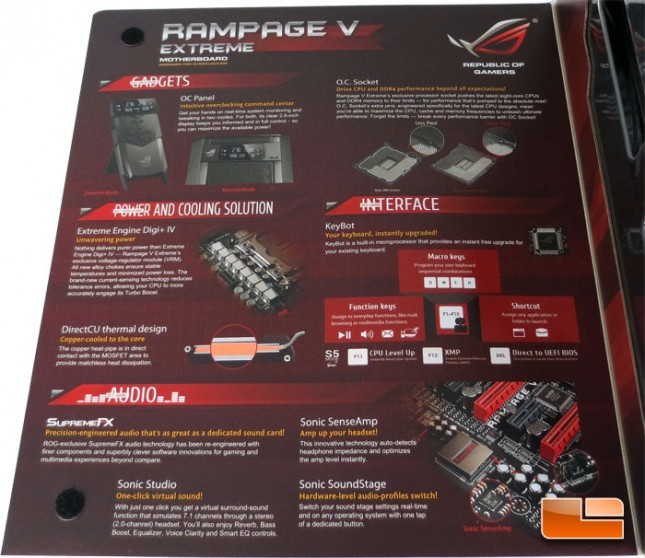 While the front of the ASUS Rampage V Extreme packaging may be bare of features, the inside sure isn't. ASUS highlights the key features of the ASUS RVE here and gives some great information about them. Among the features listed here are the OC Panel, O.C. Socket, Extreme Engine Digi+ IV, KeyBot, and the SupremeFX audio. Each of these piece help to make up the full puzzle of the ASUS Rampage V Extreme motherboard.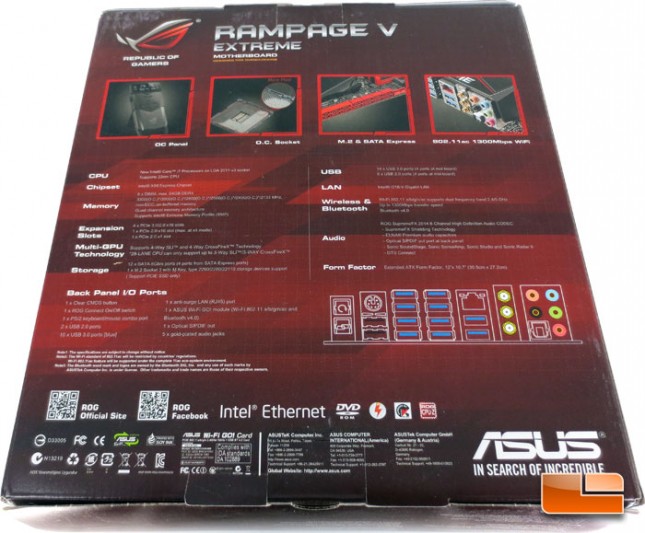 While ASUS put most of the details on the inside of the front cover for the ASUS Rampage V Extreme, the back was left with enough room to put out a detailed list of the specifications and a layout of the rear I/O panel.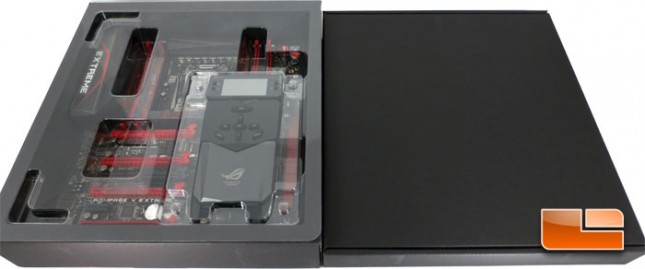 Opening up the retail packaging for the ASUS Rampage V Extreme, I pull out two separate boxes from within. The first contains the Rampage V Extreme and OC Panel, while the other contains the accessory bundle.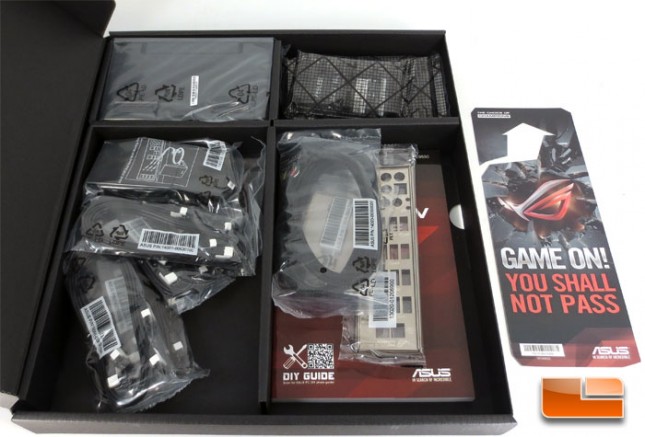 The box containing the accessory bundle is packed tight, and everything is neatly segregated into it's own compartment to keep them that way.
The bundle that comes with the ASUS Rampage V Extreme is pretty impressive, it comes with just about everything but the kitchen sink! The bundle is big enough that I had to break it down into two pictures, above we can see the six SATA III cables, WiFi Antenna, OC Panel, OC panel adapter for the front panel, X-Socket 2 kit, and a pack of ASUS Q-Connctors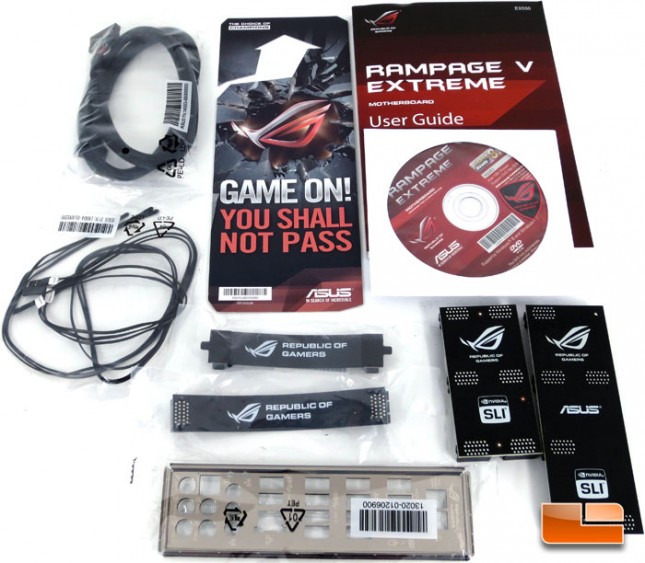 The second half of the accessory bundle for the ASUS Rampage V Extreme contains the I/O shield, various SLI bridges, thermal sensors, ROG cable, manual, driver/utility disc, and the ever important Republic of Gamers door hanger!