AMD FX-4100 Quad Core 3.6GHz Bulldozer Processor Review
By
PCMark 7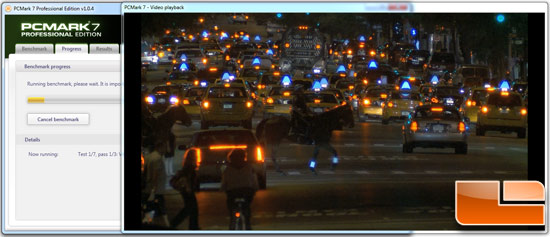 This is our first use of Futuremark PCMark 7 for a processor review. PCMark 7 which is specifically designed for Windows 7. It measures the performance of the latest PC hardware across a variety of common scenarios.
PCMark Vantage 7 supports both system level and component level benchmarking and comprises several different test suites but for the purposes of this review, we employed the standard test suite. The nice thing about it is that you can submit your scores online and compare against others.
AMD FX-4100 Detailed Benchmark Results: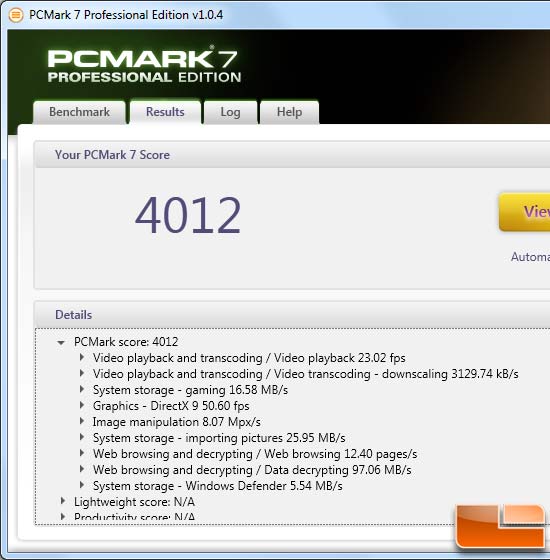 AMD Phenom II X6 1100T Detailed Benchmark Results: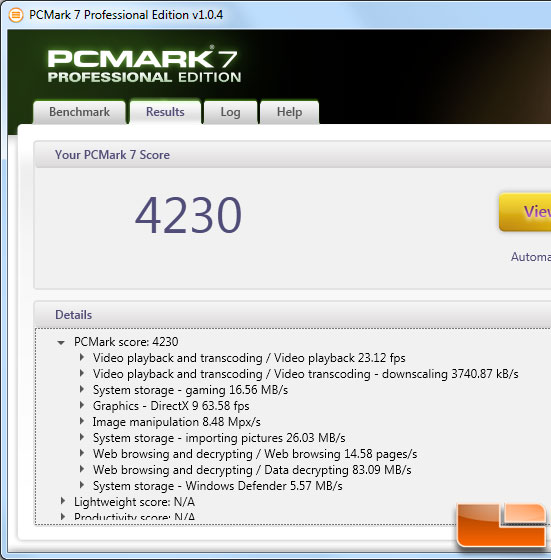 AMD FX-8150 Detailed Benchmark Results: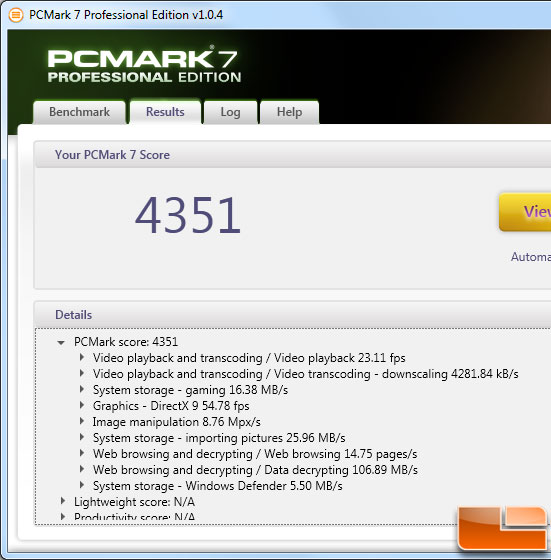 From the looks of things the main difference between the FX-8150 and the 1100T is the data decrypting test suite.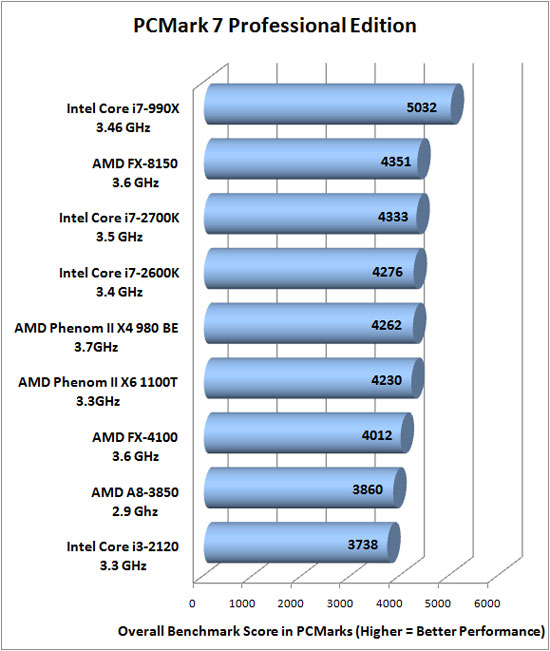 Benchmark Results: PCMark 7 showed that the AMD FX-4100 was able to score 4012 points, which made it a tad faster than the AMD A8-3850 and Intel Core i3-2120 in this benchmark.