AMD Athlon X4 880K Processor Review & Overclocking to 4.5 GHz
By
Final Thoughts and Conclusions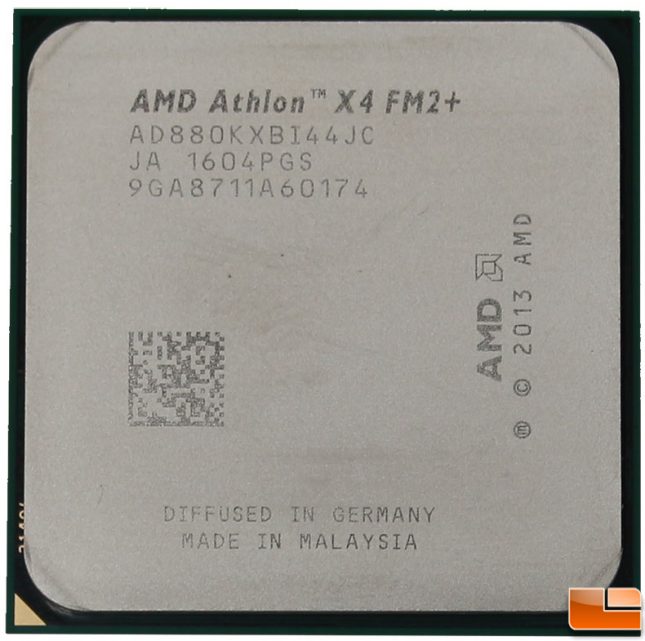 When looking to build a budget system, every penny counts. If you can afford it, buying a high end processor, graphics card, memory, and motherboard is definitely the way to go. However, if you are looking at a budget system, the AMD Athlon X4 880K is a great alternative that provides good performance, while saving you some money. Depending on your specific needs, the type of processor you have might not make as much of a difference as you would expect.
The AMD Athlon X4 880K Godavari CPU can be purchased for around $95 with free shipping, but you need to keep in mind that this is a CPU and not an APU, meaning it does not include any kind of graphics processor. The Gigabyte MicroATX GA-F2A88XM-D3HP motherboard that we used to benchmark it on can be purchased for just $59.99 shipped, so the core system here is rather affordable as you are talking under $160 for a processor, heatsink and motherboard. If you wanted to deal with a $10 rebate you can get the board for $49.99 shipped at Newegg. That would put you at $145 for those three system pieces!
In our testing, we compared it to the an Intel low cost processor that we had on hand, the Intel Pentium G440 and an enthusiast grade Intel Core i5-6600K, both of which are Skylake based. In our testing, the Intel Pentium G4400 dual-core processor ($59.99 shipped) was not able to keep up with the AMD 880K in most tasks and benchmarks. As you would expect, the AMD Athlon X4 880K wasn't able to keep up with the Intel Core i5-6600K ($219.99 shipped). Keeping in mind, that a processor costs more than our entire core system that was being tested and is not a typical processor for a low-cost budget system. Plus you need to keep in mind that AMD includes a nice cooler with the Athlon X4 880K. Intel does not include one with the Intel Core i5-6600K, so you'll need to factor in at least $25 – $50 for a low-end air cooler or double that for a mainstream water cooler.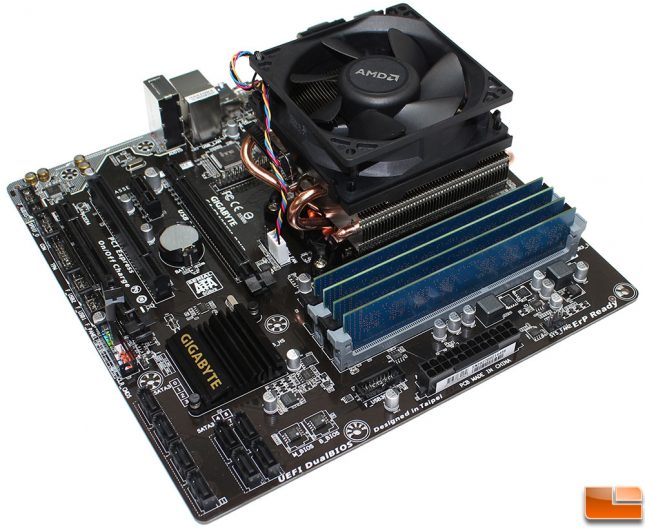 While the AMD 880K is unlocked, and overclocking is supported, we weren't able to squeeze out a huge overclock score. Doing a very quick overclock by increasing the CPU Clock Ratio, we were able to push it to 4.5GHz (keeping in mind that the auto Turbo speed is 4.2GHz); the 4.5GHz is still between a 7% and 12% overclock. Of course your experience and other components will greatly impact your overclocking success. Even with that small overclock, we did see an increase in the performance of up to 5%.
The AMD 880K is using their FM2+ socket which has been around for several years, so motherboards are readily available. It also uses older DDR3 memory, which is pretty cheap, and you might have some already sitting around from a previous system. If you are wanting a budget system it is hard to go wrong with this platform!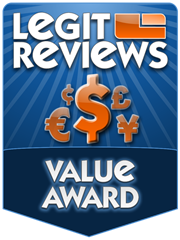 Legit Bottom Line: If you have a tight budget for a new computer capable of gaming and typical home use the AMD Athlon X4 880K is a great option. Having a tight budget when building a gaming system, isn't always fun. You typically have to cut corners somewhere, however the AMD Athlon X4 880K allows you to save on the CPU allowing you to spend your budget dollars on upgrading other components.