AMD Athlon X4 880K Processor Review & Overclocking to 4.5 GHz
By
Noise, Temperature and Power Ratings
We will use a P3 Kill-A-Watt power meter to monitor the power usage throughout all phases of testing. While testing, we will make note of the highest and lower power usage, the highest and lowest power usage is listed below.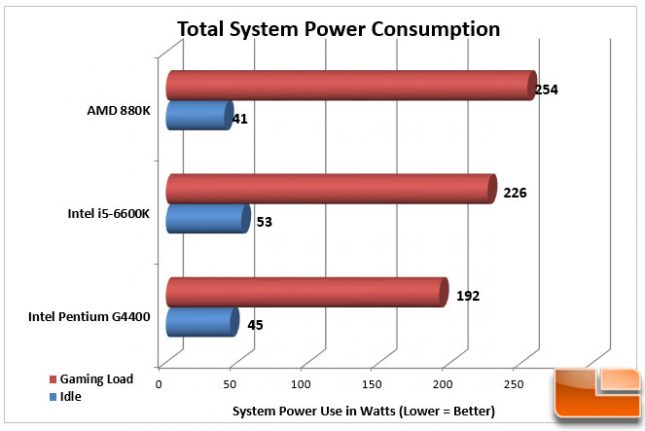 While the AMD Athlon x4 880K test system was idle, it was pulling 41W of power, which was slightly less than the other two processors included in this test. However, once the system ramped up to a full load, the 880K began to devour power, increasing by 213W of power, reaching a maximum power draw of 254W!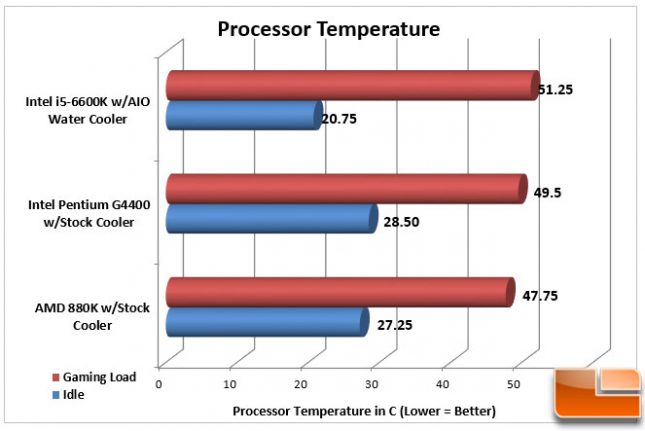 Stock coolers are notorious for providing poor cooling, over the past couple of years, both AMD and Intel has been working to improve their coolers, or opting to not include a cooler when they know enthusiasts will use alternative methods. The new AMD Near Silent 125W cooler, did a pretty good job at cooling the 880K processor. At idle, it was sitting at a cool 27.25C, during testing, it reached a maximum of 47.75C. This is much less than the rated maximum temperature of 72.4C. Once we overclocked the processor, the Near Silent 125W cooler helped to keep it below the 72.4C but it was close, topping out at 70.8C.
Noise Testing
To test the noise level, an Extech sound level meter with a +/- 1.5dB accuracy was used. We will first take an ambient noise reading, and then place the sound meter 6 inches from the Near Silent 125W fan. Without doing any fan adjustments, we will monitor the noise level, to see how "Near Silent" the fan is.
The ambient sound level was registering at 35.5dB, once the system was turned on, we did not register any increase in the ambient noise level. As we put the system under a heavy load, we could hear when the fan started to speed up. During testing, the loudest the fan got to was 42.25dB. We have seem after market cooling solutions that are much louder, and some that are a bit quieter. If the system was built into a case, with a side panel on, I think for most people, it would be difficult to hear this fan. For an OEM heat sink and fan solution, this is an impressive option.