AMD Athlon X4 880K Processor Review & Overclocking to 4.5 GHz
By
AMD X4 880K Overclocking
Overclocking the AMD 880K can be done two different ways, either through the motherboard's BIOS or using AMD Overdrive. By default, the CPU Clock Ratio is set to 40 and CPU Clock Control at 100, giving the CPU it's 4.0GHz default speed. To overclock, we adjusted the CPU Clock Ration by 1 until we were no longer able to boot into Windows. Then we stepped it back down one, and begin stability testing.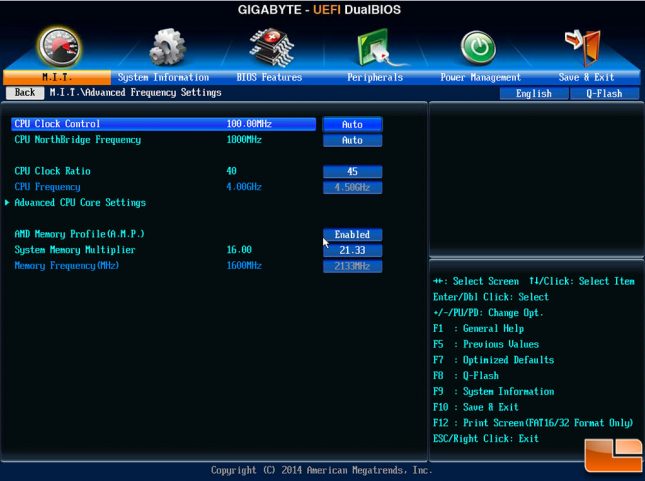 We were able to boot successfully at 4.5GHz, while 4.6GHz we would lock up the system, requiring us to do a BIOS reset. Testing at 4.5GHz, the system was fully stable, allowing us to perform stability testing and some benchmarks to see if there was any improvement.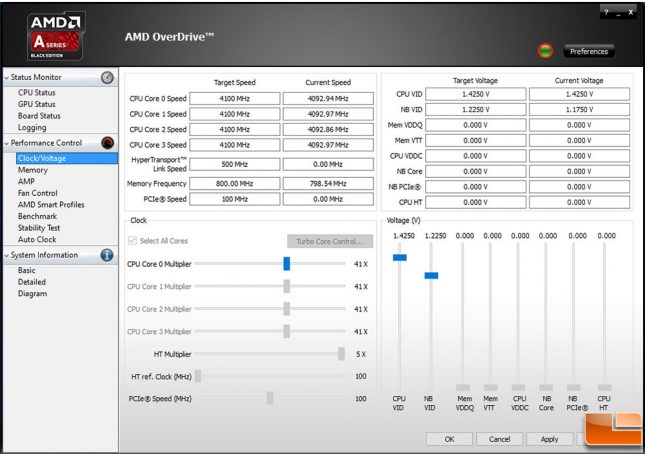 AMD's Overdrive is a great piece of software for both the novice and enthusiast wanting to get the most out of their system. It includes an Auto-Tune option, where it will test your system looking for the optimal settings. In addition, you can set them manually, and use their Stability test to run an hour long test on the processor. Finally, AMD has their own little benchmark within Overdrive to evaluate how your system tuning affects performance.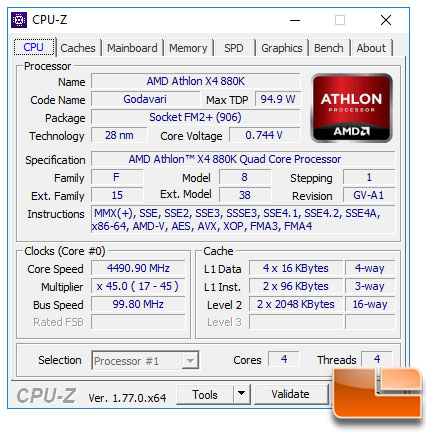 3DMark TimeSpy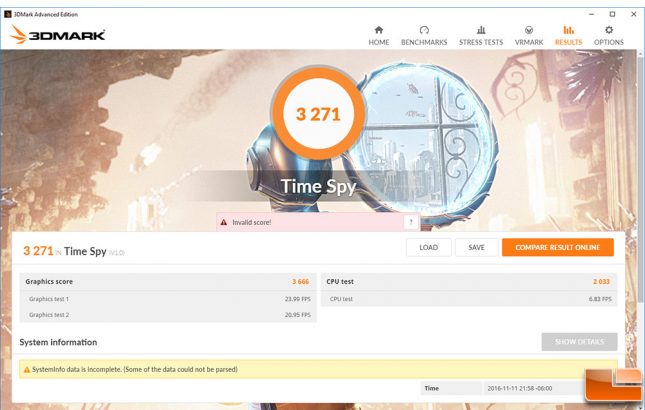 PCMark 8 Home Advanced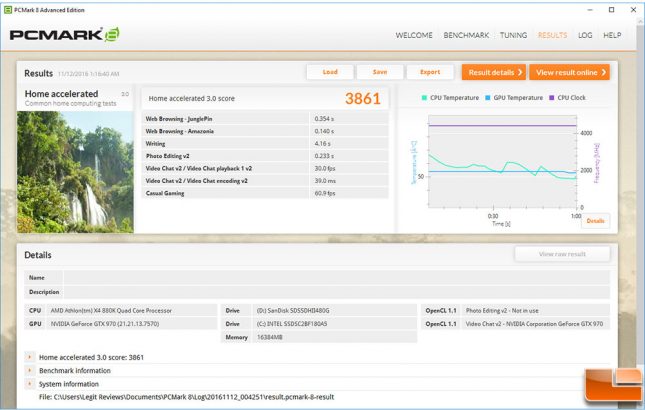 CodeMasters: Dirt Rally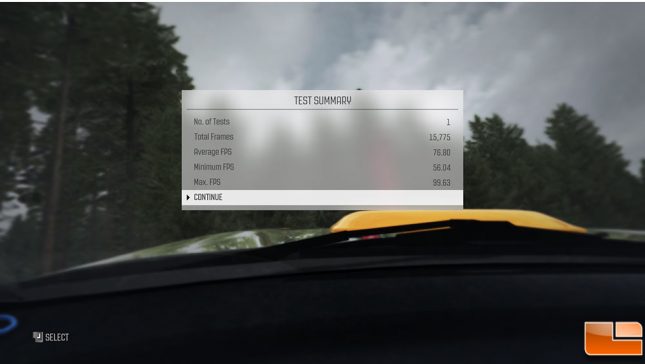 Legit Reviews Overlocking Results: While we were only able to boost the CPU base clock speed from 4.0GHz to 4.5GHz, in reality it took it from running at 4.2GHz with Turbo to 4.5GHz. Not a huge overclock, but gives either a 7% or 12.5% boost in clock speed. Taking a look at the benchmarks, we saw a small increase in performance of between 3% to 5%.