AMD Athlon 5350 APU and AM1 Platform Review
By
AMD Athlon 5350 APU Performance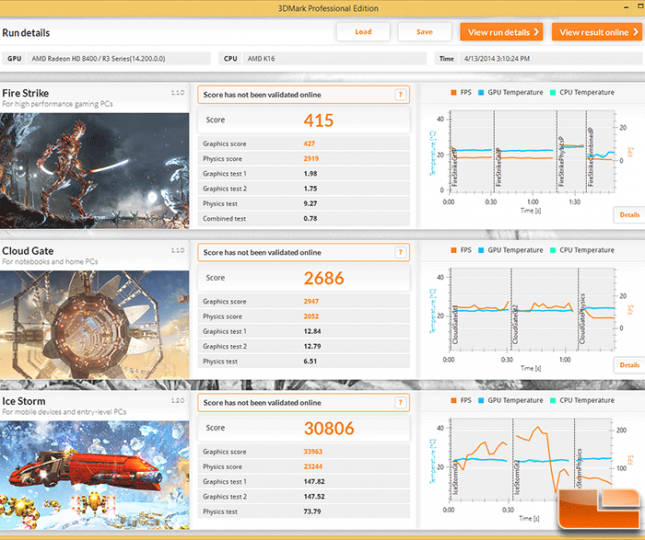 In the latest build of 3DMark we found scores of 415 in Fire Strike, 2686 in Cloud Gate and 30806 in Ice Storm, which is solid score from the AMD Radeon HD 8400 graphics solution with 14.20 Beta Drivers.
To unzip 3DMark we found that we were right around 32-33 MB/s for unzipping this file with the default utility in Windows 8.1 Pro with Update 1.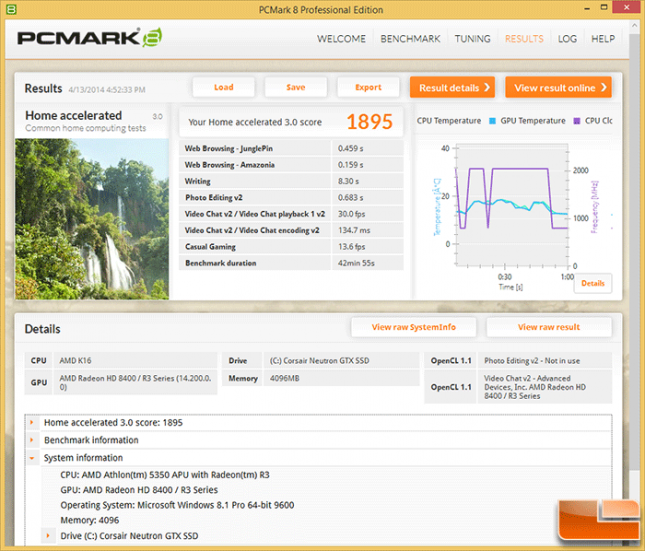 In the PCMark8 Home Accelerated 3.0 benchmark suite we scored 1895.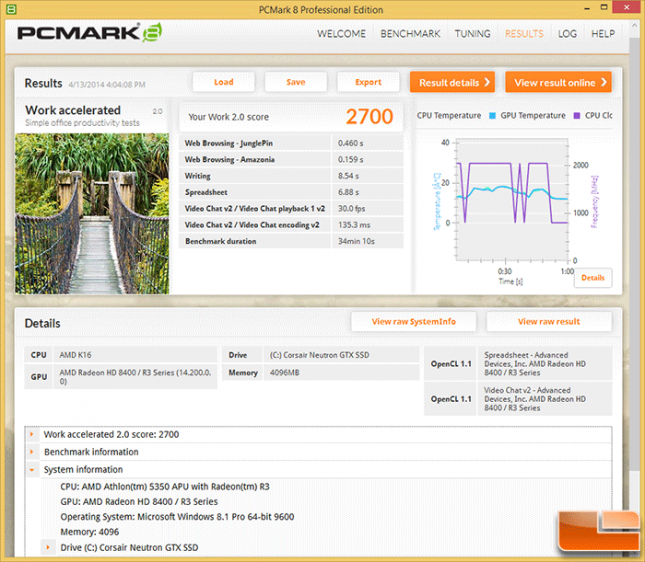 In the PCMark8 Work Accelerated 2.0 benchmark suite we scored 2700.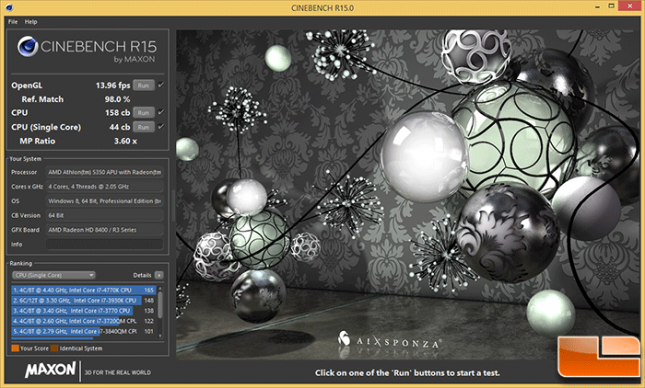 Moving along to Cinebench R15 we found the AMD Athlon 5350 processor scored 13.96 FPS on the OpenGL benchmark, 158 points on the multi-core CPU test and 44 points on the single CPU test.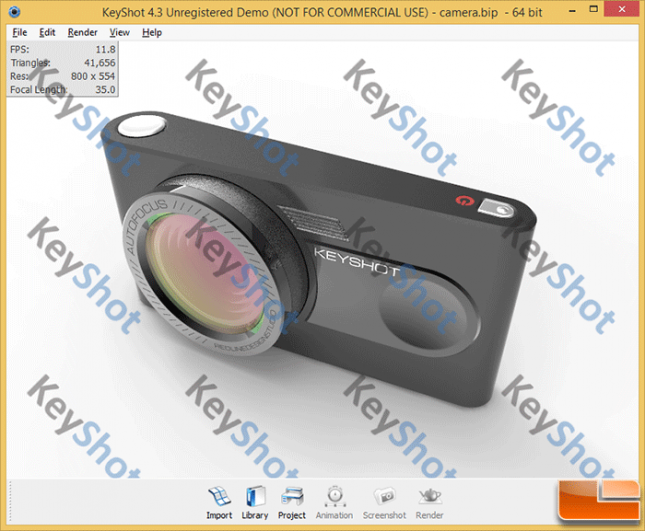 How is CPU rendering is on the AMD Athlon 5350 APU? We installed KeyShot 4.3 to do some benchmarking and real-world stress testing and found that we were averaging 11.8 FPS on a scene that had nearly 42,000 triangles. (Our screenshot of KeyShot 4.3 shows that it is unregistered, but we did get permission from Luxion Inc. ahead of time to include it in our review.)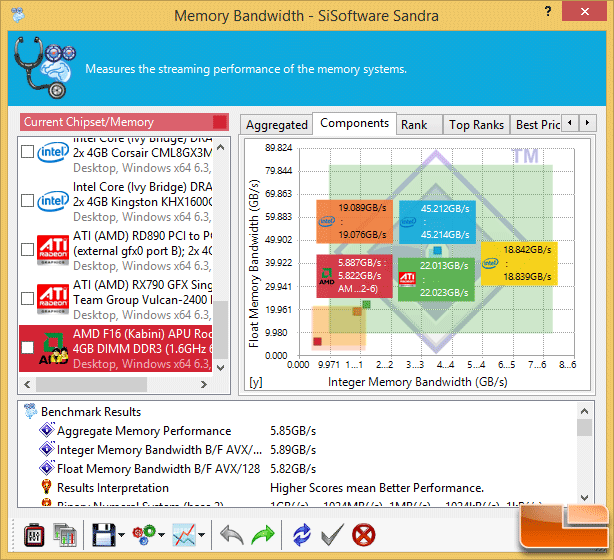 A quick look at the memory performance showed just shy of 6 GB/s of bandwidth. This sounds about right for a single channel memory kit running at 800MHz with CL9 memory timings.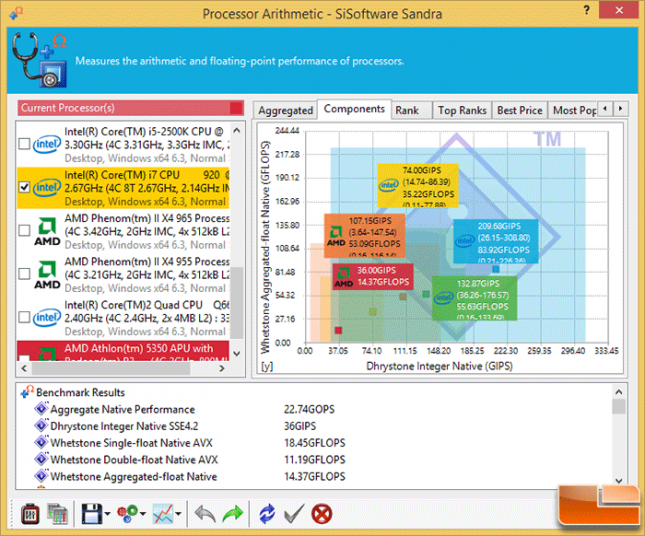 In Sandra Processor Arithmetic the aggregate native performance score was 22.74 GOPS.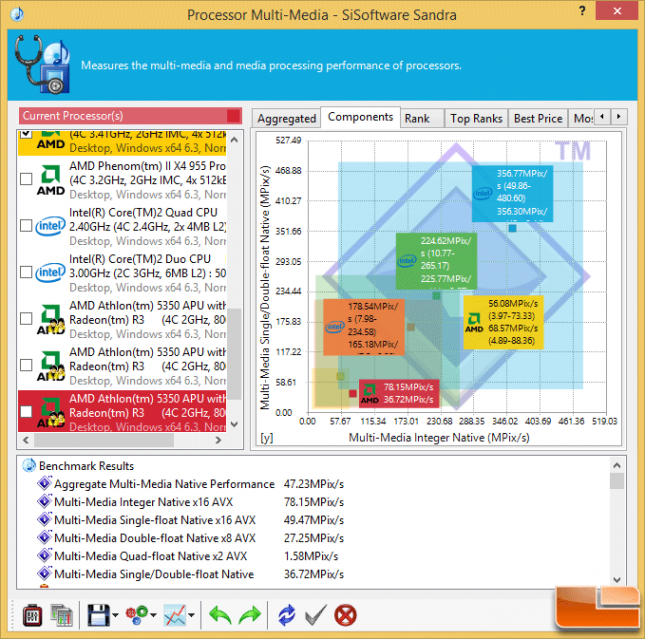 The Sandra Processor Multi-Media aggregate performance score was 47.23 MPix/s.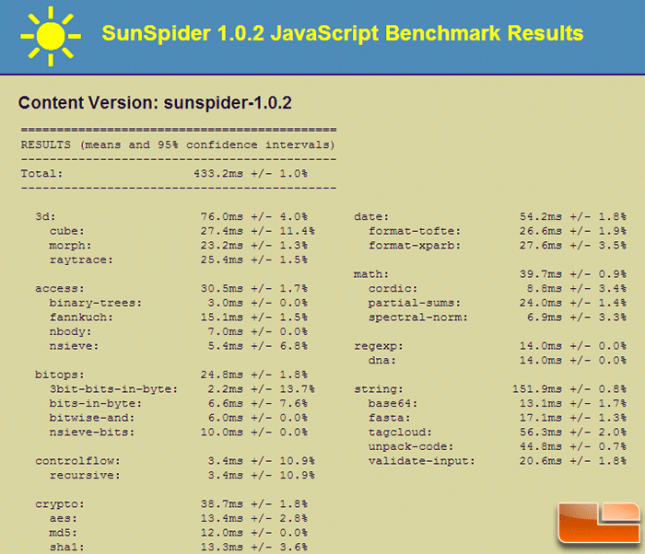 We ran the SunSpider 1.0.2 JavaScript Benchmark on Google Chrome 34 and received a score of 433.2ms. The Intel Bay Trail-M NUC finished at 694.0ms, so this is a nice step up when it comes to JavaScript performance.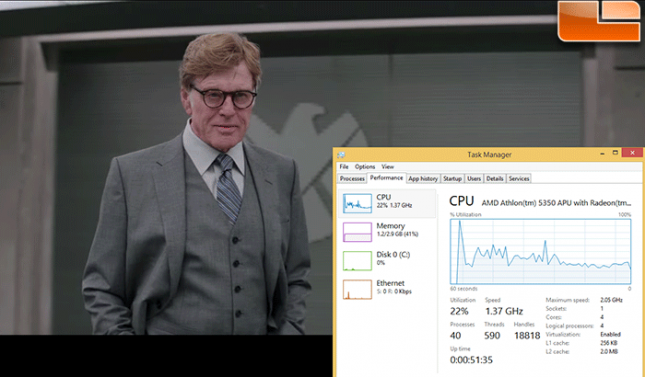 How does the AMD Athlon 5350 APU do when it comes to Youtube video playback? The first 1080p clip we tried was Marvel's Captain America: The Winter Soldier – Trailer 2 and we had around 22-35% CPU usage during the playback of that movie trailer.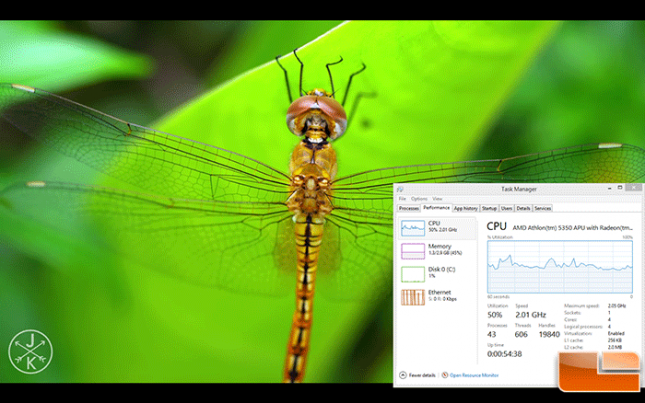 The next clip we ran at 1080P was called WILDLIFE IN 4K (ULTRA HD) 60FPS and we found that the CPU was at 50% load.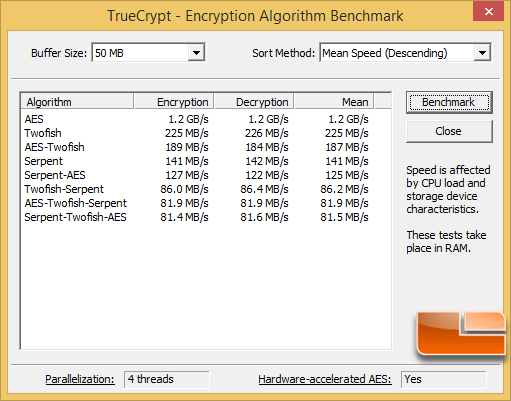 In the Encryption Algorithm Benchmark that comes inside TrueCrypt we found an AES mean score of 1.2 GB/s.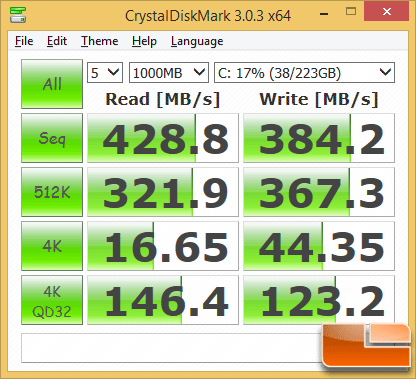 A quick run of CrystalDiskMark v3.0.3 showed the sequential read speed at 428.8 MB/s and the write speed at 384.2 MB/s! The Random 4K read speed was 16.65MB/s and the 4K random write speed was 44.35MB/s. These are most certainly SATA III speeds and it looks like this budget friendly platform works great with SSDs.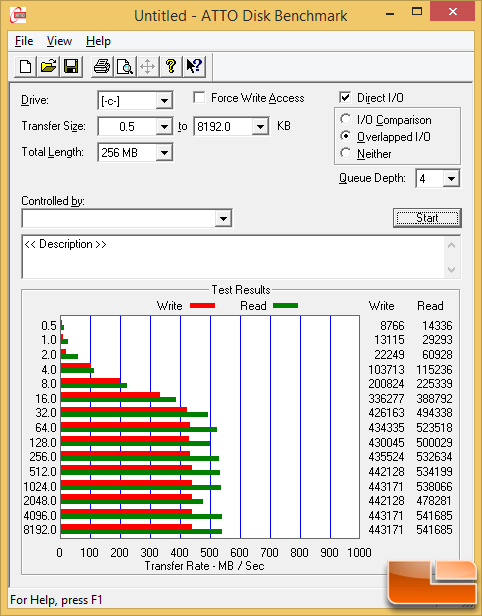 Taking a look at another storage benchmark called ATTO, we find that the SSD reaching speeds of up to 541MB/s read and 435 MB/s write.