AMD Athlon 5350 APU and AM1 Platform Review
By
Gigabyte GA-AM1M-S2H UEFI – aka the BIOS
We always update the BIOS on all the products we get to review to ensure we are running with the latest fixes and options. This Gigabyte AM1 board runs a Unified Extensible Firmware Interface (UEFI), which replaces the Basic Input/Output System (BIOS) firmware interface. When the board arrived we found that it was running UEFI version F1 and that is only version available when we did our testing.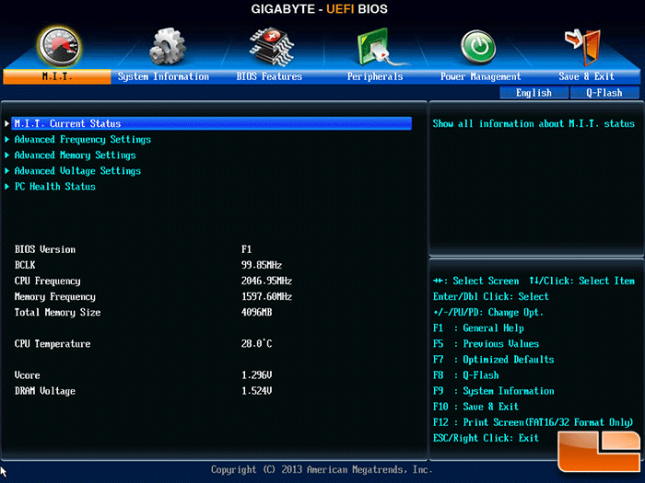 This is the main menu of the American Megatrends UEFI that is installed on the Gigabyte GA-AM1M-S2H motherboard.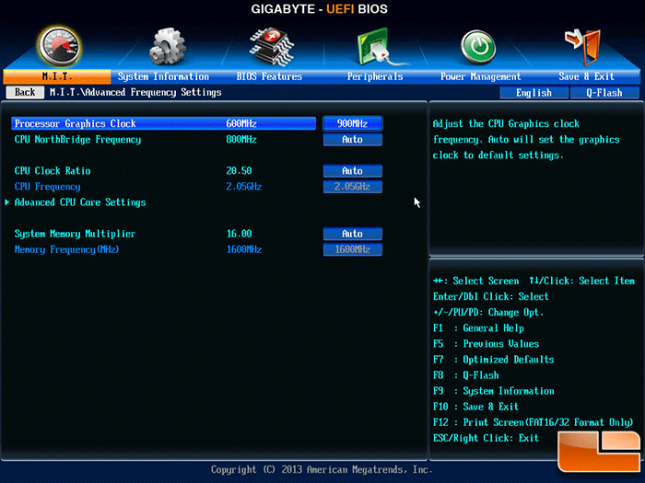 Under the Advanced Frequency Settings it shows what you are running at and then give you the ability to raise or lower those options manually. We didn't think we'd be able to overclock anything on the AMD Athlon 5350 APU, but were happy to find that the graphics core clock could be increased well beyond 600MHz. This means that you can overclock the AMD Radeon R3 GPU if you wanted to try to get additional performance.
The bad news is that while this feature is displayed in the Gigabyte GA-AM1M-S2H version F1 UEFI, it doesn't actually work. You can change the value to 800MHz or 1000MHz and the performance remains the same as the 600MHz default clock setting.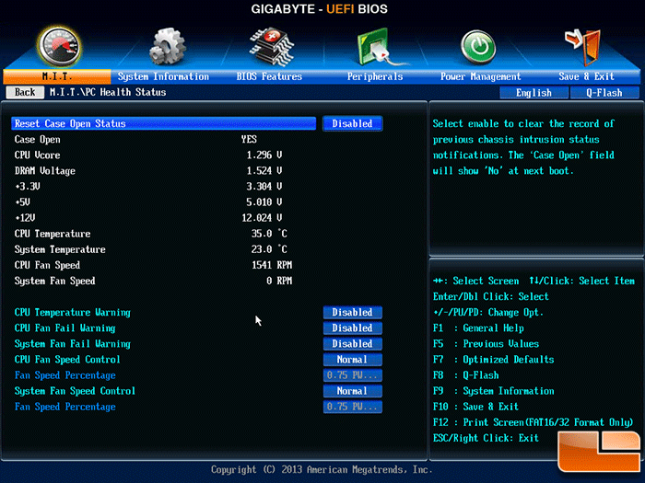 Under the PC Health Status menu you can observe CPU temperatures and fan speeds. Notice that both the CPU fan and System Fan have user adjustable speed controls!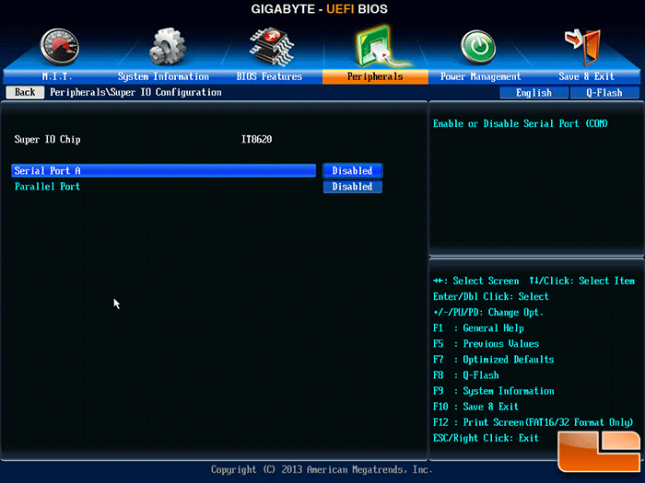 You have the ability to disable the Serial and Parallel ports controlled by the iTE IT8620E Super I/O controller.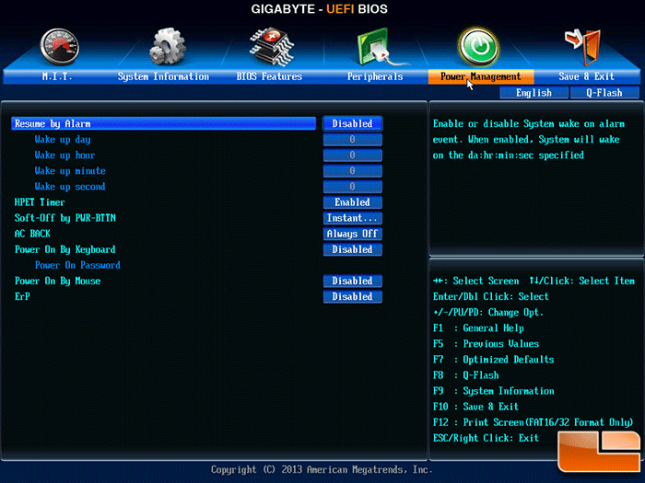 Here are the features that you can adjust under power management. Everything shown is at the default settings.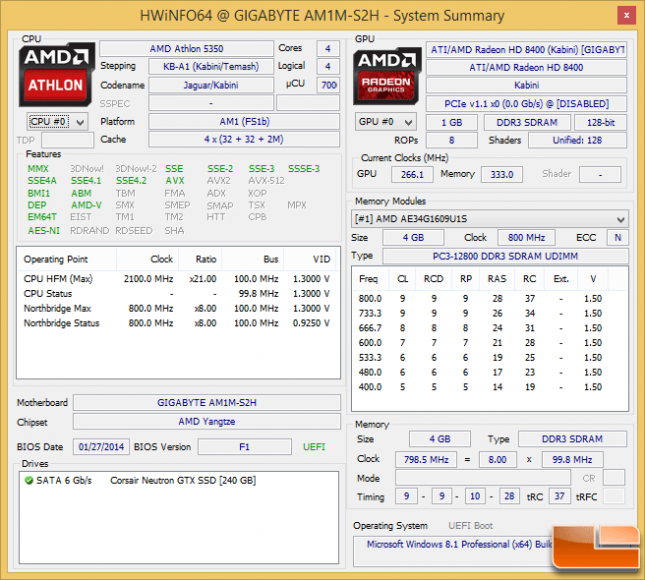 We had no problems installing Windows 8.1 Pro 64-bit with Update 1 and AMD 14.20 Beta 8 drivers on this AMD AM1 platform. We used a Corsair Neutron GTX 240GB SSD as the primary drive. Let's take a look at some common benchmarks on this system!