120mm Water Cooler Round Up Part 2 – Looking Inside
By
The Zalman LQ315 and Zalman Reserator 3 Max Compared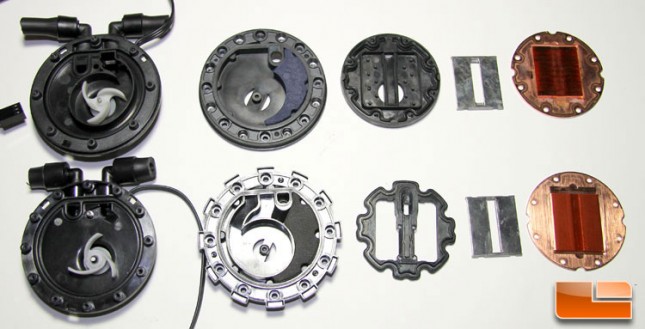 Laying the parts out for the LQ315 (bottom) and the Reserator 3 Max (top) the two are quite similar. Going left to right you have the top sections, then the mid-section, gasket, the cold plate.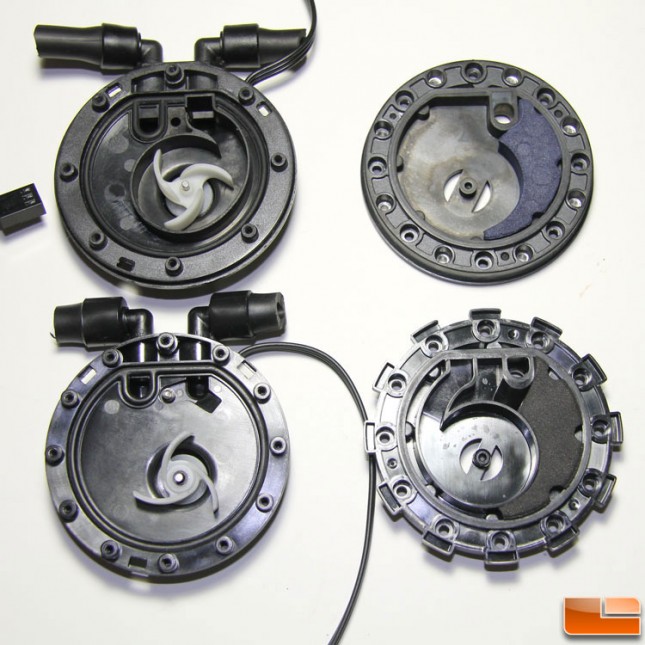 Looking closer at the top and mid-sections two are darn near identical in layout. Just the Reserator 3 Max (top) has the snail shape for the impeller on the top half rather than in the mid-section like the LQ315.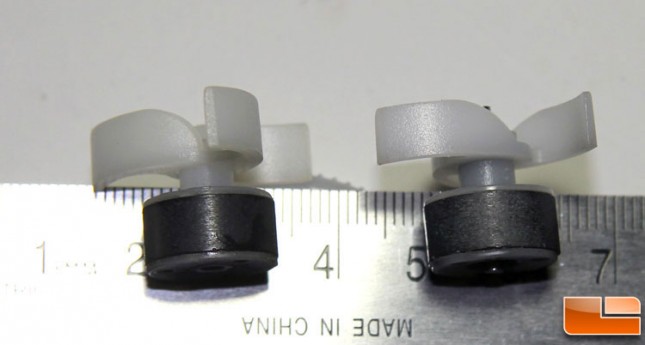 The impellers were also found to be interchangeable. If it wasn't for the staining on the Reserator 3 Maxs impeller I would have had a hard time keeping track which one went with which unit.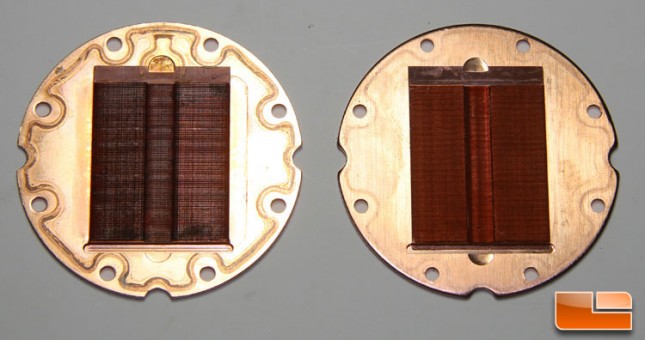 Same for the cold plates, if it wasn't for the staining from the Reserator 3 Maxs coolant it would have been real easy to mix them up as they were again interchangeable. It looks like the cold plate and sheet metal parts can be pulled off one unit and put on the other.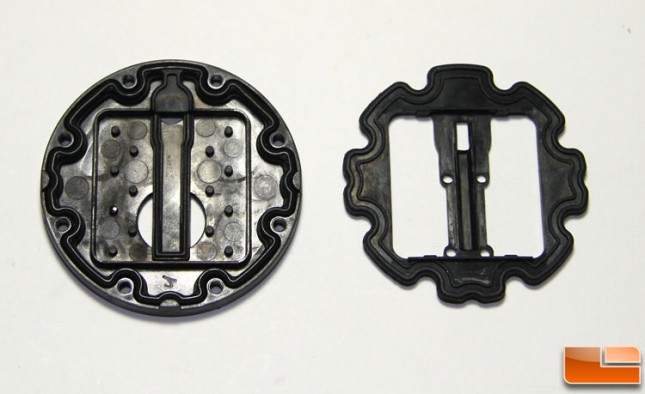 Where the two designs change paths the most is the cold plate gasket. On the Reserator 3 Max (left) the gasket is a solid plastic piece that connects the cold plate to the mid-section and adds to the overall height. For the LQ315 (right) the rubber gasket acts as the seal between the cold plate and the mid-section.