120mm Water Cooler Round Up Part 2 – Looking Inside
By
Scythe APSALUS II 120 Disassembly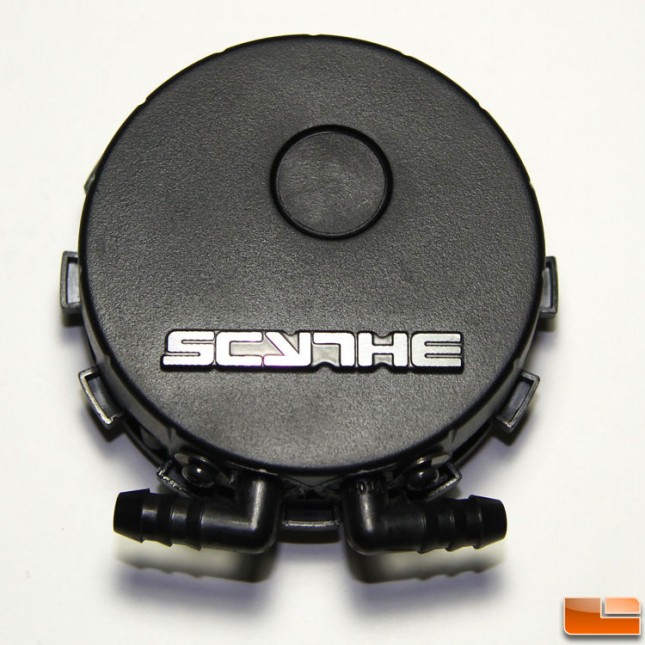 The Scythe unit is known to be a Asetek design.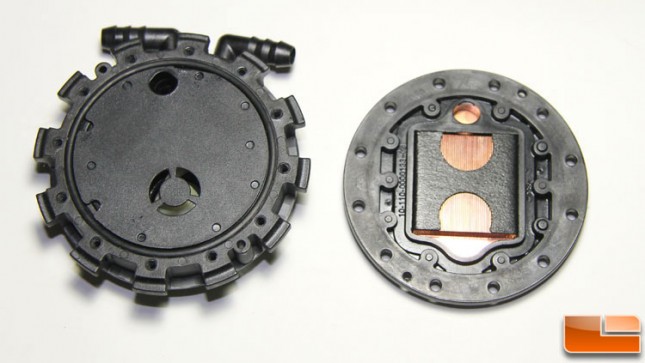 Removing 14 screws we can now split the unit in half. 12 screws hold the unit together, 2 smaller screws hold the top on.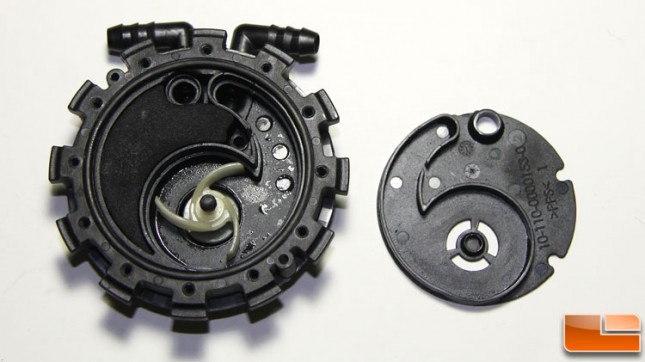 The pulling a baffle we can see the impeller. The impeller on the Scythe unit spins on a metal post rather than ceramic like on the Cooler Master Seidion 120M.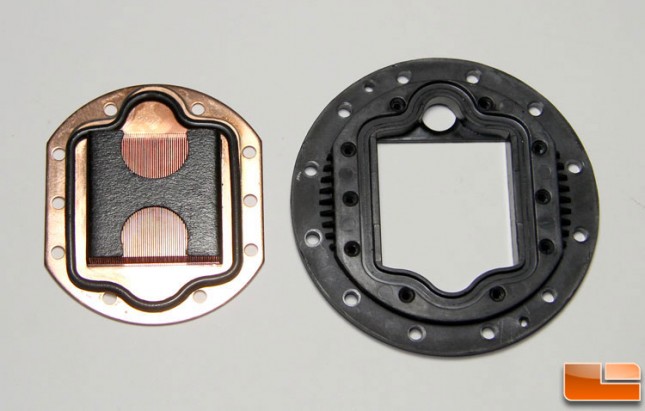 Another 10 screws hold the cold plate to the lower half of the housing.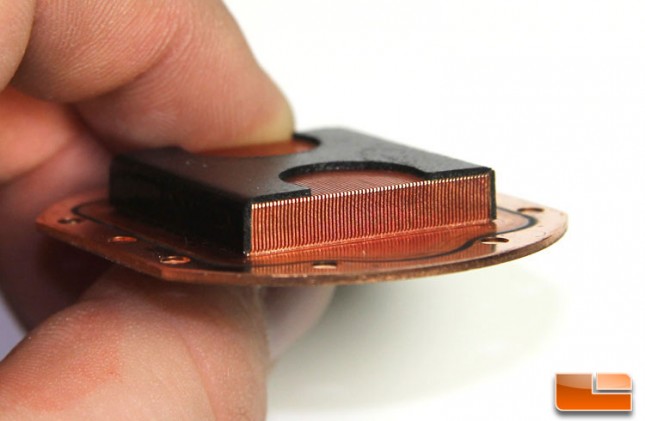 Looking closer at the cold plate we can see there is a foam foam baffle that keeps the coolant directed through the fins.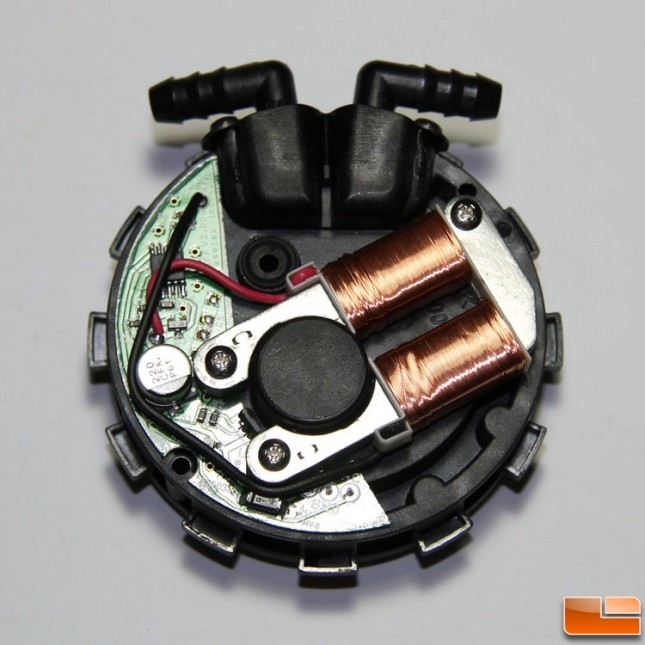 Here we have the cover removed from the pump top.