120mm Water Cooler Round Up Part 2 – Looking Inside
By
Cooler Master Sedion 120M Disassembly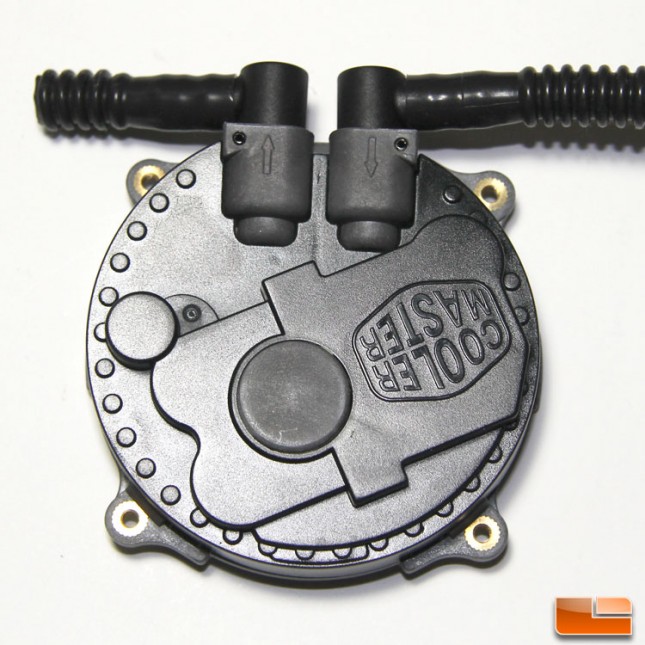 First we have the cooler master Cooler Master Seidion 120M.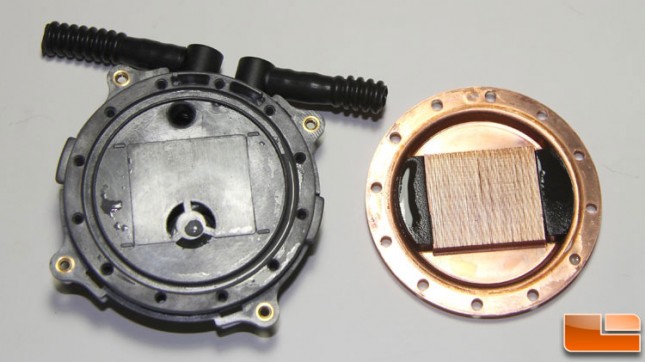 Removing 12 screws the cold plate to the pump housing the unit splits apart.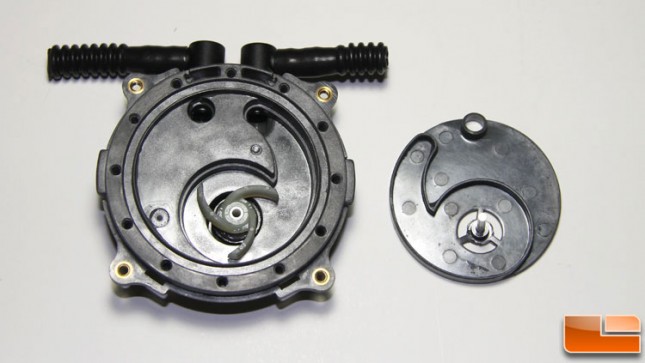 Then the baffle can be removed and you can see the water pump impeller.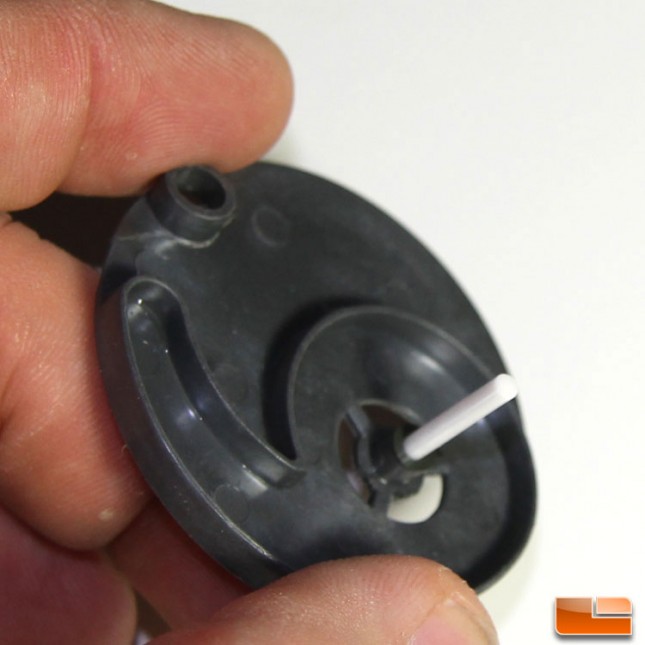 The impeller spins on a small white ceramic shaft.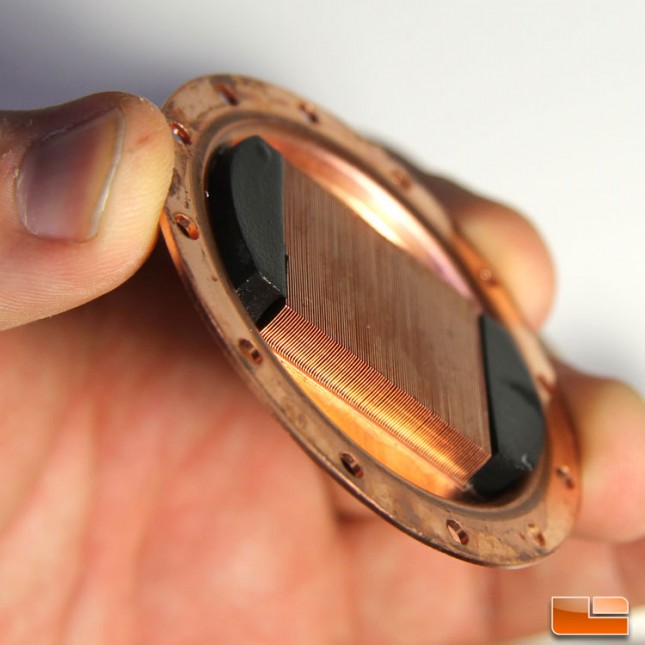 Looking closer at the cold plate we can see cooling fins and the diverters that keep the coolant running across the fins.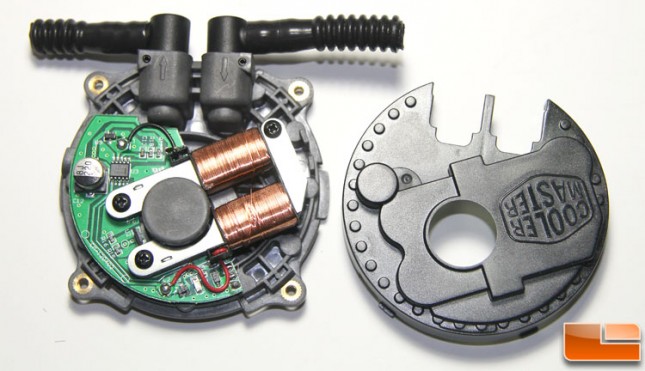 Flipping the pump housing over we can remove the top cap. It simply clips in place.