120mm Water Cooler Round Up Part 2 – Looking Inside
By
Zalman Reserator 3 MAX Disassembly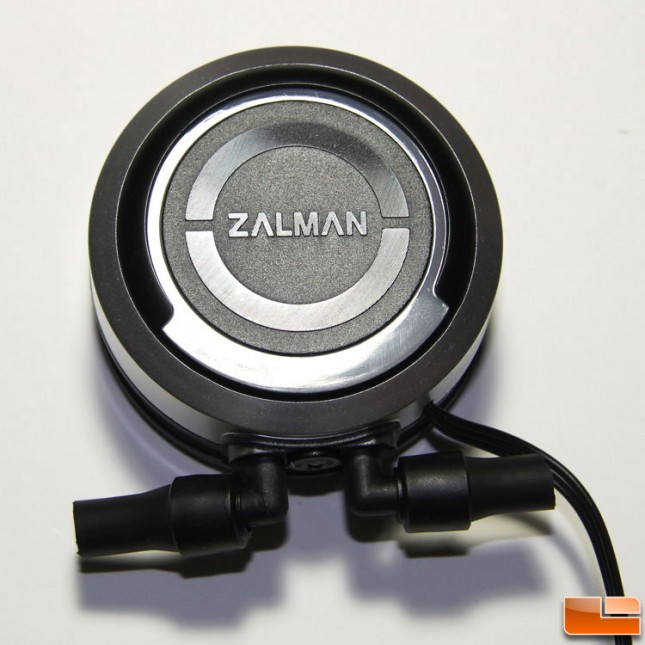 The Zalman Reserator 3 Max is the odd one of the bunch as it had a rather custom cylindrical radiator. It also had the least amount of coolant in its loop.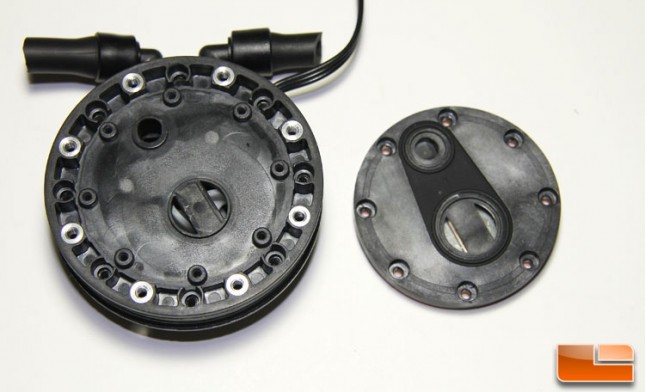 There are 3 sections to the Zalman Reserator 3 Max. 8 screws hold the cold plate and baffle to the mid-section, and then another 12 hold the mid-section to the top.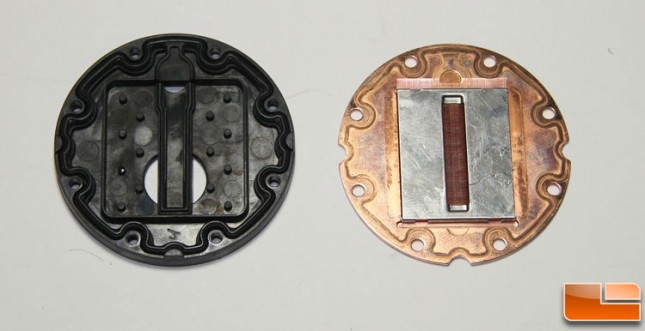 The lower section not only holds the cold plate it performs the same task as the gasket on the LQ315.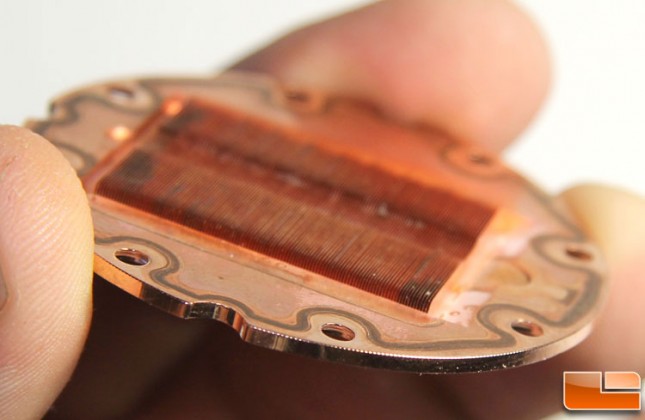 The thing that surprised me was the staining on the cooling fins. The cooler is brand new, less than 48 hours of use before I disassembled it. Seeing this staining this early in the coolers life, I wonder what a years worth of hard 24/7 use would look like.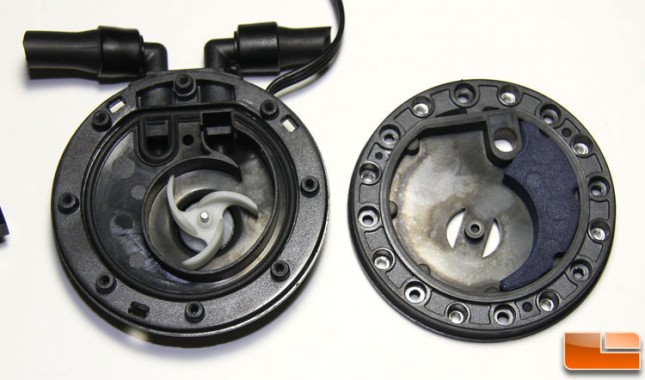 Separating the middle and upper sections we find the impeller.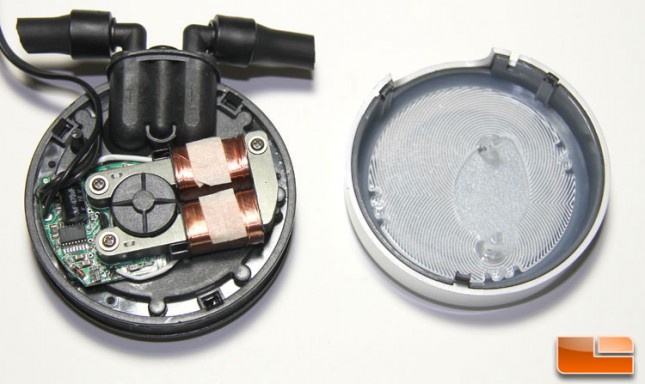 Pulling the top off we can see the plastic on the top that diffuses the light.