120mm Water Cooler Round Up Part 2 – Looking Inside
By
Scythe APSALUS II 120 and CM Seidon 120M Compared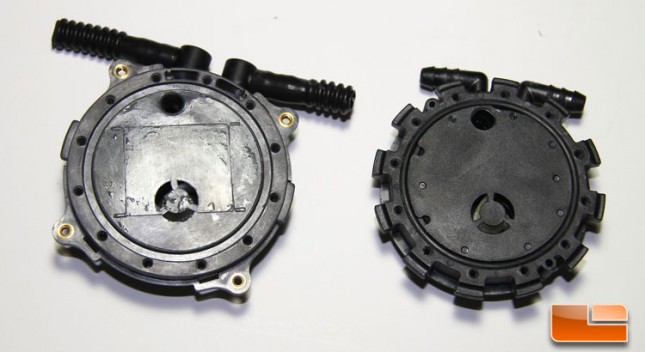 The Cooler Master (left) and Scythe (right) upper halves. The orientation of the impeller and discharge in relation to the fittings is quite similar.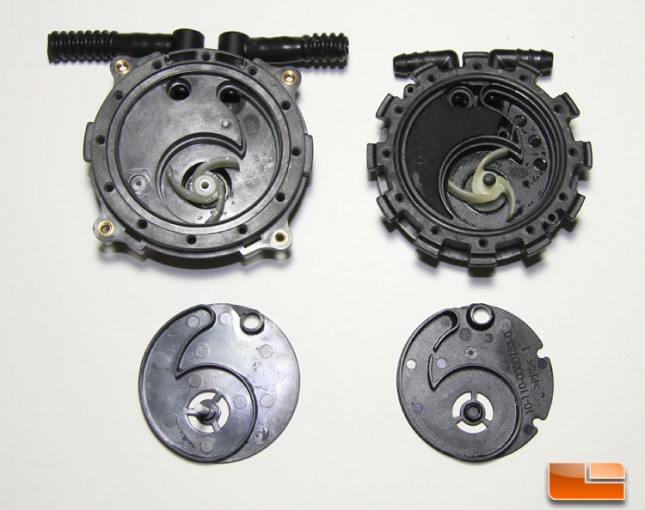 Even the baffles are similar, not 100% interchangeable, but darn close.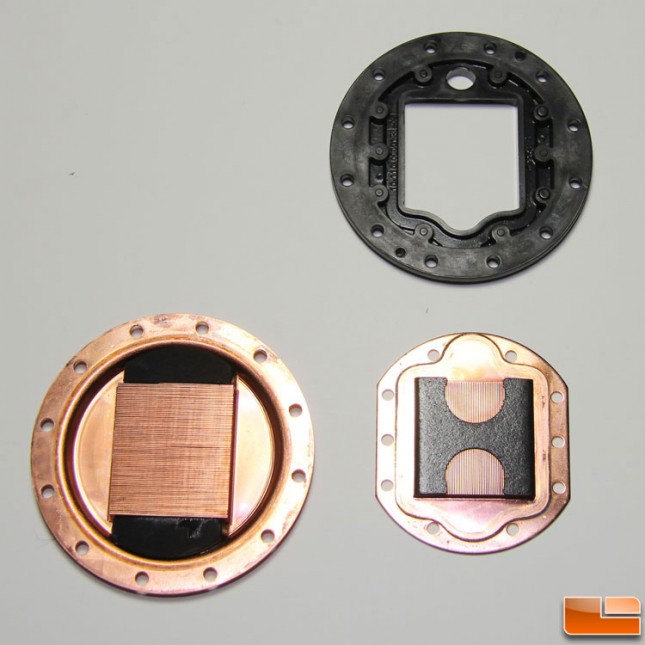 Cold plate is similar. The Cooler Master (left) is a large hunk of copper. With foam at two ends to control flow. The Scythe (right) is two parts, the cold plate and a plastic adapter that attaches to the upper half. The flow control foam attaches straight to the cooling fins.