NVIDIA GeForce GTX 780 Ti Video Card Roundup – Tested at 4K
Sun, Mar 23, 2014 - 12:22 PM
3DMark 2013
3Dmark Fire Strike Benchmark Results – For high performance gaming PCs

Use Fire Strike to test the performance of dedicated gaming PCs, or use the Fire Strike Extreme preset for high-end systems with multiple GPUs. Fire Strike uses a multi-threaded DirectX 11 engine to test DirectX 11 hardware.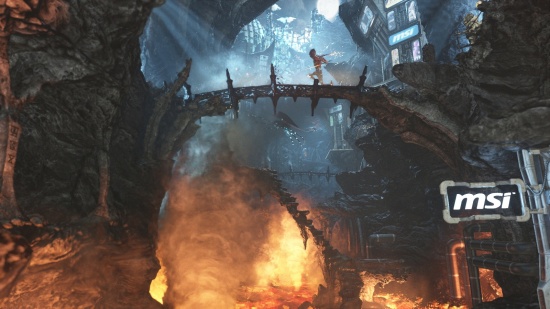 Fire Strike Benchmark Results:
Benchmark Results: The 3DMark Fire Strike benchmark had the NVIDIA GeForce GTX 780 scoring 9,181 3DMarks and then the GeForce GTX 780 Ti cards coming in at 10,600 to 11,300 3DMarks. The performance between the three GeForce GTX 780 Ti shows how important clock speed is on this Kepler GPU powered card.