AMD Radeon R9 290 4GB Video Card Review
Mon, Nov 04, 2013 - 11:00 PM
3DMark 2013
3Dmark Fire Strike Benchmark Results – For high performance gaming PCs

Use Fire Strike to test the performance of dedicated gaming PCs, or use the Fire Strike Extreme preset for high-end systems with multiple GPUs. Fire Strike uses a multi-threaded DirectX 11 engine to test DirectX 11 hardware.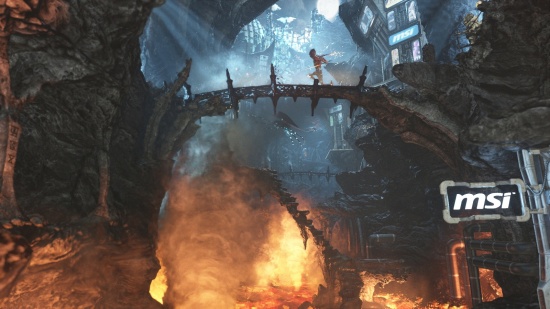 Fire Strike Benchmark Results:
Benchmark Results: The 3DMark Fire Strike benchmark has the AMD Radeon R9 290 scoring ~9100 3DMarks! The fact that a single card for $399 is nearing the 10,000 point barrier on 3DMark Fire Strike is pretty damn impressive!
Fire Strike Extreme:
Benchmark Results: The AMD Radeon R9 290 scored ~4600 points in 3DMark Fire Strike Extreme, which just barley beats the NVIDIA GeForce GTX 780 reference card.