Zaward Generation 3 Golf Fan 120mm & 140mm Review
By
Unboxing the ZG3-140C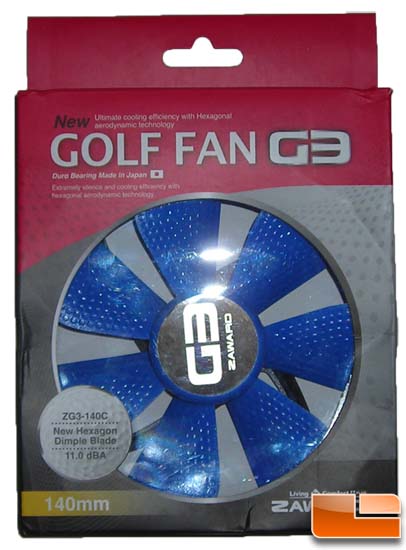 Starting off as usual, we have the ZG3-140C Box front with the only major difference being the fan shown and the fact that this model is unusually rated just a tad higher than the ZG3-120C at 11dB(A).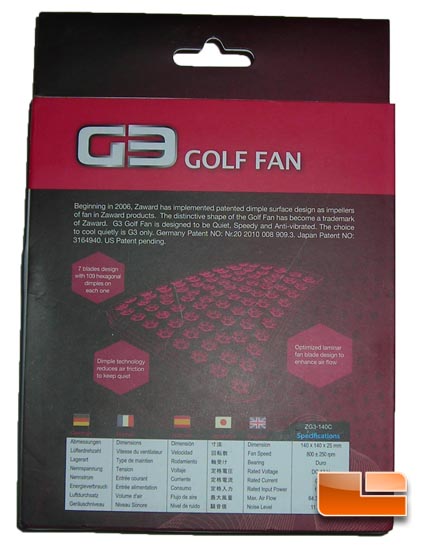 On the back of the box, it's the same story. We've got the fan specs and a few blurbs about design.
ZG3-140C Fan Specifications:
| | |
| --- | --- |
| Dimensions | 140 x 140 x 25mm |
| Fan Speed | 800250rpm |
| Bearing Type | Duro bearing |
| Max Airflow | 64.37 CFM |
| Noise Level | 11.0dB(A) |
| Operating Voltage | 12v |
| Life Expectancy | 60,000 Hrs |
| Net Weight | 145.4g |
| Color | frame: transparent black ; blade: blue |
| LED | None |
Nothing terribly special about these specs, though I do wish they would have given a temperature curve for the Life Expectancy (MTBF).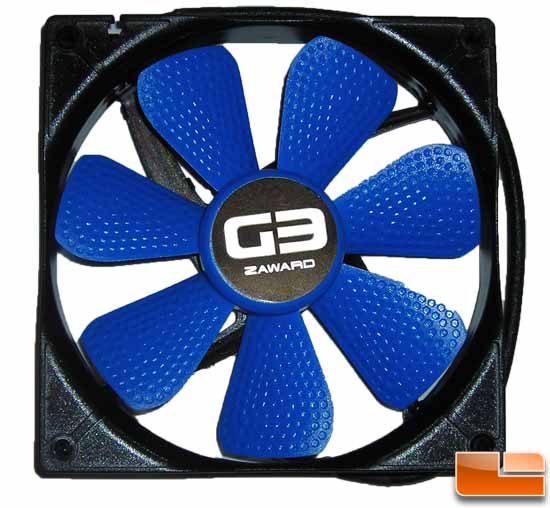 An interesting note here is that the fan design of the SG3-140C is actually the same as the ZG3-120C. Normally, when a company decides to put out different sized fans in a line up, each fan size has its own unique blade design. Each level may have a lot in common, but it's rare we see the exact size design sized up for the next fan.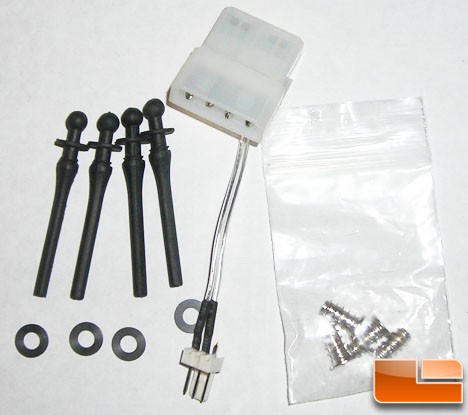 Again, the same accessory pack as the ZG3-120C. Let's hop strait into testing to see if these fans can really do what they say.