Zaward Generation 3 Golf Fan 120mm & 140mm Review
By
A Closer Look at the ZG3-120C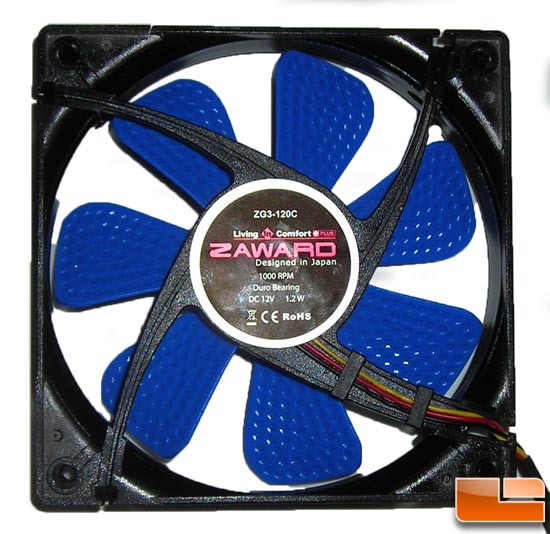 Flipping the fan over, we get to see the label of the fan as well as the slim support brackets to hold the impeller in place. Not much to say here, except that the golf dimples are on both sides of the blades, so it is completely encased in these.

When you move the fan to its side, you get an interesting caveat again, of its design. This time Zaward has taken a fairly standard open frame casing and actually cut away a small curve into the intake side of the fan so it can suck air in without creating more noise.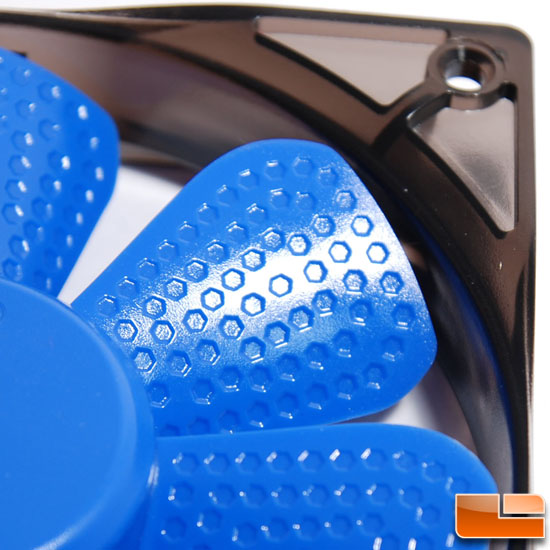 And here is the pice de rsistance of this product, its hexagonal golf fan blade. These hexagonal dimples are on each side of the blade and are supposed to increase the airflow of the fan, while decreasing the noise level. This is ultimately the goal of most fans on the market.