Zaward Generation 3 Golf Fan 120mm & 140mm Review
By
Unboxing the ZG3-120C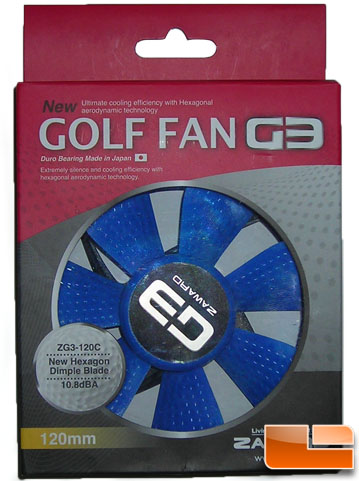 Starting off, we've got the ZG3-120C with a rather basic box. On the front here it tells us that this fan uses a new Hexagon Dimple Blade design and operates at a sound pressure level of 10.8dB(A). It also tells us that this fan uses the Duro Bearing made in Japan that's designed for a long life, silence, and with cooling efficiency in mind.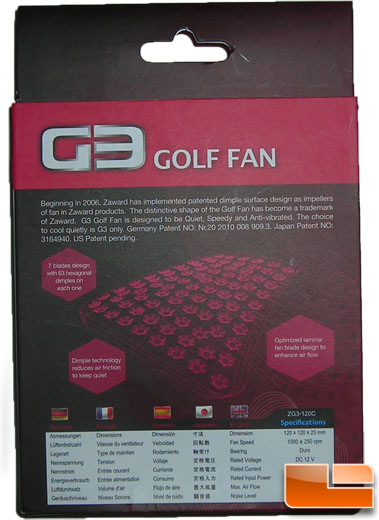 On the back of the Box we're given Zaward's Mission statement, as well as some bullet points about the fan's blade design being optimized for airflow, with hexagonal dimples to keep the noise low and a 7 blade design.
The fan specifications are also listed on the back here.
ZG3-120C Golf Fan Specifications:
| | |
| --- | --- |
| Dimensions | 120 x 120 x 25mm |
| Fan Speed | 1000250rpm |
| Bearing Type | Duro bearing |
| Max Airflow | 52.85 CFM |
| Noise Level | 10.8 dBA |
| Operating Voltage | 12V |
| Life Expectancy | 60,000 Hours |
| Net Weight | 124.5g |
| Color | frame: transparent black ; blade: blue |
| LED | None |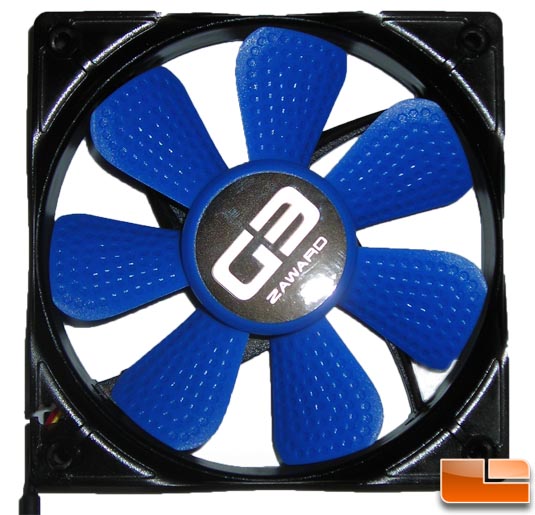 And here's the front of the ZG3-120C; not much to say about this fan besides that it's obviously a product designed for silence as the blades have a steep pitch to them with no curve, and obviously, the dimple design as well. I feel as though this may not be the ideal fan for a heatsink, but it could easily be a great contender for a case fan.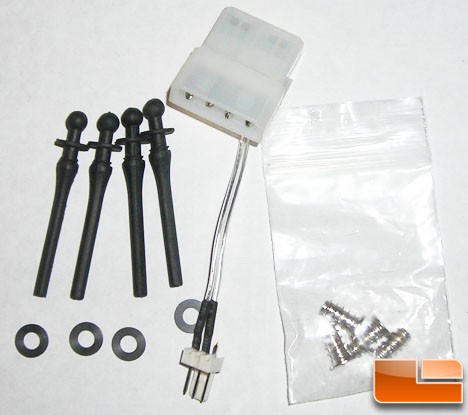 Here we have the included accessories as well. Pretty standard affair with a 3pin to Molex adapter, M5 Screws, and rubber fan mounts. An interesting caveat to these rubber fan mounts is that they come with a rubber washer to place onto the ball end of the mount to lock it into place on the heatsink or case. This is definitely a unique design and when tested it worked out well enough.