Zalman CNPS8900 Extreme CPU Cooler Review
By
Final Thoughts & Conclusions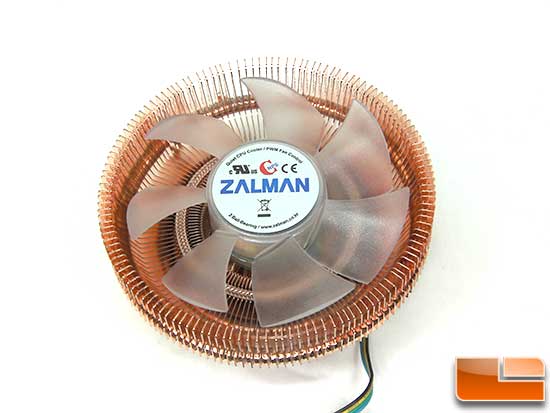 Zalman is a company that has been around for a long time and has come out with a wide range of cooling products. The CNPS8900 Extreme is their latest low-profile offering and also the latest offering in the Case Noise Prevention System (CNPS) series. The cooler is copper plated and comes with a clear unlit fan and will look good in any case.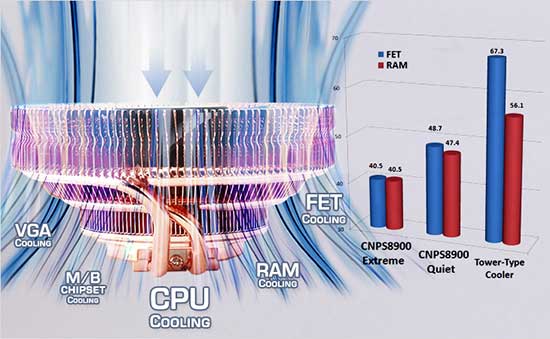 The flower-style of this cooler allows airflow to your heatsinks for your VRMs and MosFETs to help adequately cool these often-overlooked items.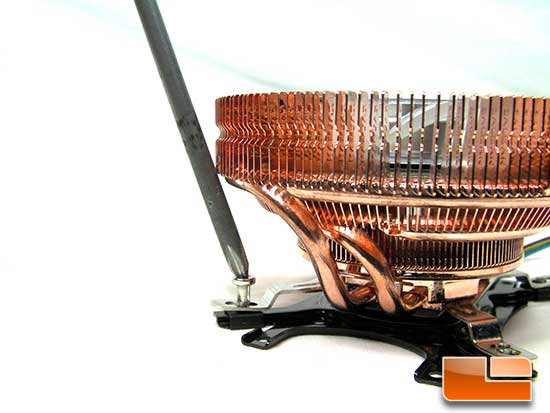 The biggest gripe with this cooler is its mounting method. Although the backplate assembles quickly and easily, actually mounting the cooler to the motherboard can be a real pain due to the large size of it. Mounting the CNPS8900 Extreme on the motherboard before you install the board into your case is HIGHLY recommended.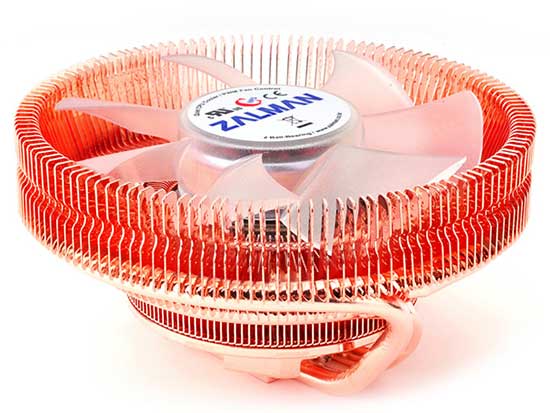 The Zalman CNPS8900 Extreme performed very well even with a 4.0 GHz overclock on our i5-2500K. It was only a few degrees shy of Corsairs H50 and well outperformed the stock cooling solution from Intel. This product is listed under Zalmans CNPS category for Case Noise Prevention System, however the fan at anything over idle speed is very loud. The CNPS8900 Extreme can be found online for $50.90 shipped, putting it in the upper midrange of coolers price-wise.
Legit Bottom Line: Zalmans CNPS 8900 Extreme does a very good job of cooling and looks good doing it. The price is attractive as well at only $50, but the searing noise from the fan makes it suitable for low-power HTPC systems or a server thats kept out of earshot.