Zalman CNPS8900 Extreme CPU Cooler Review
By
Zalman CNPS8900 Extreme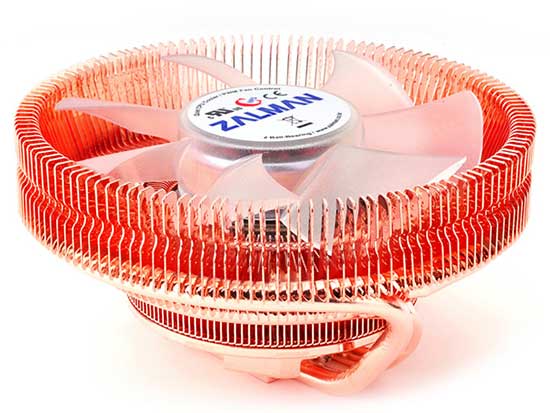 Zalman has been producing CPU coolers for as long as I can remember. Their typical style has been the all-copper flower style heatsinks in various configurations and options. The flower style coolers have their advantages with providing airflow to the VRMs and MosFETs on your motherboard. Traditional tower-style coolers lack the downward airflow to help cool these components.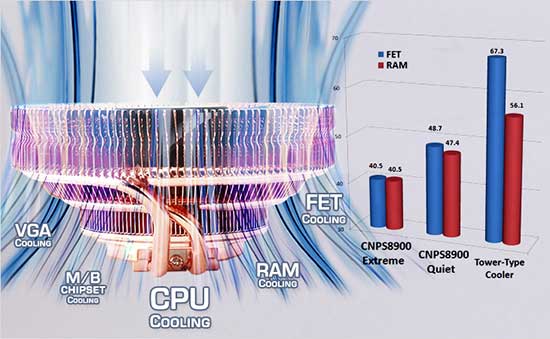 Their latest flower style offering is the CNPS (short for Computer Noise Prevention System) 8900 series. This comes in two variants the Quiet and the Extreme, which well be looking at here today.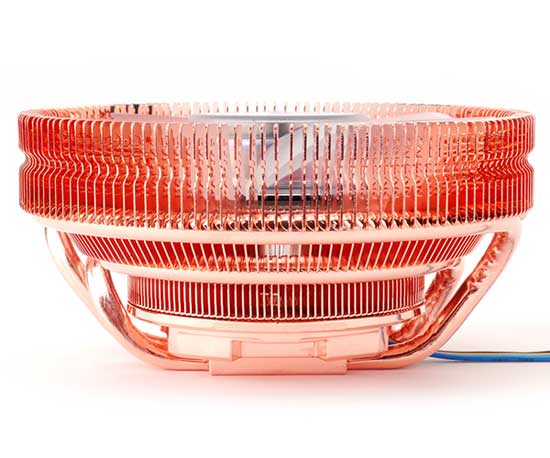 The Zalman CNPS 8900 Extreme is billed as a quiet low-profile CPU cooler that fits just about every single modern socket from both Intel and AMD, from Pentium 4s and Athlons to i7s and even the new Llano APUs. The Zalman CNPS8900 Extreme is also affordable at $50.90 shipped.
Zalman CNPS8900 Extreme Features:
Powerful Cooling Performance: Two heatpipes and aluminum fins are designed for maximum cooling while switching noise free, down-blowing 110mm fan minimizes noise and cools not only the CPU but also provides powerful peripheral cooling.
Direct Touch Heatpipe (DTH) Base: DTH technology transfers the CPUs heat directly to heatpipes, thereby minimizing heat resistance and maximizing cooling performance.
Slim Profile: The CPU coolers height is 60mm and designed to be installed in ATX cases as well as slim or LP (low profile) cases.
Ultra Quiet 110mm PWM Fan: Switching noise eliminated 110mm fan is incorporated for ultra-quiet operation.
Specifications of the Zalman CNPS 8900 Extreme:
Intel LGA1155/1156/1366/775
AMD FM1/AM3+/AM3/AM2+/AM2
Dimensions:120(L) x 120(W) x 60(H)mm
Weight:400g
Materials
Fins: Aluminum
Base: Copper
Dissipation Area: 1,960cm2
Heatpipes: 2
Fan: 110mm PWM Fan
Fan Bearing: 2-Ball Bearing
Fan RPM: 1,250 ~ 2,800 rpm 10%
Noise: 19.5 ~ 35 dBA 10%
-Rated Voltage: 12V