Zalman CNPS8900 Extreme CPU Cooler Review
By
Installing the Zalman CNPS8900 Extreme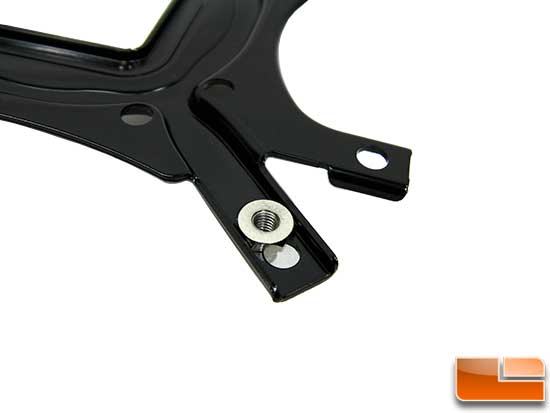 The first step is to prepare the backplate for the cooler. The threaded nuts simple set inside the proper holes for your socket on the backplate.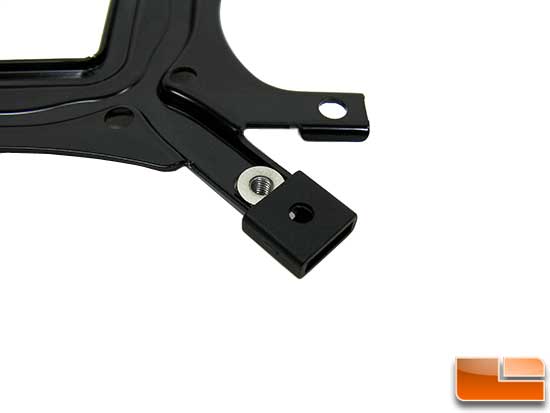 Next you slide on the plastic cover until it snaps over the threaded nut. This holds the threaded nut securely in place for cooler installation.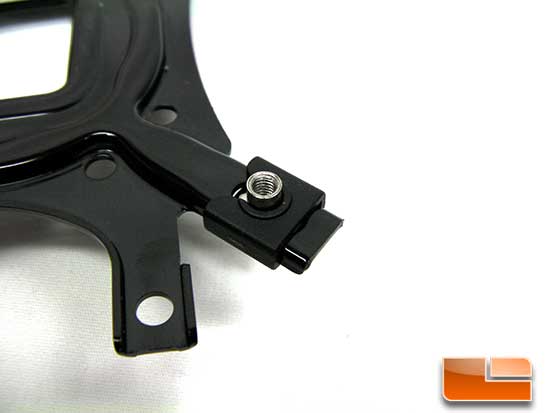 Once the plastic retainer is snapped into place youll have what you see above.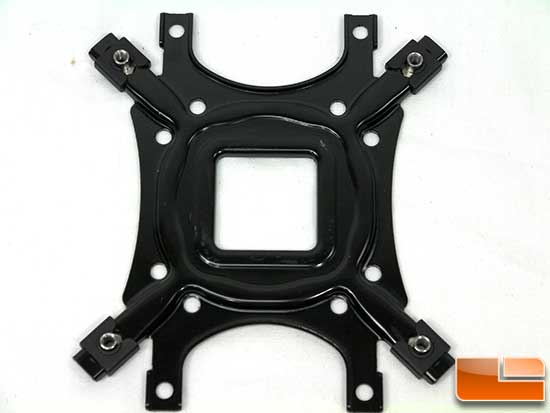 Once youve got all 4 threaded nuts and plastic clips installed youll have something that looks like this.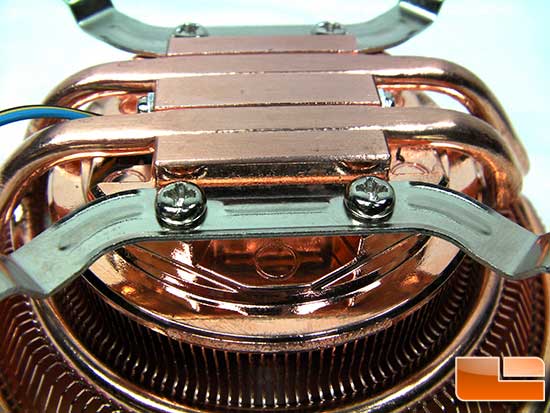 The final step is to mount the appropriate brackets to the cooler itself. This is accomplished with the 4 included screws.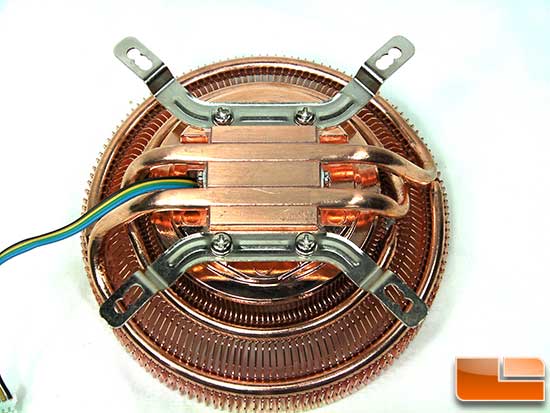 One thing to note here is that the mounting plates have a fair amount of play. If you just go and tighten all 4 screws you may find that the holes do not line up properly with the threaded inserts. I found that if you hold one bracket all the way towards the cooler and the other all the way away from it itll line up fairly well.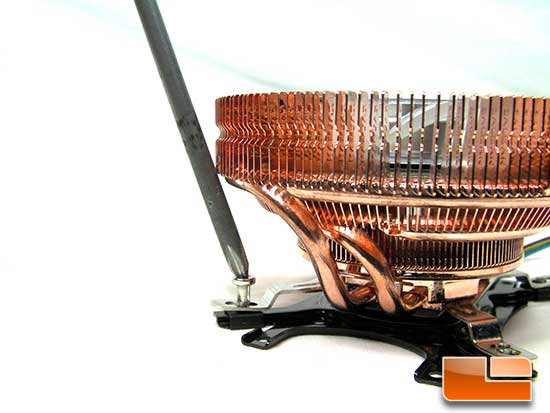 One major design issue with this cooler is accessing the 4 mounting screws. As you can see your screwdriver will need to be at quite the angle to contact the screw. It was somewhat difficult installing it into the massive NZXT Switch 810 so Id imagine that any smaller cases would be close to impossible with the motherboard installed.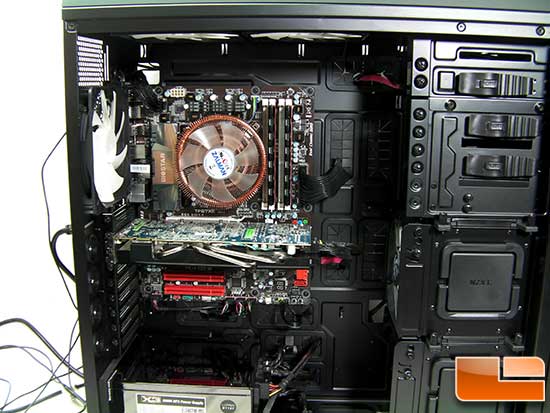 You can see here that the cooler is very low profile and doesnt come into contact with anything on this standard ATX motherboard.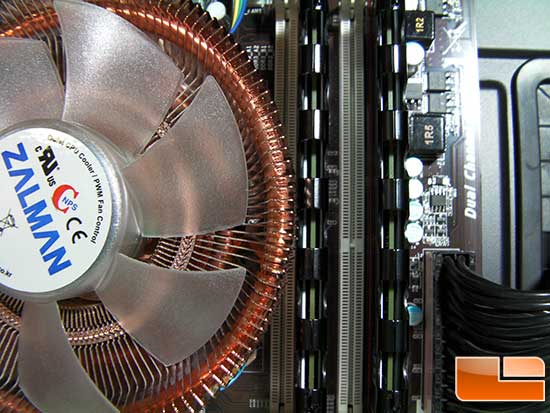 One thing to be aware of is that the edges of the cooler may prohibit use of a RAM slot. You can clearly see here that the cooler is covering the very first slot on this board. Luckily this board recommends installing 2 DIMMs into slots B and D rather than A and C. Running 4 sticks with this cooler however is out of the question without some low-profile sticks.