Zalman CNPS8900 Extreme CPU Cooler Review
By
Looking Closer at the Zalman CNPS8900 Extreme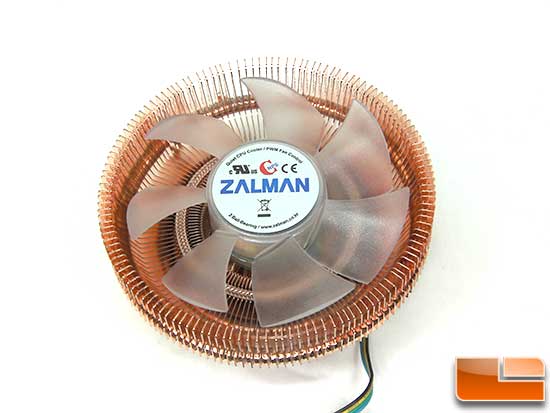 The cooler itself is the typical copper-plated flower-style setup that Zalman has made for a long time. One of the major differences here though is the addition of a pair of long 6mm heatpipes.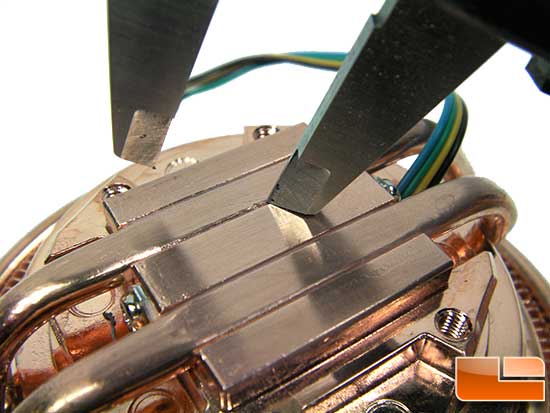 Flipping the cooler over youll notice the copper base and the pair of HDT (Heatpipe-Direct Touch) heatpipes running through the center. Youll also notice the short length of multi-colored wire for the fan. Its a shame that they left the 4-pin JST connector on and make you use an adaptor to get to the standard 4-pin fan header that every motherboard uses. Also it would have been a nice touch to have the cable(s) sleeved as well for aesthetic reasons. Youll also noticed that the base is machined and flat, although not mirror polished.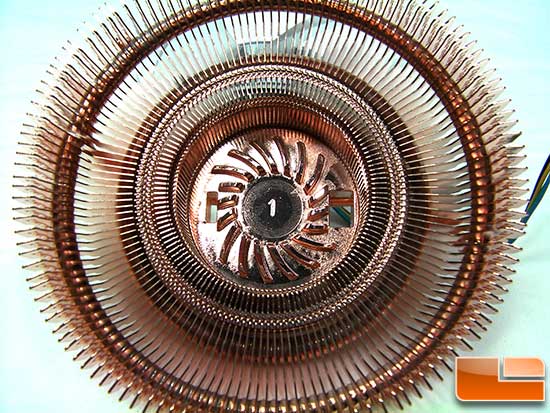 If you remove the two screws holding the fan to the cooler youll notice the unique spiral shape underneath the fan. This is to help Airflow move through the fins at the very base.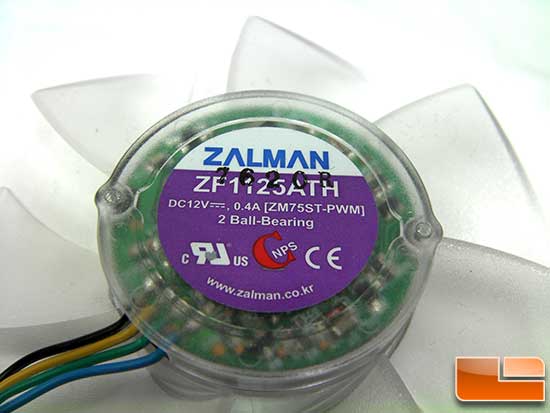 The fan itself is a clear plastic 110mm dual ball bearing PWM model. Its shows as being 12V and rated for 0.4A. This fan will run from 1,250 to 2,800 RPM 10% with a sound pressure rating of 19.5 to 35 dBA 10%.