Zalman CNPS8900 Extreme CPU Cooler Review
By
Unboxing the Zalman CNPS8900 Extreme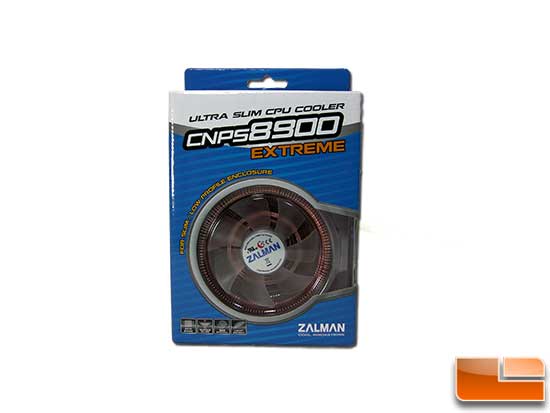 The cooler comes packaged in a nice full-color display box that shows the cooler nicely as well as the model and some basic info.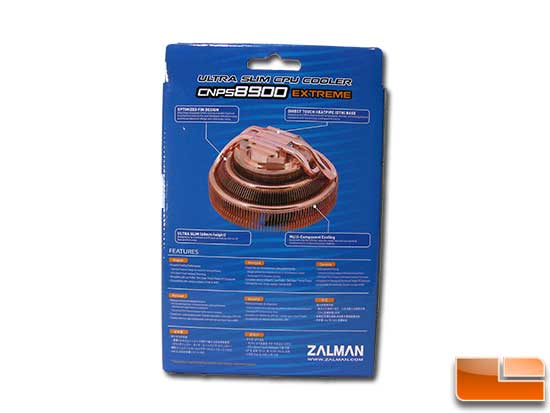 The rear of the box shows a picture of the cooler as well as several key features in several different languages.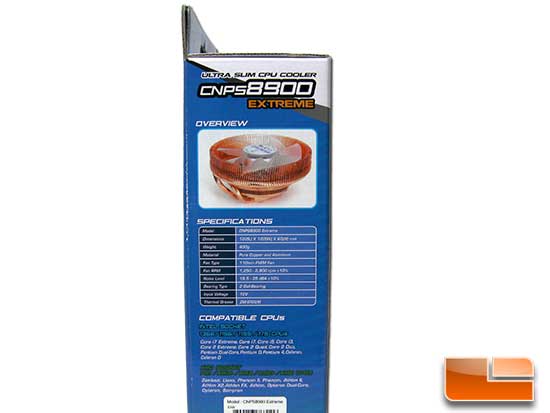 One side of the box shows another picture of the cooler and gives specifications and socket compatibility. Its nice having all that info readily available if youre standing in the store trying to decide on a cooler for your rig.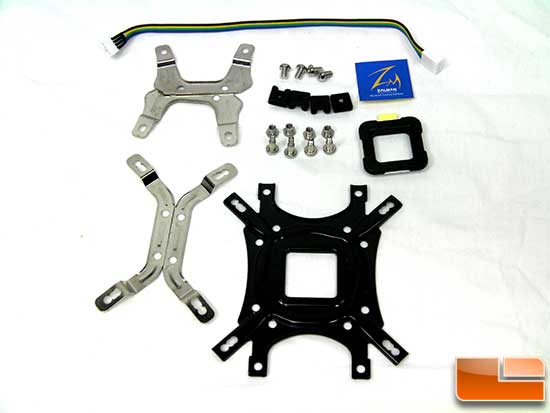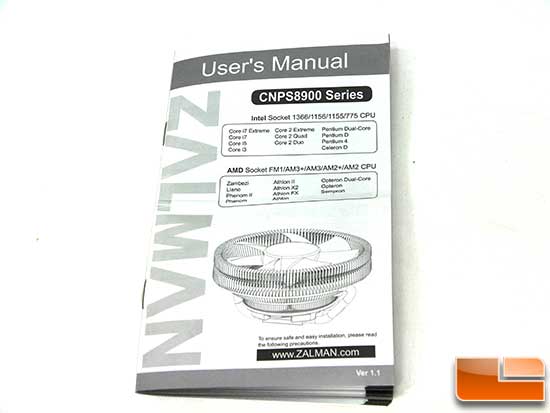 Once youve opened the box youll find a bag of hardware, retention brackets for both Intel and AMD sockets, an installation booklet, a Zalman case badge, a JST-to-Molex fan cable adapter and a single motherboard backplate that fits both Intel and AMD sockets.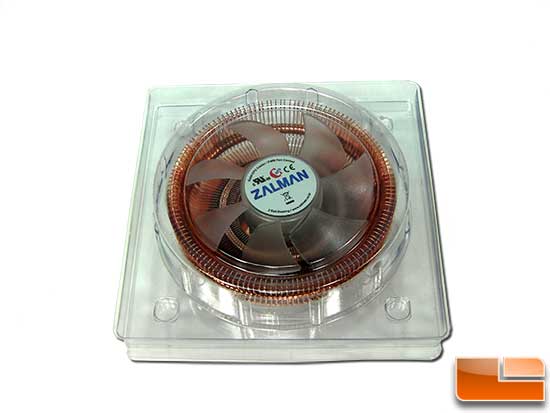 The cooler itself is under the accessories and encased in a nice sturdy clear plastic clamshell.