XPG Starker Mid-Tower PC Case Review
By
XPG Starker: Exterior Review
The overall exterior of the Starker looks very sleek with its modern and simple design. It is slightly taller than a normal ATX case at 465mm (18.3 inches), and the 400mm (15.75 inch) length is enough room for large graphics cards in a compact chassis. One thing the Starker may fall short on is air flow. This is because the front panel is mainly solid, but it does include some ventilation gaps on both sides. We will do some CPU temperature testing in a later section.
Looking at the Starker from the front, we can see it is mainly solid with ventilation on each corner. There is some extra ventilation towards the center where the RGB LED strips are located. The XPG logo is printed towards the bottom of the front panel, which is a pretty standard thing most case manufacturers do.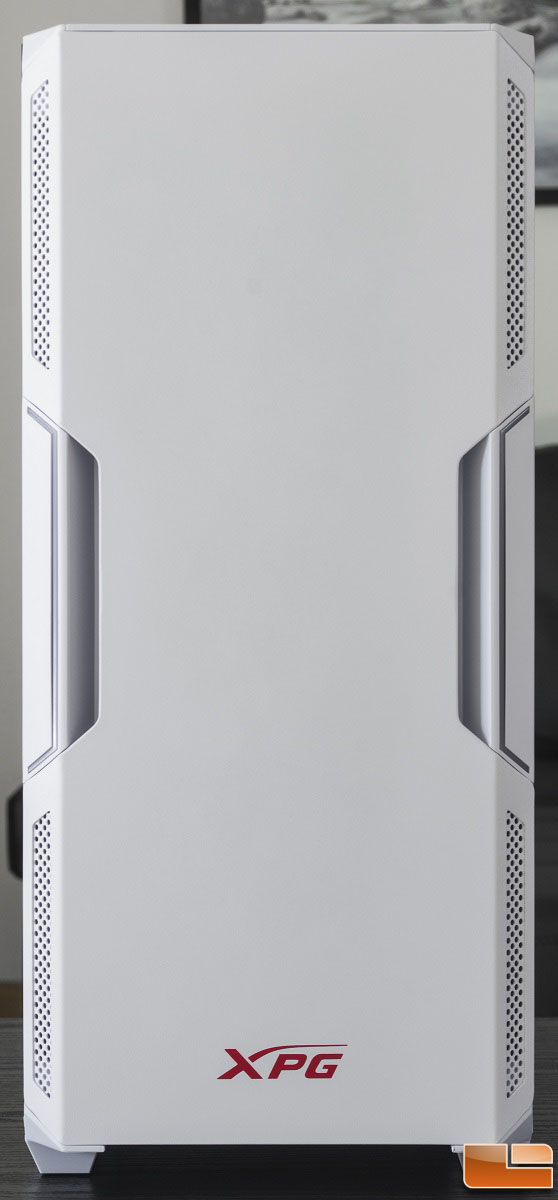 The non-tinted tempered glass side panel has a black border to hide the mounting hardware. It is removable via two thumbscrews towards the rear of the case. Removing the thumbscrews allow the side panel to slide towards the rear and off the case. Unfortunately, there are no latches to hold onto when removing the side panel from the case.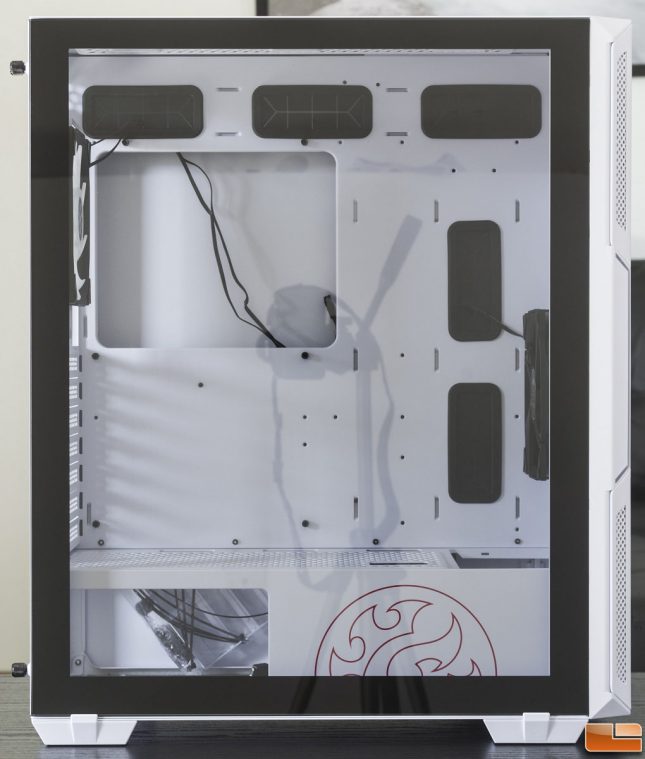 The top of the Starker includes the front I/O ports along with a large ventilation area with a flexible magnetic dust filter. The magnetic dust filter is simple to remove just by lifting it off the chassis with your finger nail.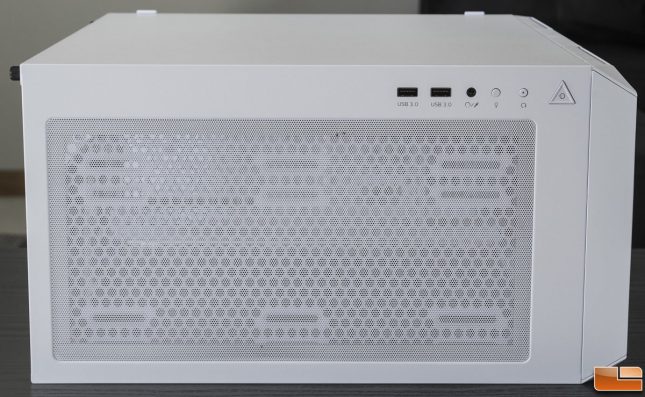 The front I/O ports are the similar to what was seen on the XPG Battlecruiser we reviewed several months ago. These ports include two standard USB 3.0 ports, a 3.5mm hybrid audio port for headphone/microphone, LED button, reset button, and a large power button that glows blue when the system is powered on. The Starker does not include a USB Type-C port and the USB 3.0 ports are setup in a way where a large USB device can physically overlap the second port. This renders the second USB 3.0 port useless.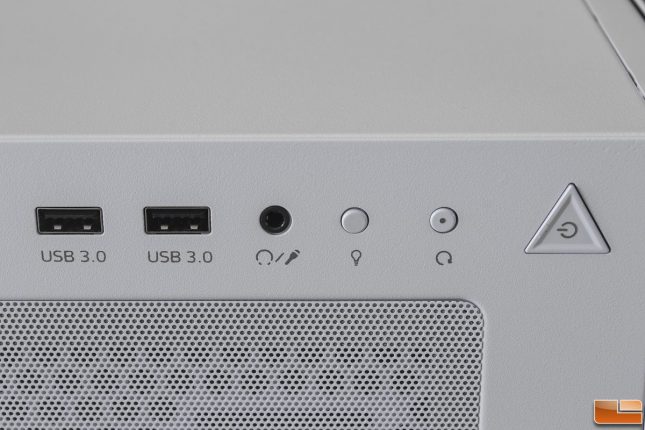 On the bottom of the case, there is also a large ventilation area covered by a removable dust filter. Although the dust filter is removable, it is not the easiest to remove. It is only removable with the case set on its side as shown in the illustration below. There are no fan mounts at the bottom, but there are mounts to adjust the internal HDD cage to accommodate larger power supply units and front radiators.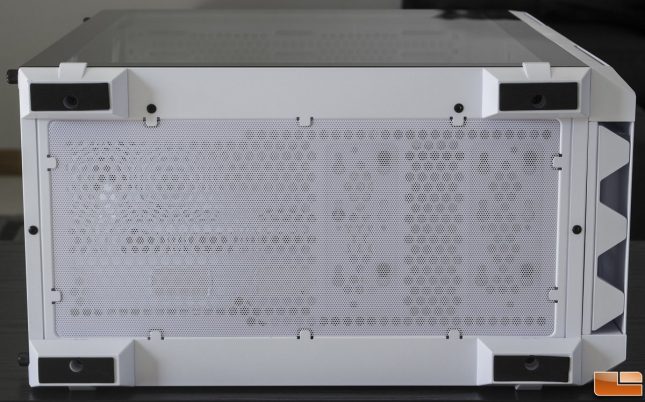 Let's take a look at the interior of the Starker in the next section.