XPG Starker Mid-Tower PC Case Review
By
Final Thoughts and Conclusion
Overall, the Starker is a simple yet sleek looking case in a compact ATX tower. As more people are tuning into smaller computer cases, a case like the Starker is definitely one to consider. It leaves a small footprint and has plenty of cooling options for both air and water cooling for the average PC gamer. It does come ready to cool out of the box with two 120mm fans. This can be an attraction for those looking into building their first gaming PC.
Cooling performance is not the best with the Starker, but removing the front panel will allow for better internal temperatures. The case does have plenty of ventilation throughout the rest of the chassis, which can positively impact internal temperatures. Hopefully in the future, XPG may consider an airflow variant of the Starker with a mesh front panel for people who want better cooling performance.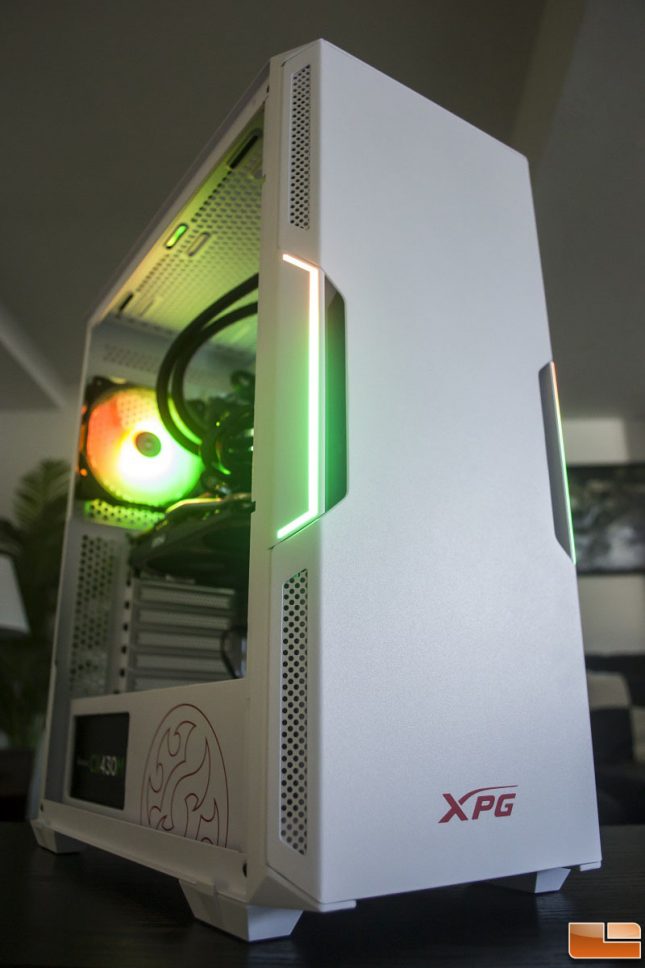 The XPG Starker makes an affordable computer case for people looking at building their first PC. It is an attractive case with two pre-installed fans, RGB compatibility, and its tempered glass side panel on top of a two-year warranty. It comes in black and white variations at the same price during the time of this review. At $79.99 shipped over on Amazonover on Amazon, the Starker is priced competitively against other compact computer cases. Because of its features and simplicity, we recommend this case for anyone looking at building a new gaming computer.