XFX Radeon R9 290 Double Dissipation Video Card Review
By
XFX Radeon R9 290 Double Dissipation Retail Box and Bundle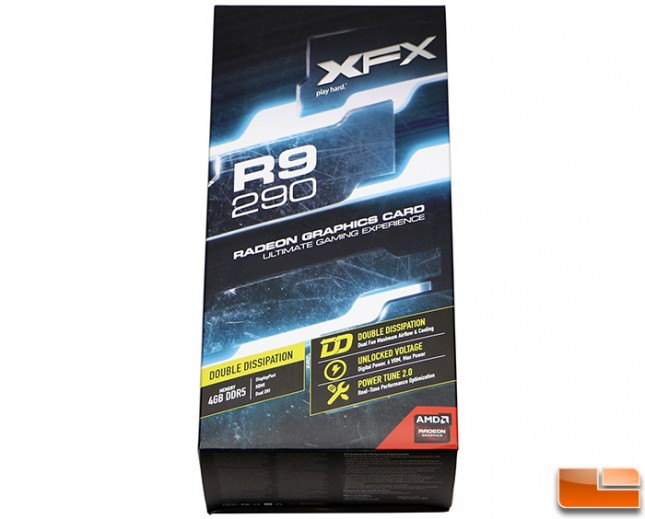 The retail packaging for the XFX Double Dissipation R9 290 4GB graphics card is pretty typical of what XFX has had in the past. The box is highlights that this card features the Double Dissipation cooler (Dual Fan Maximum Airflow & Cooling), Unlocked Voltage (Digital Power, 6 VRM, Max Power) and Power Tune 2.0 (Real-Time Performance Optimization). The side of the box mentions system requirements, with the most important being the required 750W PSU to properly use this AMD Radeon R9 290 card.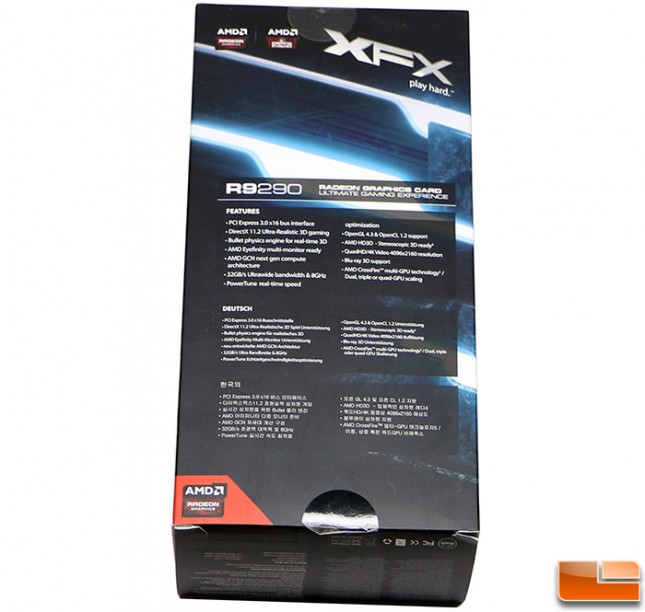 The back of the retail box lists the key AMD features of the Radeon R9 290 series in several languages. There is no picture of the card that is inside the box on the outside packaging, which is fairly uncommon.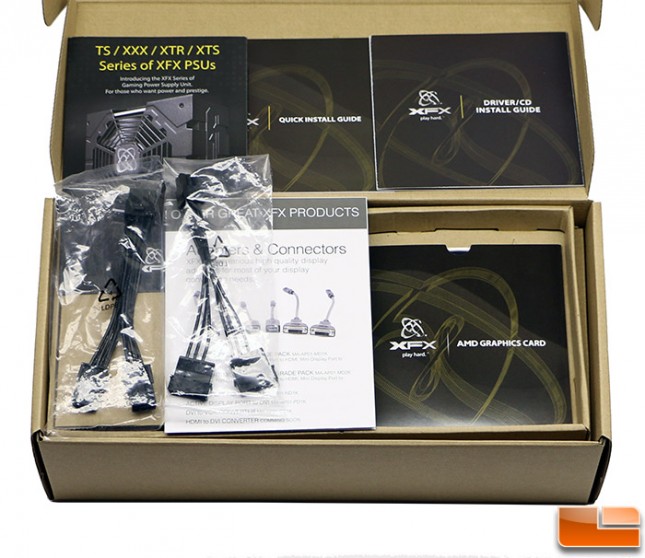 When it comes to the accessory bundle you get a dual 6-pin PCIe power to 8-pin PCie power adapter, dual Molex to 6-pin PCIe power adapter, quick setup guide, driver/utility disc and some information about XFX power supplies and display adapters. You basically have everything you need right here to get this card in your system and gaming in several minutes.