Western Digital WD TV Live HD Media Player
By
WD TV Live – Final Thoughts and Conclusions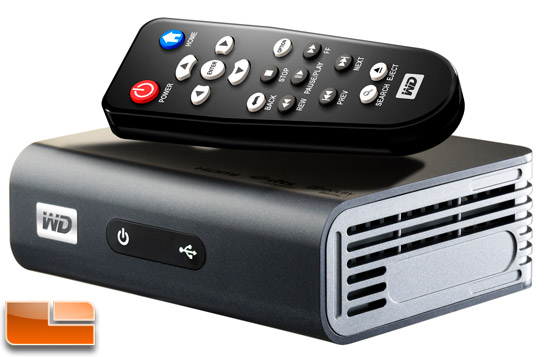 Almost everything I have in my video library played with the WD TV Live. Ripped and downloaded music and playlists (with album art), pictures from my digital camera stored on USB adaptors and my home network, High Def and Low Def movie rips. The media server even allowed you to toggle between audio tracks that were present in your media file. This thing is amazing!
Not every 1080p file played as smooth as the trailers we talked about above, but those were rare occurrences. For instance, when I pointed the WD TV Live to a Blu-ray rip of John Mayers Where the Light Is on my NAS, I got hiccups during playback. In this case, this was a Blu-ray disk that I ripped to an ISO (VC-1, 24.77Mbps, 1920x1080p, 5.1 DD TrueHD, 24bit/96kHz). The video and sound started off okay for the first 20-30 seconds, but then started stuttering so bad I had to turn it off. Not too many devices support Blu-ray ISO rips, so I had my fingers crossed.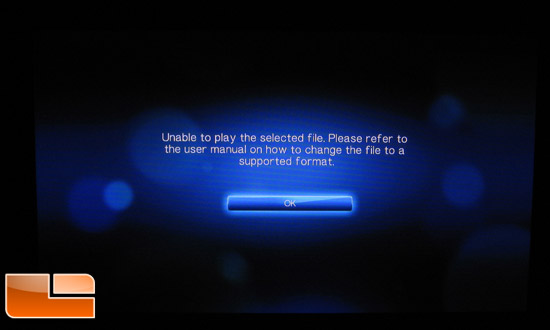 The stuttering problems that we observed werent only confined to Blu-ray ISOs, but some of my other 1080p MKV rips too. For the most part, we had about an 80% success rate in playing HD content smooth without any problems directly from the local USB drive as well as over the network. At this point, I would guess that our stuttering problems are a direct result of the limitations that the WD TV Live HD has with its built-in 10/100 Ethernet. It is curious that Western Digital didnt include Gigabit Ethernet support with this device. This was probably a cost-savings measurement to keep the MSRP of the device under $140. Actually, you can purchase the WD TV Live for $119.99 from BestBuy! The lowest price we could find the 'old' WD TV (non-HD version) for online was $99.00 shipped, so for an extra twenty dollar the WD TV Live is clearly the way to go!
We also tried to get DVD and Blu-ray menus to work through the WD TV Live but had no success. Even though we didn't have any luck with the menu function, the beauty of this device is that the firmware is upgradable and Western Digitals previous models have had numerous updates in the past year unlock all sorts of goodies.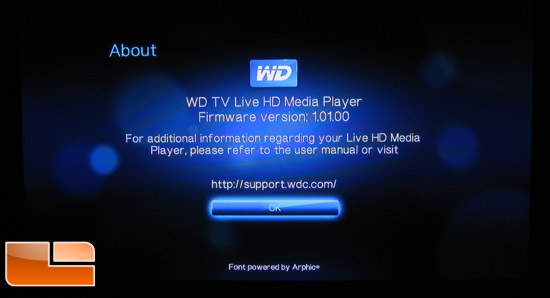 The lack of DVD/Blu-ray menus may turn some folks off, but I know plenty of people who just rip the main video and an audio track (or two) for archives. If they really want to experience all of the content on the disk, they sit down and play the disk.
Even with these small idiosyncrasies in playing 1080p content, the WD TV Live impressed us with the ease that it handled photos and lossless music. I have quite a collection of FLAC files sitting on my hard drive that, up until now, had to be re-encoded or burned to a cd to be played. I can play these files easily through the media server which is a welcomed improvement over what I have now.
We wished Western Digital allowed users of the WD TV Live to upload drivers to the device for better wireless support, but can certainly understand limiting the device to a certain chipset. We love the fact that Western Digital is actively upgrading the firmware on their other home theater products. This means that there will certainly be support for this device in the future. When you look at their other products in the WD TV family, you see that there has already been a number of upgrades to the product line via new firmware releases. Since the WD TV Live was introduced to market in late September, we anticipate a firmware update with the next month or so. There is already a growing list of demands from the A/V home theater community for these upgrades wanting better network and share support, chapter/menu views, Hulu support, EVO file support, fanart support, etc.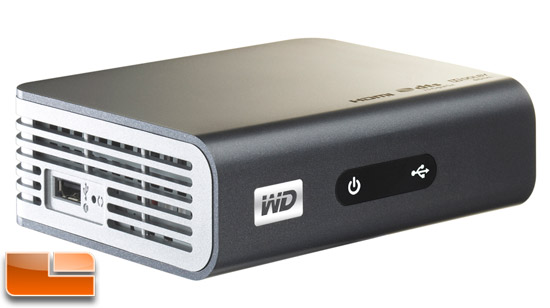 We really do like this device. Because of the networking glitches and inconsistent streaming, it isn't going to replace my Sony PS3 and software media server just yet. For the cost, I havent seen anything on the market that comes close to the functionality of this little device. Sure, there is room to grow, but with a connection to the internet (when it works), support engineers offering up fairly constant firmware upgrades, and a strong WDTV user community, this device looks to be built for the future. Now let's get cracking smoothing out some of the bugs!
***UPDATE (11/04/09): After the problems we had with the pre-production sample, Western Digital was kind enough to send us a replacement unit for testing. Our new WD TV Live had none of the glitches that we talked about above. The networking and connectivity to our NAS and shared network files worked flawlessly. 1080p MKV Blu-ray rips worked flawlessly over the network as well as M2TS streams. The only hiccup was our dreaded Blu-ray ISOs.
Legit Bottom Line:
For $120, the Western Digital WD TV Live Media Server is very hard to beat. The powerfull Sigma engine allows smooth playback of HD video and Lossless music content directly from a local drive.