Western Digital WD TV Live HD Media Player
By
Playing Media with the WD TV Live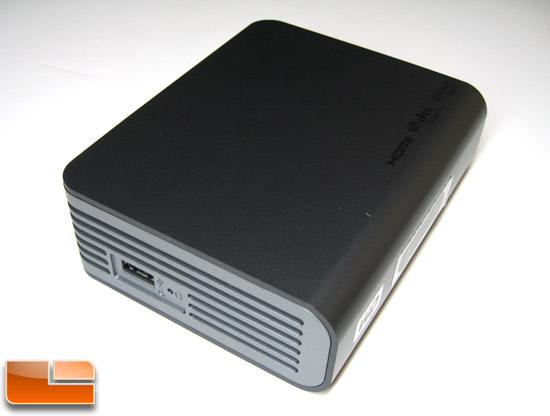 After all the set up and the tweaking was done with the network, we went about throwing every piece of media we had at the Western Digital WD TV Live. The very first thing we wanted to see was how the media server handled HD files.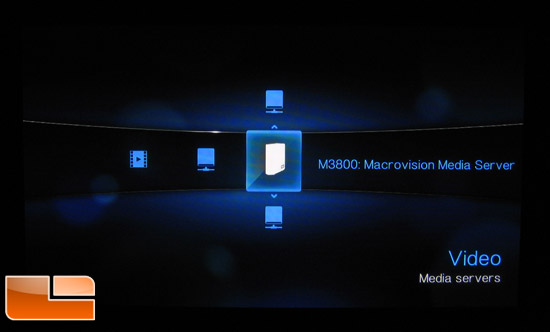 We were able to locate our Thecus M3800 Media Server with ease. After surfing around to figure out which file we want to use, we decide to check out some high-definition trailers.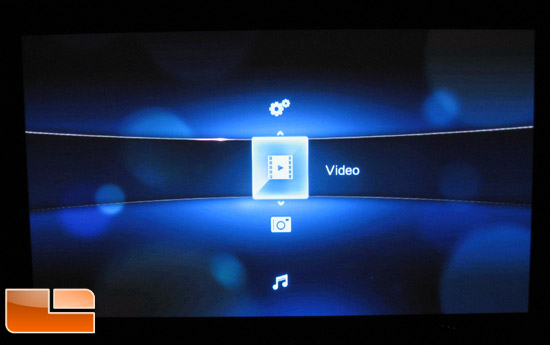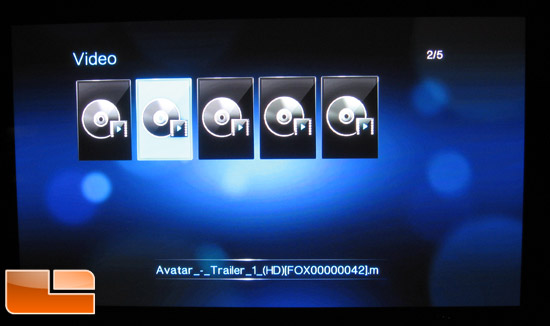 The user interface shows little thumbnails of the picture or video that you can play. We found that the album and movie covers didn't always work though. This was tied into how you named the thumbnails in your source directory file. A little quircky, but for the most part, the thumbnail feature worked.
The WD TV Live played 1080p files like the trailers for Avatar and Jennifers Body with no problem. This totally shocked us because we put these files on a USB thumb drive and the WD TV Live handled it like a champ.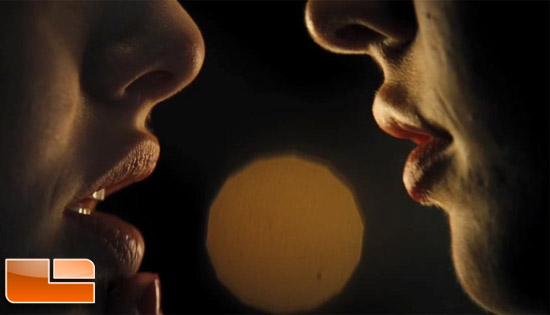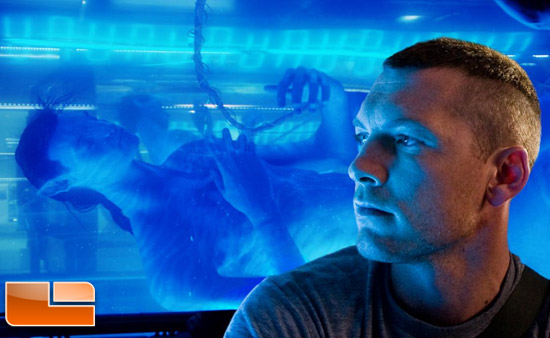 We tested out the YouTube integration and was pleasently surprised by the experience.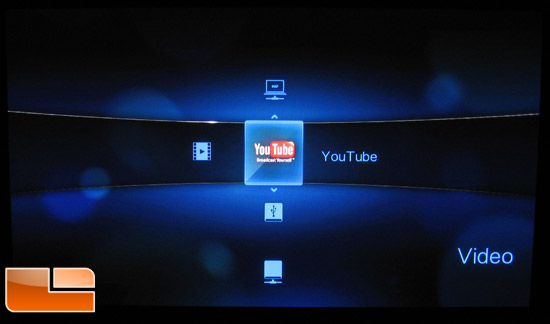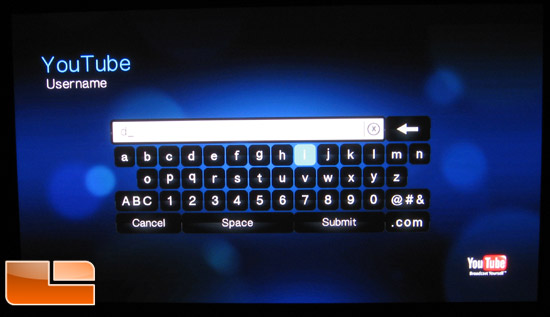 After entering the YouTube account information, all of the videos that you have uploaded to your account as well as your favorite YouTube videos from accross the internet are now at your fingertips. As you can see in the screen shot below, you have access to "My Videos", "My Favorites", and "My Playlists". You can also do some limited surfing around to find the latest cat-playing-piano video for your enjoyment.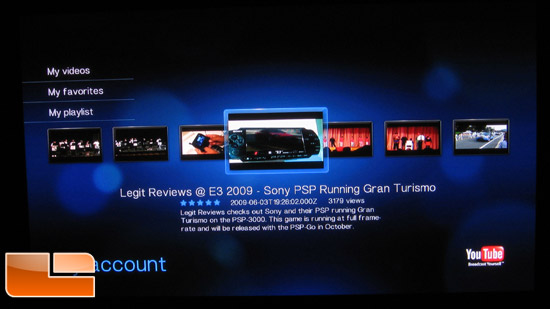 For us, there was no lag and even if it wasn't HD, the internet videos looked pretty good. This was a nice inclusion to a media player that is packed full already. Rumor has it that Western Digital is looking at Netflix integration to make this player even more video savvy.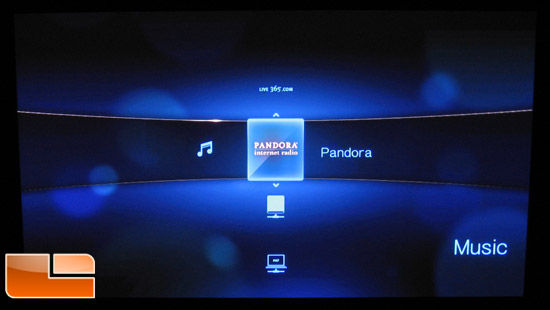 The Pandora and Live365 services worked well for us also. We didn't spend that much time with these two popular internet radio services, but the sound from both came in nice and clear and whether you own a business and want ambient sound for the office, or you are trying to pump up a crowd in your living room, having unlimited music at your fingertips is a good thing.