Western Digital WD TV Live HD Media Player
By
Installing and Setting Up the WD TV Live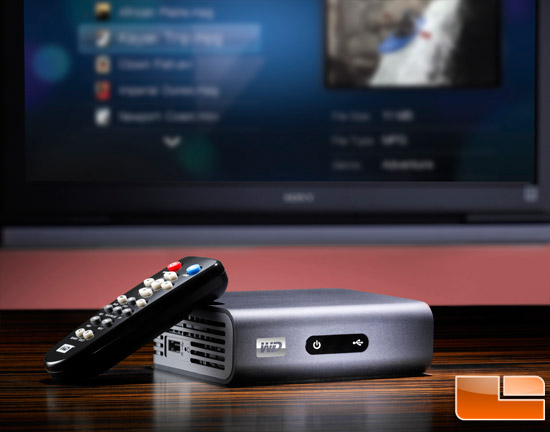 After installing the batteries into the remote, we connected the WD TV Live player to our HDTV via an HDMI cable and connected the AC Power. I put a few movies, pictures, and music on a Lexar 16GB memory stick to test the unit. Set up only took a few minutes out of the box and you really didnt even need the quick installation instructions that Western Digital included. What was nice about the unit is that it detected that I wanted to use HDMI for my video source and automatically switched the output to HDMI. Many times when hooking up new equipment, you are forced to connect analog cables for initial configuration and then replace it with the digital equivalent. Kudos to the Western Digital engineers for saving us a couple of minutes in the set up procedures.
The media player software is very simple, but complete. After a quick WD splash screen, we see the Home Screen where there are four options: Video, Music Photo, and Settings.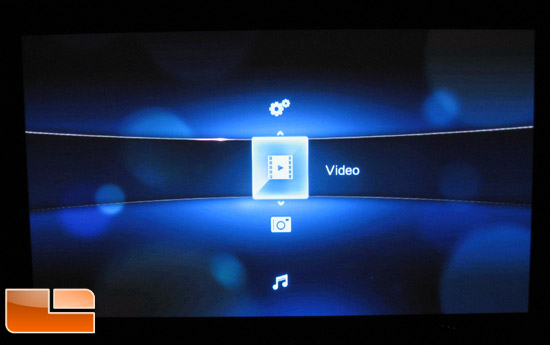 We checked out the Settings menu to make sure everything was being displayed in the highest resolution possible.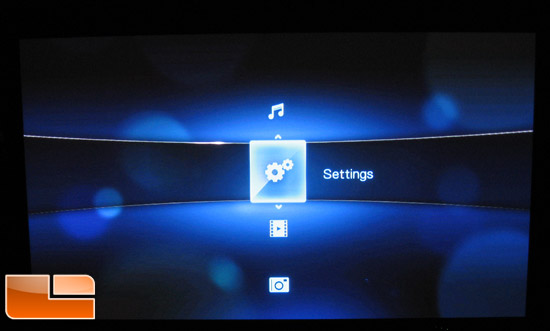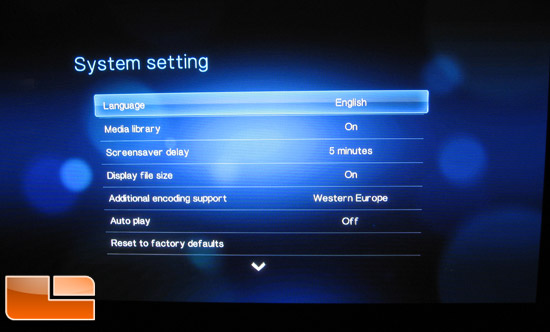 The WD TV Live media player can be connected to the Internet using a wired or wireless network connection and we wanted to access the media content on our PC and NAS. After we plugged a network cable to our router, we went to the Network Setup Sub-Menu in the Settings directory.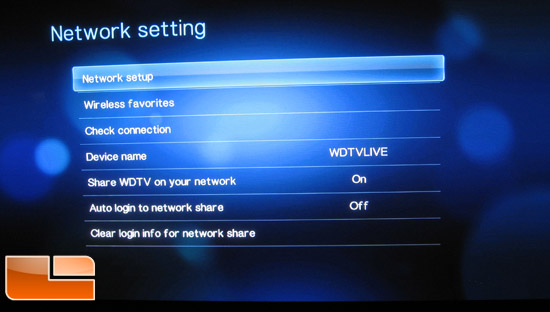 At this point, we could manually enter in all the network settings for the device our have the WD TV Live do it automatically. After selecting "Automatic", in moments, we were ready to roll!.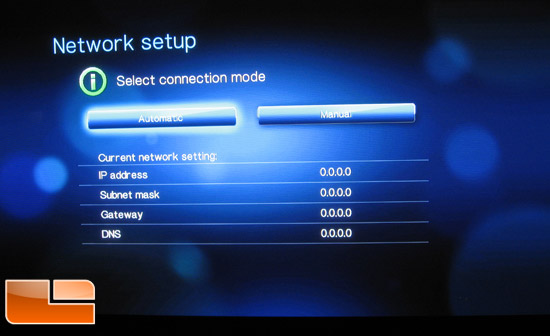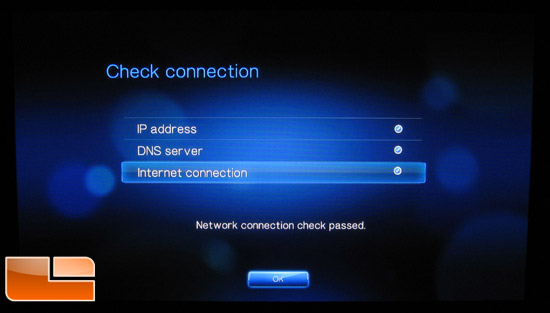 Now it was our preference to connect to the network via wireless dongle. In fact, our recently purchased Netgear WNDA3100 Wireless-N Dual Band USB adaptor but the WD TV Live failed to recognize it. No matter what we tried, we still got the message, "Unable to obtain an IP address. The media player has limited or no network connectivity."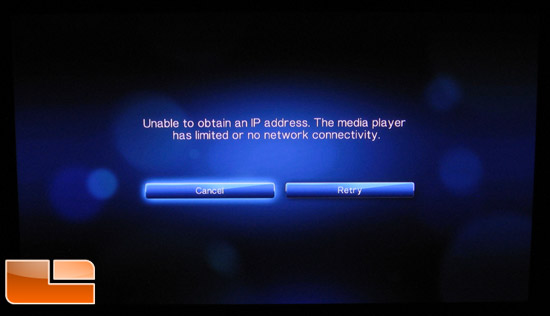 Western Digital tells us that only USB adapters based on Ralink chipsets are compatible with the WD TV Live. Unfortunately, our Netgear wasnt compatible. Hopefully, we will be able to get an approved card shortly to test this feature out.
In the meantime, here is the list of approved WD TV Live Compatible Wireless Cards:
Belkin F5D8051 V3100
Belkin F5D8055 v2
Buffalo WLI-UC-G300HP
Buffalo WLI-UC-G300N
Buffalo WLI-UC-GN US
D-Link DWA-140 V1.30
EnGenius EUB-9701
Linksys WUSB100
Linksys WUSB600N V1
Trendnet TEW-644UB V1.0R
Trendnet TEW-645UB
Trendnet TEW-664UB V1.0R
Sitecom WL-329 V1 001
Be sure to purchase one of these USB 2.0 cards if you are wanting to go wireless!